Whether you're a professional filmmaker who is into making movies, documentaries, short films, or are a film student who makes YouTube vlogs or wants to practice film shooting.
It doesn't matter what your needs are, if you're on a limited budget and still want a good camera that won't compromise on your work quality, then this list shall help you find one.
If you're a professional filmmaker, you already know the advantages of shooting videos on a full-fledged camera.
But, if you're a student who shoots videos on a smartphone, then you must know that a camera gives you the flexibility to capture footage from different perspectives, comes with better color accuracy, crispy details, & natural shallow depth-of-field.
Also, you'll need to make sure that you're getting the right external accessories for different shooting conditions.
For instance, you'll need wide aperture lenses for letting more light into the Camera sensor and small aperture lenses to block some light.
Besides, you can also use good LED lights to brighten up the scene, or ND filters to reduce direct sunlight.
In the budget segment, there are a lot of cameras that won't be suitable for filmmaking, and in case you end up with one of those, it'll become your worst nightmare.
So, choosing the right one that is ideal for your filmmaking needs is crucial & confusing. But, I can make this super easy for you.
Best Cameras for Filmmaking On a Budget (2023)
After several days of evaluation and nitpicking, I've chosen a few devices that are great for filmmaking and yet cost comparatively less.
Considering how much you can spend, you should find something for your workflow.
Some cheaper options were intentionally avoided as their video quality wasn't ideal.
So, these are the best cameras for filmmaking that you can get on a budget:
1. Best Overall: Blackmagic Pocket Cinema Camera 4K
The blackmagic Pocket Cinema Camera 4K is one of the rare combinations of perfect cinematic capabilities with an awesomely outstanding design.
The battery lasts for 40 minutes of recording but you can attach it to a power source and get non-stop recording which is ideal for filmmakers.
The design front of this camera is unusual with its long rectangular shape and a huge 5 inch LCD touchscreen.
There are a few buttons on the side of the screen and operating it is a breeze.
The touchscreen can be used for quick focusing.
The rectangular shape and the nice grip it provides makes it a great option for anyone who is looking for a unique camera that stands out from the crowd.
You would want exceptional video quality for filmmaking and this one gives you the ability to record a 4K video at 60fps.
Remember that the higher the FPS, the more slow-motion feature can be applied to it.
It has an untouched video output which means that it would give the results as it is without adding any sharpness or retouching.
This is useful for editing the film in Premiere Pro later and adding the desired effects.
Sample Images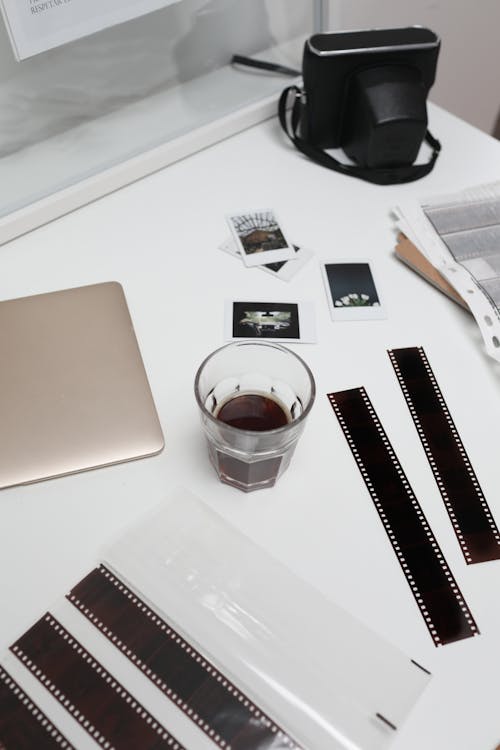 The camera also has a feature by which you can set up an ISO range for the video recording.
The camera will then adjust automatically and suit itself to the environment.
There is a USB type C direct recording which means that you can directly record the videos on your hard drive.
It also has a feature to set your own aspect ratio.
You can change the aspect ratio and make it a good trailer to be shared on YouTube and Instagram Reels.
The camera weighs 1.53 lbs.
It is kind of heavy but you can manage the weight with occasional handheld videos and mostly using a good tripod.
It comes with a one year warranty.
This is a great option with some innovative features like direct USB recording and unique design.
The battery life is a letdown but the electric power support compensates for it.
You can go for this one for some exceptional 4K recording.
Pros
4K resolution
Direct USB recording
ISO range for videos
DaVinci Software bundle free
Cons
Low battery life
Immovable LCD
2. Best Mirrorless Camera: Sony Alpha a6400
Looking for a budget mirrorless camera for filmmaking?
The Sony Alpha a6400 with a 24.2MP Sensor, UHD 4K Recording, Zoom Support and a 2 hr battery life is all you need.
The filmmaking camera list cannot be started without mentioning a product from the imaging stalwart Sony.
The Alpha a6400 makes it to the list because of its power-packed performance and its incredible imaging quality.
It has a battery life of 410 shots (2 hours of imaging and 1 hour of video) which is quite enough.
The design of this camera is sleek, sturdy, and ergonomic.
The backside sports a 3-inch touch-supported screen that can flip-up 180-degrees.
Besides, it has a dial and the central okay button.
The viewfinder is on the top left which is inconvenient.
The dials are placed next to each other and are compartmentalized well.
Overall, the design makes the device easy to use, but I would've preferred the viewfinder to be in the center.
You would expect some fantastic performance with Sony and it does deliver it with the Bionz X processor along with the excellent Exmor Sensor.
The ISO can go from 100 to 102400 and the camera does deliver some great shots at high ISO with the least amount of noise.
The processor is also fast enough to let you shoot up to 11 FPS in burst mode.
Pretty decent for your movie shots, even in low light.
Sample Images
A movie camera needs to have incredible focus and eye-tracking which is perfectly found in the a6400.
The real-time tracking AF is there to focus on the subject and track it considering the color, brightness, and shape of the subject.
The eye-tracking feature is highly recommended for anyone who looks to shoot close-ups.
The 4D focus ensures that the subject is focused on in less than 0.02 seconds.
You are never going to lose your subject with this camera.
In case you want a budget mirrorless video camera for YouTube, then this is one of the most suitable options that allows you to shoot high-quality 4K videos.
Besides, It's also really easy to use and the learning curve isn't too hard.
The camera weighs 0.86lbs which is why it's easy to carry and shoot using it.
Filmmaking and video shooting is to be done on a tripod and considering that, it is a perfect choice.
The device comes with a one year warranty.
It is a great choice that covers all the fronts of photography and videography.
You can go with this one if you want the best camera in the range and the most suitable for recording.
Pros
4D focus
Full pixel readout/ no pixel binning
425 point AF coverage
USB charging
Cons
No in-camera stabilization
Cropped video at 4K/30p
3. Best Budget DSLR: Canon EOS 90D
The house of Canon presents a high-end DSLR that doubles up as a perfect video camera when needed.
The Canon EOS 90D boasts some impressive video imaging and performance.
It comes with a battery life of around 1400 shots or 2 hours of continuous videography.
This can definitely be the one for you if you are looking for a fantastic option for filmmaking choice from the house of Canon.
The 90D is very similar to the trademark Canon design which is easy to use and operate.
There is a 3-inch articulating screen that would allow you to take videos and see how you appear on the video at the same time.
The touch screen enables you to quickly focus so it should be very convenient for you to record your own shots with the least number of actors or people helping you.
The round buttons, focus joystick, and well-spaced layout makes it a joy to use and a pleasant user experience.
The DIGIC 8 processing chip combines its powers with the stunning 32.5 MP resolution to give you extraordinary results.
Focus is extremely important when it comes to taking videos and the Dual Pixel CMOS AF allows you to focus on the subject in a jiffy.
It also has the ITR and eye detection capabilities to ensure that the subject always stays in the focus and you get the perfect videos even in low light situations.
Sample Images
The 4K resolution can be shot at 30p which is the norm for films but if you want to have slow-motion shots, you can switch to the Full HD 1080p shots which can go up to 120p in slow motion.
There are 45 focus points in case you want to choose a point of focus through the optical viewfinder and make your video better.
The 10fps burst mode and electronic first shutter can be really useful for capturing the best images for your poster.
The camera weighs 1.32 lbs which is the average weight. It comes with a built-in WiFi and one year of warranty.
This offering from Canon boasts of some exceptional features.
The battery life takes the limelight. It is a great all-rounder and the range of Canon lenses makes it perfect for filmmaking.
The only drawback is the limitation of 4K video to 30p.
Instead of getting a DSLR that costs $1000, spending the extra money on the 90D is going to give you way better video quality in 4K.
But you don't need to spend more and get a higher mid-range DSLR as the video quality won't be that different or match the flagships anyway.
Pros
Excellent battery life
Comfortable design
Full HD 120p frame rate
45 focus points
Cons
4K video limited at 30p
Minor buffer while processing videos and images
4. Best Budget Mirrorless: Panasonic Lumix G85
Panasonic has been creating wonderful devices in the last few years and the Lumix G85 tops the list.
It is a mirrorless camera that does both taking pictures and videos beautifully.
The battery life lasts for about 320 shots which should do an hour of video shooting.
Not the best in class but that is the sacrifice you make for having a lighter camera.
The design of the Lumix is a blend of touch and buttons.
It has a 3-inch fully articulating touchscreen to get you the best viewing angles while there are some customization options with regards to the buttons.
There is an OLED viewfinder that would help in selecting the focus points.
It includes some standard ports including the USB but sadly, you cannot charge the camera through it.
The performance front is covered by the 16MP CMOS sensor.
The resolution of the video can go up to 4K at 30p.
This is a good option for filmmaking.
There is the perfect magnification ratio that the viewfinder shows 0.74x of what you see.
The 100% color reproduction and high-resolution sensor ensure you get what you see.
Sample Images
An interesting feature that the Lumix highlights is the shoot now focus later feature that would allow you to change the focus of the image.
There is a dual IS and 5 axis gyro sensor which works hand in hand to ensure that the video you take comes without any jerks or shocks.
You can also add a battery grip to double the battery power.
The camera weighs 1.11 lbs which is light and you should not have any problems shooting handheld if you plan to ditch the tripod for a shot or two and want to add that POV shot in the film.
The camera comes with a one year warranty.
It is a great choice but the battery life could be much better and the UI design is not the most perfect one.
You might take some time to get acquainted with it.
Pros
Post focus
Battery grip doubles the battery slot
Lightweight
Great stabilization mechanism
Cons
Low battery life
Complicated UI
5. Best Camcorder: Panasonic HC-WXF991K
Sacrifice is not an option when you want to choose the best 4K camcorder for filmmaking.
Panasonic resonates with your thoughts with its HC-WXF991K.
It is a camcorder that is light in weight and shoots the perfect 4K videos for your films.
The video can be taken at 4K 60p so you can also go for a great slow-motion video and edit it perfectly in applications like the iMovie.
The battery lasts only about an hour so you would want to keep the backups ready.
The design of this Panasonic camcorder is for the people who would want a professional look and design.
It has a 3 inch LCD touchscreen. It comes with an option to buy with an external viewfinder which would be useful to experiment and have different views.
This would also save battery which would otherwise be consumed by the viewing on the in-built screen.
There are a few utility buttons at the screen rest section.
Overall, the camcorder scores highly on the design front.
The highlight of the camcorder is its ultra-powerful Leica 18.91 MP lens.
It is the best in class.
The 20x optical zoom is going to help you focus on the actor's face and get the best expressions in your video.
The camcorder sports the 5 axis hybrid stabilization to cancel out any jerks that would arise while recording the video.
These features are sure to make you go on a creative outburst and would want you to capture more and more videos.
Sample Images
The Wifi feature is a plus point that allows you to wirelessly transfer files to the computer or your phone.
It also has the ability to take the photos at 4k resolution and break the full HD barrier for the photo front.
Now, your posters are also going to be at breathtaking 4K quality.
It does have a picture in picture feature that allows you to connect your smartphone and take videos from two angles.
The camera weighs less than 1 lb and it is a great option for handheld videos too. It comes with a standard one year warranty.
The camera scores on all the fronts and we see no reason why you would want to say no to this beauty.
You can go for it without any second thoughts.
Pros
240fps recording at 1080p
Hybrid zoom upto 1500x
Picture in picture
Wifi
Cons
Interface can confuse beginners
Battery life could be better
6. Best Budget Action Camera: GoPro Hero 8
GoPro is the reason for the action camera revolution and no list is complete without the inclusion of at least one action camera like the GoPro Hero 8.
This latest addition in the GoPro line can survive a recording of an hour or so on a full battery at Full HD resolution while half an hour on the 4K resolution.
A sea of endless possibilities opens up with GoPro as now you can mount the camera at a place, on the actor to give a first-person point of view or even underwater to have some splendid scenes.
Portable cameras are designed to have minimum buttons to decrease the risk of dust or water going inside and Hero 8 follows this pattern.
There is a 1.95 inch LCD touchscreen that would take care of all the controls.
The power and the mode buttons are the only physical ones on the body.
There is a small hole for mounting it on any mounts or tripods.
Overall, the design is impressive and this device is perfect for putting it on your helmet or chest mount for that amazing first-person scene in your film.
Sample Images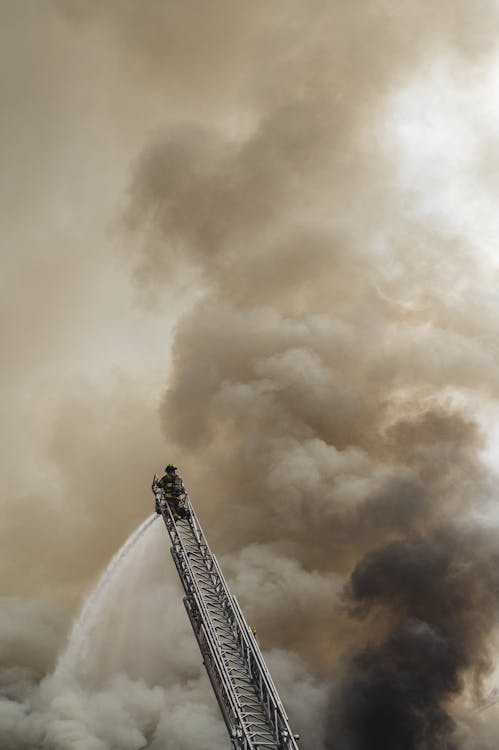 TimeWrap 2 is a key feature that this camera boasts.
This is the technology that would allow you to take excellent time-lapses for your B-Roll footage.
Be it slow motion or fast motion, this one has got you covered.
You can now show the passage of time or slowing down of time with this feature.
The speed can be 30 times faster than normal and 8 times slower than normal.
Your creativity will reach its peak with these capabilities.
Hypersmooth Stabilization takes care of any jerks or shocks that the cinematic journey would give you.
The live mode makes sure it captures 1.5 seconds before and after the picture.
Another important feature that is unique to GoPro is its built-in a range of lenses.
You can choose from wide, ultrawide, linear, or narrow. GoPro has everything you need to shoot a film.
The portability makes it a game-changer.
The weight of this camera is negligible at 0.27 lbs.
You would want to keep it mounted on your helmet and capture the journey with it.
It comes with a one year warranty.
A camera is a great option but it can definitely add a better battery life and an option to attach an external mic to it.
If you can spend a bit more and you can benefit from better footage and a secondary front display (viewfinder), you can go for the GoPro Hero 9 instead.
It shoots up to 5K videos, has better stabilization, and better battery life.
Pros
Best time lapses
Live mode
Lenses
Rugged design
Cons
Low battery life
No external mic support
Frequently Asked Questions
How to define Filmmaking?
Filmmaking is when you shoot videos with the same or different perspectives and stitch them together in an elegant and meaningful way to tell a story.
The end product can be a movie, documentary, short film, or something else.
Can a beginner make films?
Absolutely!
A beginner can make some really good-looking films and the skills are only going to improve with time.
There are also a bunch of good online tutorials available, so beginners can also refer to those for initial guidance.
What is the difference between a Film Camera and a regular DSLR or Mirrorless Camera?
A Film Camera has more manual controls, better flexibility over formats & aspect ratios, and a lot more customization options.
With a regular DSLR or Mirrorless Camera, you don't get this much control.
What happens if the lighting isn't proper?
Improper lighting can completely destroy the look of your footage.
For a more cinematic look, make sure the footage is not too dim or too bright.
You can use softboxes or ring-lights to expose your subject(s) properly at night and an ND filter in the morning to make sure the footage isn't overexposed.
Verdict
Choosing the right filmmaking tool for you, ain't easy.
But as you've made it this far you should now have a relatively clearer idea of what to look for and which one of the above options is going to be the best for you.
But, in case you're still a bit confused, let me clear that up:
If you are willing to use a completely customizable option with full-on manual controls 7 RAW support, go for the Blackmagic Pocket Cinema Camera 4K.
In case you want to use an APS-C DSLR instead, the Canon EOS 90D is the best option for you.
If compact Mirrorless cameras are your thing, get the Sony a6400.
For those preferring camcorders, the Panasonic HC-WXF991K is an excellent choice.
If you need to capture stable wide-angle footage and carry the camera around all the time, the GoPro Hero 8 is the way to go.
All you need to do now is identify which one of the above groups you fall in, and you'll have you're ready to purchase the perfect filmmaking camera for yourself.
If you found this helpful, and you'll like to explore more, we have a huge collection of articles available on the website.
Just take your pick and start reading.