Do you want to capture high-quality pictures or shoot cinematic Reels for Instagram?
Have you extracted all you can from your smartphone and are looking to upgrade your Insta game?
If yes, you need a digital camera for Instagram that can take care of your Insta feed.
Whether you're a traveler, model, fashion enthusiast, an influencer, or just a photographer by passion, if you want to push your Instagram profile, you'll need to upload stand-out images.
And if you're looking to go all-in on Stories and Posts, you need a fast, easy-to-use social media camera that could, perhaps, also help with ever-growing Instagram Reels.
Whatever the case, if you need a good camera for Instagram that's more interesting and flexible, you've come to the right place.
I got in touch with 34 Instagrammers (each having more than 500,000 followers) to find their pain points and the features they look for.
Based on my understanding and takeaways, I prepared this list of cameras suitable for Instagram.
The Best Cameras for Instagram(Overview)
Very reliable, consistent camera
Great for both streaming and still images
Mirrorless camera at an affordable price point
---
Full List of Cameras for Instagram
We've included an overview of our top picks above. For a full list and detailed information on each pick, scroll down.
Suggested Reading
Other Great Cameras for Instagram
Take your Instagram game to the next level with these great cameras:
9 Best Cameras for Instagram in (2023)
If you want something fun to use, get an action cam like a GoPro or Insta360.
Opt for a high-end mirrorless camera if you crave top-notch quality in stills and videos.
Rest assured, whether you're interested in a product, food, or fashion photography, the Instagram-friendly cameras featured here are highly suitable for everything from pictures to stories and Reels.
Getting the best camera for content creators can be a stretch unless you can get hold of the ever-reliable Sony A7 III.
This camera ensures the best dynamic range, allowing you to capture snaps with exceptional clarity.
And it even bests the likes of A7C when the overall ease-of-usage is concerned.
Why is it suited for Instagram?
What makes the A7 III a good fit for Instagram is the 24MP sensor, capable of the best low-light shots.
Complementing the sensor is the excellent ISO range of 100-51200, which lets you handle every scenario precisely.
The Bionz X chipset ensures that the images are perfectly seasoned and do not feel washed out even in bright light.
There is a 3-inch LCD to check the images before importing.
You even get 4X zooming for capturing those far-fetched objects.
In addition, the Sony A7 III makes room for manual and autofocus modes, allowing you to change the settings depending on your skill level.
The sensor-shift stabilization also helps you shoot blur-free images.
Next in line is the video recording prowess, allowing you to shoot those quick-to-fame reels in 1080p and even 4K.
As for the quality, you can hit the 4K videos at 30fps, which is an excellent bet considering the manageable pricing.
Sony A7 III Sample Images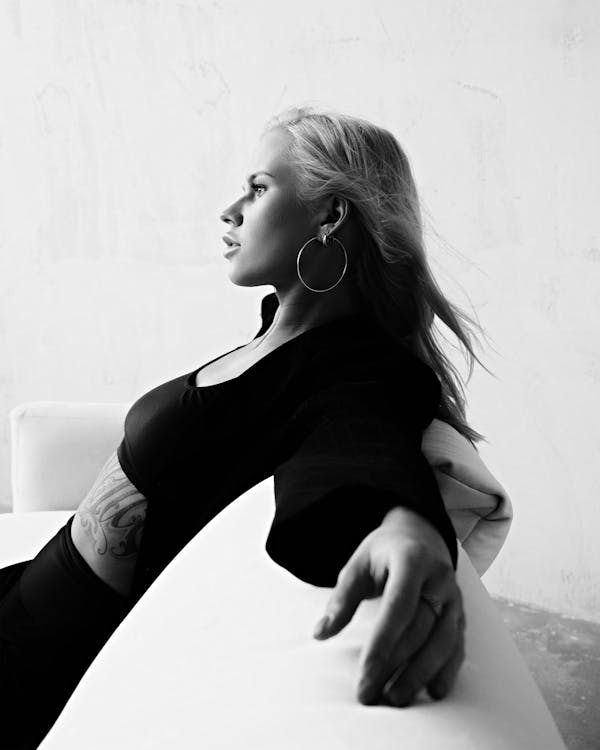 Design & Build
As a mirrorless system, the A7 III is ridiculously well-built, featuring a polycarbonate form factor, an excellent grip, and the ergonomic lines that make holding it so much fun.
And yes, it looks so good that it can even feature on your Instagram reel.
Coming back to the aesthetics, this 1.43-pound body comes loaded with front and rear-facing buttons and dials for easy accessibility.
Plus, it has dimensions that read 5 x 3.78 x 2.91 inches, making it easier for you to carry on trips and official meetings.
Battery Life & Charging
The Sony A7 III lets you manage over 650 shots on a single charge.
While this is the standard limit, you can get close to 710 shots using the auto mode and typical ISO levels.
USB charging is supported, and you can refill the featured battery within 120 minutes, give or take.
Connectivity
There is a USB 3.2 slot for ultra-fast wired imports.
There is also a micro-HDMI slot to make life easier for you if you want to connect the camera to a TV to project the images and videos on a big screen.
Next, you have dedicated headphones and even a microphone port.
As for the wireless connectivity, you get hold of Wi-Fi standards, NFT, and remote access.
Other Features
And while I did talk about most of the Instagram-friendly features, it is the dynamic range brilliance and excellent shutter speed that allow you to maximize the quality of your shots.
Should you Buy it?
Yes, the Sony A7 III is the best camera for Instagram.
It is worth the splurge, especially if you are a professional looking to capture the best quality brand-building images.
And its full-frame sensor, followed by the ability to work with a wide range of full-frame lenses, makes it a stand-out performer.
Pros
Battery is excellent
Top-shelf clarity
Crisp dynamic range and white-black balance
The USB port works like a charm
Powerful processor
Cons
Underwhelms when connectivity is concerned
2. Best for Instagram Influencers: Canon EOS RP
The Canon EOS RP is a sub $1000 full-frame camera that's great for still images and decent for video.
It misses out on some of the advanced video features of the more expensive EOS R and even on features like weather sealing, but the Canon EOS RP is an excellent option in its own right and offers a lot for the money.
Why is it suited for Instagram?
For stills, you get a 26.2MP CMOS sensor with Canon's signature DPAF.
As expected, AF is fast and accurate and coupled with Canon's fantastic color science, you'll be presented with stunning Instagram-friendly images.
FHD video at 30 and 60 fps is possible, as is 4K video at 24fps, but the latter is shot at a significant APS-C crop that negates the benefits of a full-frame sensor.
Another thing to note is that DPAF does not work at 24fps.
The updated face/eye AF system works great but keep in mind that it limits you to a 2.5fps burst mode when active.
Low light performance is good, and you benefit from the size of the full-frame sensor, but the camera has difficulty pulling up details from shadows at lower ISOs.
Canon EOS RP Sample Images
Design & Build
What works for this full-frame mirrorless is the sleek form factor, validated by the overall dimensions of 5.22 x 3.35 x 2.76 inches.
And while it is easy to carry at 1.20 pounds, what stands out is the premium chassis — made of magnesium alloy.
The placement couldn't have been any better as far as the buttons and dials are concerned.
And to make this work better, there is a foldable LCD, allowing you to get a good grip on the images before the clicks.
As far as additional perks are concerned, the premium form factor makes the body water and dust-resistant, allowing you to manage outdoor shoots for Instagram reels and feed content.
Battery Life & Charging
As far as the battery is concerned, the EOS RP isn't the best device in play.
While the Li-Ion battery still pulls through for 250 shots, it is always advisable to carry the charger with you.
Also, if you aren't a professional, you can always turn the AF modes on to squeeze in some 20-odd extra shots.
However, the only saving grace here is the USB charging, allowing you to refill the battery on this one, even while you are on the move.
Connectivity
There is a USB 2.0 port to work with, followed by the micro-HDMI port for faster projections. And while the USB port supports data transfers at almost 480 Mbit/sec, what stands out is the wireless connectivity suite, involving remote control, Bluetooth access, and a built-in wireless standard for sharing images without the wires.
Finally, if you want to beef up the memory reserves, the micro-SD slot also makes a good case.
Other Features
The EOS RP lets you pair RF and other compatible lens kits with the same.
This is one of the few devices to support time-lapse recording and offer excellent burst shooting support at 5 frames per second.
The shutter speed controls fall within the expected range, and you can also pair an external flashlight, if needed, via hot shoe compatibility.
Should you Buy it?
Yes, if you want a camera for your daily Insta shots, the Canon EOS RP seems like a great bet.
And what sets it apart from other products is the ability to record in 4K and the full-frame sensor that makes group shots more impressive than ever.
Also featured in:
Pros
Full-frame sensor for fantastic stills
Canon's color science shines
DPAF is still spectacular
Lightweight body
Good value for a full frame system
Cons
Poor battery life
4K video is severely cropped
If you seek the best social media camera that has you covered for Instagram, Twitter, and even Facebook, the Panasonic Lumix LX100 II seems like a pretty decent bet.
While it doesn't look as powerful as the DSLRs and Full-frame mirrorless, it is still great for Instagram influencers owing to the more powerful sensor compared to the older Lumix ZS200.
Why is it suited for Instagram?
What makes this the best Instagram camera is the availability of a 17MP sensor, four-thirds to be precise, with some manageable crop factor.
The Venus Engine processor is no pushover, as it allows you to get the best images displayed on the 3-inch touch screen LCD.
There is the 24-75mm Leica Vario lens in play, which ensures minimized shaking and almost zero blurring, all thanks to the OIS.
The ISO range of 200-25600 covers you for every lighting condition, whereas you can also tweak the image settings yourself, courtesy of the diverse manual focus points.
And yes, there are quite a few AF modes to work with.
Recording videos for Instagram is easy with Lumix LX100 II as the quality is top-notch and it can shoot the best possible 4K, FHD, and 720p videos at 30fps and 60fps, depending on your chosen setting.
Panasonic Lumix LX100 II Sample Images
Design & Build
This compact body looks premium, all thanks to the metallic form factor.
Also, an electronic viewfinder is in place, making you capture every entity in its original form.
As far as aesthetics are concerned, the LX100 II measures 4.53 x 2.60 x 2.52 inches.
Also, it weighs a manageable 0.86 pounds, making it one of the lightest cameras used for Instagram.
Battery Life & Charging
Here is a camera that can handle close to 340 shots at once.
And what makes an impression is the USB charging support — a much-anticipated feature usually associated with the best cameras for content creators who are always on the move.
Just a tip: you might want to turn the autofocus off to get some more juice out of the battery.
Connectivity
Data transfers are fast with the USB 2.0 port in play.
Also, you can directly view images on the TV or any other console using the micro-HDMI port.
In case you want to go wireless, the app-based remote control makes sense, followed by Bluetooth support for pairing external mics and wireless support for transferring and uploading images with ease.
Other Features
The Lumix LX100 II is capable of burst shots at 11fps.
The shutter speed range is best suited for diverse image types, making it a good option in terms of adaptability.
Should you Buy it?
If you are looking for the best camera for social media that ends up fitting your pocket, the Panasonic Lumix LX100 II seems like a great pick.
And it is the portability followed by the OIS support separates it from other products on the list, especially within the same price bracket.
Pros
Supports up to 6X digital zoom
Excellent ISO range
Powerful processor
Supports optical image stabilization
Portable
Cons
Not the best battery
Not environmentally sealed
4. Best Value for Money: Nikon Z50
Not many cameras good for Instagram offer as excellent a value-for-money as the Nikon Z50 — a mirrorless shooter capable of clicking the best images and videos for social media.
And if you have been relying on the older DSLR from Nikon, i.e., the D7500, the Z50 seems like a better bet, owing to the better image quality and improved burst shooting capabilities.
Why is it suited for Instagram?
Here is a DSLR-style mirrorless system featuring a standard 21MP APS-C sensor.
With the 1.6x crop factor in place, this is one of the better options for getting pictures aligned with the Instagram dimensions. Image quality is top-notch with the Expeed 6 processor in place.
Also, the ISO range of 100-51200 makes it easier for you to handle low-light conditions.
Lens compatibility extends to 16-50mm and 50-200mm lens kits.
However, there is no built-in image stabilization to compensate for those shakes and blurs.
Coming to the optics, Nikon brings 209 focus points to help you adjust the manual settings.
You also get access to several AF modes if you don't want to lose sleep over manual adjustments.
Nikon also makes room for a 3.2-inch LCD screen followed by a standard electronic viewfinder with 100% coverage.
Next in line is the excellent recording support, allowing you to capture 4K shots at 30p.
And while this might not be the best camera for Instagram videos, it lets you capture 1080p videos across a wide range of image formats.
Nikon Z50 Sample Images
Design & Build
The Z50 is an aesthetically designed device with premium ergonomics and a reliable grip. You get two device-managing control dials to work within the settings. Also, the company claims weather-sealing, which is a catch for this price.
Coming to the specifics, this product weighs 0.99 pounds. Also, the polycarbonate chassis measures 5 x 3.7 x 2.36 inches when dimensions are concerned.
Battery Life & Charging
The lithium-ion battery can shoot over 320 shots at one go.
And once the battery is drained, you can always recharge the same using the bundled charger or the USB charging support.
Connectivity
The USB 2.0 port helps with data transfers and on-the-go charging.
Nikon also makes way for a micro-HDMI port, ensuring seamless on-device projections.
There is a Wi-Fi support for faster transfers, followed by app-based control and Bluetooth compatibility.
The Z50 also makes room for a micro-SD slot and a microphone port to pair external mics for reels.
Other Features
The Z50 makes room for burst shooting at 11fps, diverse scene and exposure modes, and external flash pairing support via the hot shoe when it comes to standard photography.
Should you Buy it?
If you want a powerful system that is adequately sleek and portable, there aren't many cameras used for Instagram that can stand up to the Nikon Z50.
Also, its excellent design makes it an excellent bet for the given price point.
Pros
Best possible aesthetics
Bright LCD
High-speed processor
Supports time-lapse recording
Cons
No image stabilization
Average battery
Read Gigworker Every Week
The recent flagships from Canon have significantly improved, but it's great that even mid-range cameras like EOS 90D have improved a lot.
When compared to the 80D, the 90D brings an improved sensor, 4K recording support, and a new image processor that's significant step-up, making Canon EOS 90D" a superior choice to capture photos & videos for Instagram.
Why is it suited for Instagram?
The new 32.5MP sensor has a better dynamic range and supports a total of 45 cross AF points.
It captures excellent details with good separation of highlights & shadows.
The low light performance in both photos & videos is a massive upgrade too.
Alongside clicking hi-res Insta-friendly pictures of up to 10fps, the device can also record 4K videos up to 30fps and 1080P videos up to 120 fps (slow-motion).
The Digic 6 sensor is faster & way more capable.
And even after considering Instagram's compression factor, photos look sharp, and the noise levels in low-light videos are significantly lower.
Canon EOS 90D Sample Images
Design & Build
The EOS 90D looks a lot like the 80D when it comes to design.
Yes, it is still a tad lighter and comes equipped with an 8-way, highly-functional joystick.
You get access to a weather-sealed form factor followed by the other on-device buttons, controllers, and the control dial.
This mid-size DSLR weighs 1.55 pounds, which is heavy but still manageable.
The dimensions for the durable polycarbonate form factor read 5.55 x 4.13 x 3.03 inches.
Also, the beefy and chunky body is surprisingly good to grip for the in-hand feel.
Battery Life & Charging
The best thing about this DSLR is the insane battery life of up to 1300 shots.
Unlike a mirrorless where the viewfinder is most active, the EOS 90D offers better control over the power-draining features.
Also, if you want to refill the battery, expect the same to take close to 150 minutes with the bundled charger.
Connectivity
There is a standard USB 2.0 slot for quick data transfers.
Then, you have the micro-HDMI port for viewing images and videos on the television.
Unlike some other DSLR cameras below $1000, there is a microphone and a dedicated headphone port present.
Wireless traits include remote control via the app, Wi-Fi for quick transfers, and Bluetooth for that wireless microphone.
Other Features
The Canon EOS 90D features a standard micro-SD card., burst shooting support at 11 fps, and a self-timer with a 2 to 10 sec lag for shooting images intuitively.
Should you Buy it?
If you still prefer a DSLR over the battery-draining compacts and mirrorless cameras, the Canon EOS 90D makes the perfect case.
And it is the class-leading DIGIC 8 processor sets it apart from the rest of the products in the same price bracket.
Pros
Improved dynamic range
Excellent sharpness in photos & videos
Lower noise levels
Good detail retention after compression
Significantly improved processor
A Fuji camera is an odd choice in a world dominated by Canon, Nikon, and Sony, but hear me out.
Fuji's X-Trans sensor is the sharpest and cleanest APS-C sensor you can get on a mainstream camera.
Additionally, Fuji take exceptional photos of people, retaining skin tones, and nailing exposure in any kind of light. And the Fujifilm X-S10 is no different.
Why is it suited for Instagram?
Fuji's X series offerings are normally designed for stills, but the X-S10 is the first reasonably priced Fuji to focus on video.
It features the same 26.1MP X-Trans IV CMOS sensor and fast AF system found in the more expensive X-T4.
You do lose out on 4K 60fps and but 4K 30fps is not a problem for vlogging anyway.
Plus, X-S10 has a higher 30-min record limit.
Fuji also boasts some of the best OIS techs in the business so that the right lens will give you industry-leading stabilization.
Paired with the X-S10's IBIS system, you should be able to manage smooth, cinematic shots and handheld photographs in any kind of light.
Fujifilm X-S10 Sample Images
Design & Build
Mirrorless bodies usually look great, and the Fujifilm X-S10 is no different.
First, the design is solid, led by the excellent grip, prominent hump, and a wide range of controllers.
Next, you have the light form factor, weighing 1.03 pounds.
The device measures 4.96 x 3.35 x 2.56 inches as far as the dimensions are concerned.
Battery Life & Charging
This device allows you to capture almost 325 shots at once.
Deactivating the manual focus might get you some additional juice— close to 20 extra photos.
As far as the charging prowess is concerned, this is one of the few budget units to offer USB charging support, refilling the module in under 120 minutes.
Connectivity
The X-S10 gives you access to the ultra-fast USB 3.2 port, capable of transferring data at 5GBit/sec.
You also get a micro-HDMI port in addition to the microphone port.
The wireless connectivity suite is appropriately diverse with Bluetooth, built-in Wi-Fi, and remote access, making headways.
Other Features
The X-S10 doesn't support digital zoom but accommodates an electronic viewfinder for better clicks.
You even get access to a burst shooting mode at 20fps, followed by support for self-timer.
Should you Buy it?
Most certainly, the Fujifilm X-S10 is one of the better-looking products on the list.
And if you plan on getting a good crop sensor camera for your Insta feed, there aren't many better APS-C bets around than the one I am currently talking about.
Pros
X-Trans IV sensor
AF system from X-T4
IBIS support
DCI 4K video
Ergonomic design
Cons
30 minute recording limit
Limited third-party lenses
When it launched, the EOS M50 Mark was a decent and reasonably priced FHD vlogging camera that could hold its own against the best on Instagram.
The updated Canon EOS M50 Mark II keeps the same sensor, adds a faster AF system, and tunes the software specifically for social media videos and live streams.
Why is it suited for Instagram?
The M50 Mk II gets a 24.1MP CMOS sensor that can capture stills at 10fps, a 4K 24p mode that severely crops the sensor, an HD 120 fps mode for slo-mo, and a few other features like dual pixel AF and eye AF.
What makes it a suitable camera for Instagram is the inclusion of Movie Servo AF for smoother transitions, a movie record button on the LCD, a Clean HDMI out, a vertical video shooting mode, and a dedicated live streaming mode, making it one of the best cameras for streaming.
Canon EOS M50 Mark II Video Quality Sample
Design & Build
Even the cheap cameras for Instagram aren't as efficient as the budget-minded EOS M50 Mark II when the overall design is concerned.
The on-device dial looks and works efficiently, whereas the polycarbonate form factor with metallic undertones does look robust.
Despite a chunky in-hand feel, Mark II happens to be one of the lighter cameras for Instagram at just 0.85 pounds.
The dimensions at 4.57 x 3.46 x 2.32 inches feel slimmer than usual, despite the humps.
Battery Life & Charging
Battery life is standard enough at 305 shots on a single charge.
However, the EOS M50 Mark II leaves USB charging support out of the list of offerings.
And if you prefer the usual charging route for this one, it might take close to 150 minutes to refill the battery fully.
Connectivity
The primary USB 2.0 port persists, followed by the micro-HDMI port that lets you work closely with external displays.
There is also a microphone port in play, followed by three explicitly identifiable wireless connectivity traits: Bluetooth support, smartphone-based remote access, and Wi-Fi standard.
Other Features
The M50 Mark II supports external flash via the hot-shoe, lets you use the self-timer efficiently, and even allows you to shoot burst images at 10fps.
Should you Buy it?
Yes, if you are interested in a budget shooter for Instagram, the Canon EOS M50 Mark II seems like a good choice.
And it is the lightness of form that separates it from other products around.
Pros
Clean HDMI out
Larger battery
Vertical video shooting mode
Integrated live streaming mode
Can function as a webcam
Cons
Significant crop in 4K mode
Sensor hasn't been upgraded
8. Best for Travelers: GoPro Hero8
Have you ever considered getting action cams for your Instagram images and videos?
If yes, the GoPro Hero8 seems like a decent bet, courtesy of the innovative QuikStories option that supports faster sharing than the Hero7.
Why is it suited for Instagram?
The 12MP sensor is sharp and lets you capture some of the most precise shots.
The CMOS sensor also has digital image stabilization, tagged as the HyperSmooth 2.0.
This feature allows you to capture the 4K and 1080p videos without experiencing blurring or shaking.
Coming to quality, 4K, 2.7K, and 1080p videos can be recorded at 60fps, 120fps, and 240fps, respectively.
As far as image quality is concerned, the HyperSmooth functionality does crop the images a tad bit, making them social media-ready.
The Hero8 has a 2-inch touch screen LCD and supports digital zooming.
GoPro Hero8 Sample Images
Design & Build
The GoPro Hero8 is environmentally sealed, making it an instant choice for travelers.
The plastic-clad form factor has all the right buttons placed right on the front panel.
You will also find space for the accessory mount on the body itself, despite the sleek dimensions that read 2.61 x 1.91 x 1.12 inches.
As far as the weight goes, the product itself weighs 0.28 pounds.
Battery Life & Charging
The integrated battery module offers a standard backup of almost 60 minutes.
As far as charging is concerned, this device supports USB charging, ensuring that the battery gets back up within 90 odd minutes.
Connectivity
There is a fast USB 3.0 port in play with a data transfer throughput of almost 5 Gbit per second.
Still, the Hero8 lacks HDMI support, and if you want to relay the shots externally, you are better off getting a Media Mod device accessory.
The microphone port works all right, followed by Wi-Fi and Bluetooth support.
Other Features
This water and the shock-proof device comes equipped with GPS functionality, making a lot of sense to the travelers.
There are time-lapse recording and live burst functionalities to keep you interested.
Should you Buy it?
The GoPro Hero8 is an excellent pick if you are more of an adventurous Instagram influence.
And it is the extent of water resistance that separates it from other products on the list.
Pros
Durable chassis
The image sensor is top-notch
High-speed USB port
Comes with image stabilization
Captures excellent 4K videos
Cons
Battery could have been better
No massive increments
The ONE X2 is a significant upgrade to one of the best 360 action cams ever made.
It's waterproof, has better stabilization, and boasts a larger battery. Setting the Insta360 ONE X2 apart from other 360 cams is its software and feature suite, which makes using this camera a breeze.
Oh, and there's a fun new accessory as well.
Why is it suited for Instagram?
This dual-lens camera — both with a 180° field of view — shoots 5.7k 360° video at 30fps.
You can opt for various combinations of lower resolutions and higher shutter speeds as you see fit.
A quad-camera array captures 360° audio data to go with the 360° video.
Software, though, is where the Insta360 ONE X2 shines.
Features like horizon leveling are now becoming standard for high-end action cameras.
Still, the ONE X2 boasts additional features like subject-tracking, real-time elimination of the selfie stick, a bullet cam mode via a sling accessory, an auto speed-ramp, and more.
You can also use it as a regular action cam by enabling digital image stabilization and disabling one camera (resulting in 2K 50fps video with a narrower field of view).
One of the most useful features is 'auto-frame'. Unlike most other 360 cams, which will just leave you — and your viewer — with 360 footage that they have to navigate themselves, you can use 'auto-frame' and let the camera analyze and highlight important subjects to track.
Insta360 One X2 Video Quality Sample
Design & Build
The One X2 from Insta360 seems like the most appropriate social media camera, courtesy of the smallish form factor.
Better termed as the camera crew, this is a sleek yet robust device with IPX8 standard for waterproofing.
The dimensions measure 4.45 x 1.82 x 1.17 inches and look more like a dongle.
This plastic-clad device has a manageable heft of almost 0.35 pounds as far as the weight is concerned.
Battery Life & Charging
Powering this innovative piece of hardware is a 1630mAh battery module, capable of lasting for almost 90 minutes on a single charge.
You get Type-C charging support on this one, with the refill timeframe being close to 60 minutes, give or take.
Connectivity
There is a fast Type-C port for speedy charging and data transfers.
Plus, you get access to an SD-card lot for amplifying the system memory.
The wireless connectivity suite includes Bluetooth 4.2 and a Wi-Fi AC standard for ultra-fast wireless transfers.
Other Features
This is one of the few action cams to offer built-in gyroscope access for better stabilization.
Plus, the stereo audio speakers are great and provide noise-cancellation support.
And despite being a pocket shooter, the dynamic range on this one is worth digging in.
Should you Buy it?
Yes, if you are looking for a pocket-friendly option, especially for your social media feed, the Insta360 One X2 is a great pick.
Also, its built-in speakers readily place it atop the pecking order for on-device functionality.
Pros
Exceptional software features
Waterproof to 33ft
5.7k 360° footage
Shoot Matrix-like bullet-cam shots
80-minute battery life
Cons
The video quality could be better
Limited usefulness as a vlogging camera
Factors to Consider When Buying a Camera for Instagram
The cameras mentioned above can seriously help you lift your Instagram game.
However, not every device is meant for you.
Considering the diverse capabilities, I have enlisted some of the essential factors to help you make better and more informed decisions.
Camera Features
If you only want to concentrate on the images for Instagram, you can settle for a 17MP sensor and start looking up from there.
If you aren't a professional, ensure the system has adequate Autofocus modes.
You can always rely on manual focus with at least 40 focus points to work with for higher skill levels.
Optical and digital zooming might make sense, but you should be more than sorted if the device supports multiple lenses.
A 3-inch LCD seems like a bare minimum for mirrorless cameras and DSLRs, allowing you to check the images and delete them if required.
Video Features
If you plan on using Instagram extensively, you might want a camera that can easily handle IGTV videos, Reels, and other requirements.
In that case, it is advisable to pick a device that can at least capture videos in 1080p.
4K capturing is always a plus, but the file size might be an issue.
As for the format, 1080p at 60fps seems like a pretty good balance.
Also, if you do not have a remote camera app, consider getting a device with a built-in self-timer and loop-recording support to automate video and image captures with ease.
For thumbnails, you might want to look at burst shooting at 10fps, at least.
Connectivity Options
As an influencer searching for a social media camera, keeping the door open to diverse connectivity options is necessary.
For instance, if you prefer quick cabled transfers from the camera to the editing station, look for a device with at least a USB 2.0 port.
Anything faster, like the USB 3.0 or 3.1, is always welcome.
Try and grab the micro-HDMI port if you prefer direct video uploads onto external displays. Opt for a Wi-Fi-powered device if you want to transfer images/videos wirelessly.
Bluetooth standard makes sense if you have plans of pairing a wireless microphone.
yes, an app-based remote control is essential and should be one of your priorities while skimming through the connectivity suite.
In case your device doesn't offer Bluetooth support, make sure it at least has a microphone port letting you connect a wired entity to it.
Camera Design
While the professional wouldn't lose sleep over the size and shape of the camera, social media influencers would keep a close eye on these traits.
For instance, even a DSLR with tripod support would make sense if you have a set workstation and a static desk.
If you are more of a vlogger, I suggest a mirrorless that weighs anything under 1 pound.
For hikers and globetrotters, sleek and light action cams like GoPros make a lot of sense.
The build quality can be metallic or plastic, depending on the money you are willing to spare.
Budget
You can go as high as $1500 for the best possible full-frame sensors with excellent imaging and video recording capabilities.
For basic clicks, APS-C sensors are more than adequate, and you can get those cameras for around $600-$800.
Action cams are mainly good for vlogging and come cheaper at almost $500.
Overall, it all depends on your requirements, skill levels, and the popularity you have on the concerned social media platform.
Accessories
Again, the type of accessories and the camera you pick depends on your workstation, requirements, the theme of clicks, and other personal and professional factors.
For instance, if you are into wildlife photography, try and get ones with Full-frame sensors and similar lens compatibility standards.
If you are a videographer, look for a bundle that includes a tripod.
As for the flashlight, check if the camera has a hot shoe to let you pair one externally along with the existing one.
Other Features
And while I did cover most of the important factors, you might want to spare some thoughts for the battery.
If you plan to use a DSLR, it is advisable to opt for a variant that can support over 1000 shots at once.
For mirrorless and compacts, anything above 300 shots makes sense.
As for charging time, it is vital to get a device that can get fully charged within 120 minutes, at max.
Frequently Asked Questions
What camera do celebrities use on Instagram?
Most celebrities use mirrorless cameras for Instagram as they are lighter, easier to carry, and look premium.
However, if they prefer a better battery life, DSLRs come across as better bets.
What type of camera do Instagram influencers use?
Influencers primarily rely on sleek and portable devices with 20+MP sensors for their Instagram-specific clicks.
And they often seek Bluetooth and wireless compatibility to ensure that accessories can be paired and images can be shared without wires.
What camera do most Instagrammers use?
Most Instagrammers use the likes of Lumix LX100 II from Panasonic, Fujifilm X-S10, and other mirrorless or compact shooters to get their images and videos ready.
And those who are into adventure sports pick the likes of GoPro Hero8, owing to the water- and shock resistance.
Which is the best camera for Insta Reels?
For Instagram Reels, opting for cameras with excellent video recording capabilities is better.
In that regard, Nikon Z50 comes across as the best option.
And if you plan on ditching an external mic and other costs, the portable and affordable Insta360 One X2 can also make sense.
Verdict
Instagramming is as much about projecting a personality as it is about the quality of your images and video.
For best results, pick a camera that suits your style and personality.
Not everyone can take advantage of a GoPro, and not everyone needs a Sony a7 III.
If you're the action-oriented type and/or tend to spend time underwater, the GoPro Hero8 is simply the best.
An Insta360 ONE X2 is great for hikers and skydivers and the like.
For serious Instagram photographers on a budget, I'd ask them to go for the Canon EOS M50 Mark II, but if you care about video, you just can't beat the Canon EOS RP for versatility or the Sony A7 III for quality.