Is your budget for your next DSLR camera less than 1000 dollars?
Perhaps, you must be looking for the best possible device that money can buy, but which one?
Finding the right device can be a daunting task, especially with so many options being available.
Whether you need a DSLR for recording videos (shooting films, vlogs, Youtube videos), capturing portraits, or doing astrophotography, landscape photography, there are many sub $1000 cameras in this list that'll help you with diverse-use cases.
As a word of advice, you shouldn't randomly pick the best-rated option from the list, you must first ascertain your primary needs and make sure that the cameras you've chosen are capable of handling them well.
Based on our experience, a $1000 DSLR camera must come with the below-listed features:
Touchscreen LCD: A quick focusing enabled with a touchscreen LCD would be helpful while shooting events or portraits.
Higher no of AF points: It is necessary to have a camera that would enable you to select a wider frame for professional use.
Good FPS: You should at least have 5 to 6 FPS of burst mode. If you are a sports or wildlife photographer, you should aim for the ones that have more than 5.
Lightweight and compactness: An intermediate camera is expected to be attached with some heavy lenses so you should keep in mind the weight of the camera. The lighter the better.
The Best DSLR Cameras Under $1000 (Overview)
---
Full List of DSLR Cameras Under $1000
We've included an overview of our top picks above. For a full list and detailed information on each pick, scroll down.
10 Best DSLR Cameras Under $1000 in (2023)
DSLRs under $1000 are also known as intermediate cameras.
You should shift to them when your basic camera is either not matching the requirements that you have or you have been practising for years in the professional field.
Below are the reviews of some of the best options:
The Canon M50 is the choice for people who want a versatile camera that is suitable for videography, zoom meetings, or astrophotography.
Many users have found it very useful for vlogging too.
This mirrorless camera comes with an envious and elegant design that puts many other contemporaries to shame.
There is a 3-inch fully articulating touchscreen LCD that helps you in taking low angle shots and also makes sure that you have better/faster focus.
The buttons are well spaced and I found no trouble operating with its neat and elegant design.
There is a DIGIC DV 8 processor which is coupled with a 24 MP CMOS sensor.
These two are responsible to give you some excellent shots.
The processor also enables you to get a fantastic burst rate of 7.4 FPS and autofocus is functional even at the burst mode.
Canon EOS M50 Sample Images
The camera also has dual-pixel autofocus technology that ensures that you get the best focus on any subject.
Moreover, there is a subject tracking and eye detection feature.
This is highly useful when you are capturing wildlife or sports events.
The 143 AF points ensure that the focus points are everywhere and there are no blind spots for focus.
The automatic transfer feature helps you a lot when you have to constantly update your computer or phone with the latest pictures.
The Canon EOS M50 comes with a battery life of around 235 shots which is okayish and nothing to boast about.
It would also last around an hour of video recording.
It comes with a one year warranty.
It is lightweight and ideal for events and sports photography where you want to move around with the camera and lift all day.
It has 0.86 lbs of weight.
Hands down, this is the best mirrorless camera under 1000.
Pros
Excellent image quality
Brilliant burst mode focusing
Automatic image transfer
Support for an external mic
Cons
No USB charging
Poor battery life
The Sony A6100 is an ideal candidate that provides some exceptional features for anyone who is looking for a first camera that has a plethora of features and is useful for recording 4K videos, vlogging, and astrophotography.
Sony always has a premium feel and design and this model is no exception.
Although made of plastic, the camera does not feel cheap or of low quality. The rubber coating is perfect and it makes long holding a pleasure.
There is a 3 inch LCD touchscreen that is tiltable to 180 degrees.
You should know that it is not as good as a fully articulating one for low angle shooting but quite useful.
The camera also comes with the Bionz X processor coupled with a 24.2 MP sensor.
The result of this combo is exciting image quality and fast processing.
Sony Alpha A6100 Sample Images
The camera can have a burst mode of 11 FPS which is quite wonderful and not seen in any other camera of this range. The higher FPS also makes it suitable for clicking pictures of fast-moving objects.
The focusing array of this camera has a whopping 425 focus points.
This means that about 90% of your frame has AF points and you can focus anywhere that you want.
This can be pretty useful for any subject and all types of photos or videos.
The built-in technology that focuses automatically on animals and humans is something that stole my heart.
This vlogging camera also comes with a flip screen, it has a decent battery life of 420 shots which is more than enough to last for two hours.
Videography lasts for around an hour.
The Alpha A6100 comes with a one year warranty.
The camera weighs 1.1 lbs which is high when compared to the other mirrorless cameras of this range.
If you're looking for your first mirrorless camera, this is one of the best mirrorless cameras under 1000 from the house of Sony.
Pros
11 FPS
Excellent image quality
425 AF points
QR transfer
Cons
Heavy
No camera stabilizatio
3. Best for Real Estate: Nikon D7500
The Nikon D7500 is perfect for professionals who are looking for a camera to capture real estate, landscapes, and wildlife.
It has a stellar battery life of 950 shots which would last for about 3 hours of photos and around an hour and a half of video shooting.
The design of the Nikon D7500 is satisfactory.
There is a 3.2 inch of touchscreen LCD which can be tilted for 180 degrees.
There is enough space between the buttons and it does not feel very crowded or congested.
It is nicely spaced and it is a pleasure to hold and operate.
The mini LCD is on the top which is very useful when you want to see the config while shooting from the optical viewfinder.
The Expeed 5 processor is impressive with its speed of capturing a high burst mode of 8 FPS.
This is the perfect camera for real estate and artwork where a high rate is required.
A 20.9 MP resolution captures some nice and good images.
The spectacular ISO range definitely caught my attention.
It could go until 164000 but that rendered a lot of noise.
I tried 51200 which was perfect and nicely lit.
The 51 focus points are a great deal for a DSLR that helps in getting fast and accurate results.
Nikon D7500 Sample Images
An optical viewfinder is something that mirrorless cameras give a miss but the Nikon D7500 gives you that.
A 180k pixel RGB sensor is equipped to meter the photo to recognize a moving subject and track it perfectly.
Photos of moving subjects like cars and people came out well.
Nikon D7500 camera weighs 1.66 lbs which is very heavy.
Ideal usage is for real estate and landscapes for which the weight is fine because you would not need to lift it for a very long time.
You can also use a tripod for this one.
It comes with a one year warranty.
You can go for it if you want a DSLR from Nikon under 1000 price range.
Pros
Excellent 4k Video quality
Deep and fast buffer
AF is excellent
51 AF
Cons
Very heavy
The videography menu is limited
The Fujifilm XT30 is a camera that would give you exceptional photographic experience if you are looking for something that can work for landscape photography and videography front.
Experts recommend this Fuji camera for its wonderful image and video quality.
The design of the XT30 resembles and reminds me of the cameras from the previous film era.
Being said so, it is fully modern and has everything you need to have in a modern camera.
It sports a tiltable 3 inch LCD touchscreen.
There is a focus joystick which allows us to focus quickly and I found this addition extremely useful.
However, the Q button is placed at the wrong place and I pressed it every time I wanted to change the settings.
Fujifilm X-T30 Sample Images
The X Processor Pro 4 coupled with the 26 MP sensor gave me supremely detailed shots.
I tried to capture some sculptures and statues and found it very useful for photographing artwork too.
Eye detection and subject tracking technology allow fast focusing.
I was pleasantly surprised to see that it could detect eyes on the statue too.
The video front is also strong for this interesting Fujifilm camera.
But it can only record 4k videos for a duration of 10 minutes at a stretch.
Honestly, I did not find that deal-breaking as full HD is enough for everyday recording.
The XT30 comes with various film modes and creative filters like Provia, Classic, and Chroma.
This would be very useful is you are a beauty blogger who likes to edit photos before uploading them on social media.
The battery life of 380 shots is decent enough to last about 2 hours.
Video recording can last for an hour.
It comes with a one year warranty.
Fujifilm XT30 is quite light and portable at 0.86 lbs.
In fact, it is one of the lightest in class.
This mirrorless camera is a good choice for vlogging and you can also use it for photographing artwork or real estate.
Features and performance of this Fuji camera make it to the list of best DSLR for video under 1000.
Pros
Film modes
Very detailed shots
Lightweight
Retro feel
Cons
Bad design
4k limited to 10 minutes per session
5. Best for Travel Photographers:Pentax K70
Are you looking for a weather-sealed camera that would be ideal for shooting in places with unreliable weather? If so, Pentax K70 is perfect for you.
Pentax has invested heavily in its design and it is perfectly evident on the K70.
It is very unique and stylish.
The body and the buttons are rectangular unlike the round-shaped ones found in its competitors.
It has a 3 inch fully articulating LCD screen.
Unfortunately, it is not a touchscreen as the model is old.
However, the design is very attractive and we really liked the green finish on the camera.
The built-in shake reduction and the weatherproof-dustproof design makes it usable in every terrain and all weather conditions.
The Prime MII engine is good enough to give a decent burst mode of 6 FPS.
A 24.2 MP image sensor is good for clicking nice and sharp images.
This model has some great features that make it a nice choice for landscape and travel photography.
Pentax K70 Sample Images
Pentax impressed us with the attention to creating a camera that paid attention to the nuances.
K70 has an advanced LCD that not only changes its brightness according to the weather but it can also have special modes for special conditions.
I loved the astrophotography mode in which I could make the screen red which reduced eye strain.
Sporting a battery life of 410 shots, this wonderful camera can last for 2 hours and video recording would be for an hour.
It is more suited for photographers than videographers as it lacks 4k.
The 1.52 lbs for a camera is heavy and not very ideal for using all day.
However, it comes with some features that no other camera in its range offers so I can neglect the weight.
Pentax K70 comes with a one year warranty.
It is a unique choice that becomes ideal for people living in cold conditions and wants to have a camera for travel.
Pros
Weather resistant
LCD modes
Built in shake reduction
Great design
If you are looking for a camera that is perfect for street photography and offers some nice options for traveling and landscapes, the Lumix GX9 is your perfect photo mate then.
The design of the GX9 is compact, elegant, and sleek.
It sports a 3-inch tiltable touch screen LCD, ideal for you to capture some excellent low angle shots when you go for street photography.
Buttons are neatly placed on the left of the screen and the electronic viewfinder rests on the right.
I would have liked this DSLR better if the viewfinder was in the center but this is not bad either.
Powered by a Venus Engine processor, the wonderful camera can shoot up to 9 FPS in the burst mode.
20 MP resolution is good enough for capturing great shots.
It gives nice details and I was able to zoom in and see perfect images.
Color reproduction is impressive and it would give out realistic pictures which is what you want for travel and street photography.
Panasonic Lumix GX9 Sample Images
Controls are customizable and I loved how it has a nice energy-efficient wireless transfer option.
This Panasonic offers 49 focus points.
Focusing is not something extraordinary or life-changing but it does the job well.
It does sport a black and white mode which is amazing and adds some great value to the product.
There is subject and eye-tracking feature as well.
This digital camera has a battery life of 260 shots which would last for about an hour and a half.
Video recording can go for 45 minutes.
I expected better battery life but it is the worst compared to every other camera.
The model weighs around 1 pound which is good enough for average use.
You can go in the street capturing pictures with it and would not catch anyone's attention.
It comes with a one year warranty.
Apart from the battery life, I believe that this camera has to be the best 4k camera under 1000.
Pros
Great build
Nice B&W mode
USB charging
Tilting viewfinder
Customizable controls
Cons
Autofocus struggles in burst mode
Video gets cropped in 4k mode
7. Best for Filmmaking: Nikon D5600
The Nikon D5600 is a powerful camera that captures some great sports shots and stellar landscape images.
It is also used by several short filmmakers for its incredible filmmaking abilities.
Its design is a blend of simplicity and flexibility.
There is a fully articulating 3.2-inch touchscreen LCD.
A small red line that passes through the body catches the attention of the viewer.
The buttons are well placed and I liked its simple yet very useful design.
An Expeed 4 sensor combined with a 24.2MP resolution sensor gives out brilliant image quality.
ISO limit of the camera is upto 25600 which is great for low light situations.
A burst mode of 5 FPS is decent enough for everyday use.
Nikon D5600 Sample Images
This Nikon camera is aimed at beginners filmmakers who would be having this camera as their first DSLR so there are various modes and presets that you can use.
It sports 39 focus points which are not the best we have seen in this range.
There are areas that are left unattended with the low no of points.
This model has a battery life of 960 shots which would easily last for around 3 hours.
You can shoot for video for 2 hours.
Nikon D5600 comes with a one year warranty.
This entry-level Nikon DSLR camera weighs 1.20 lbs which is certainly heavy at this point.
Ideal for newcomers who would like to start their journey with a mid-range DSLR.
A great choice to consider if you are looking for the best Nikon DSLR under 1000 at an affordable price.
Pros
Lifetime CLoud storage for free
Remote control SnapBridge
Simple design
Easy to use
Cons
2016 release
Only 39 AF points
The Canon Rebel T7i aims at giving an exceptional user experience to a beginner and providing them with an option that would prepare them for better photography and videography.
The design of Canon is always easy to use and for a camera that is aimed for beginners, it is brilliant in the T7i.
There is a 3 inch fully articulating LCD touchscreen.
This is ideal for shooting even at a low angle and seeing the live view.
Buttons are well placed and there is enough space to navigate.
Digic DV 7 processor gives out quick and fast images and a burst rate of 6 FPS.
This is good enough for capturing things in motion like a falling drop of water or time-lapse photography.
Dual Pixel CMOS sensor enables perfect color reproduction and ensures that the image quality is top class.
Canon EOS REBEL T7i Sample Images
There is a slight blur in the sides because of its filtering technology but it is nothing major.
T7i has 45 focus points which are okay for the range it gives.
It does cover 70% of the area.
Focusing on minute areas and macro photography can be a struggle with this limited amount of focus points.
However, it has Dual Pixel autofocus which is very fast and traces a moving subject in just 0.03 seconds.
Featured assistant is also handy in case you ever get stuck.
This basic camera is ideal for amateurs and can last for 600 shots which would be around 2 hours of continuous shooting.
It would also last for an hour of video recording.
The Rebel T7i weighs a bulky 1.87 lbs and it is definitely not a great pick for long-duration shooting.
Canon offers a one year warranty for this product.
Canon has great options when it comes to DSLRs but unfortunately, this is not the best canon dslr under 1000.
Pros
Helpful assistant
Nice and easy menu
Dual Pixel AF is quick
The Sony A7IIK is a choice for people who are looking at a full-frame sensor camera that would provide the best low light photos.
It is ideal for astrophotography and real estate photography where you have to play with light.
The design of Alpha a7 is premium and elegant.
It is a full-frame camera so keep in mind that it is aimed for users who know how to use a camera to the fullest.
A 3 inch tiltable LCD screen is present for live view.
However, the touchscreen is missing and you would need to focus on the buttons only.
Buttons are okay but the recording button is an annoyance as it gets pressed every time I try to change the settings.
Sony Alpha a7 IIK Sample Images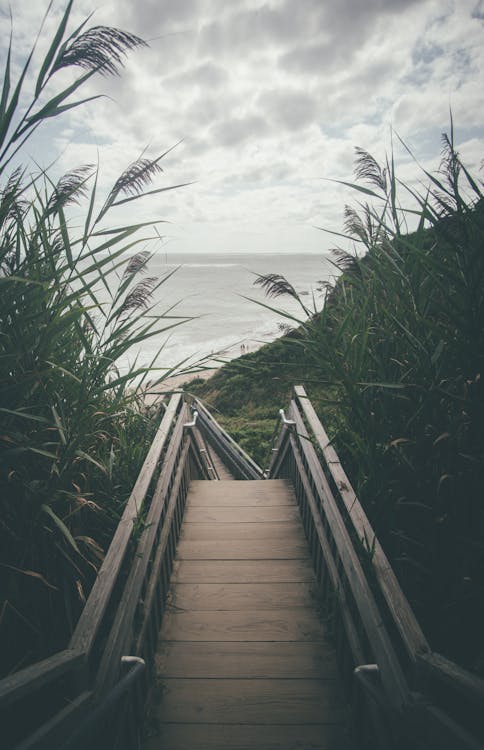 Sony Alpha a7IIK sports a Bionz X processor that is powerful enough to capture some excellent shots in low light.
The full-frame sensor is useful here because it allows more light to come in even in the dark places as compared to a cropped sensor.
ISO can be boosted up to 25600 which is good enough for any situation.
Burst mode of 5 FPS is a major disappointment.
There are beginner cameras that provide this feature now.
However, the 5 axis stabilization is extremely useful.
I was able to get a steady and smooth video even while walking on a rocky path.
There are 117 phase-detection points that track the subject immediately and work like a charm.
The Battery life is 350 shots which would last for around 2 hours of continuous shooting.
Video recording should be about an hour.
Sony provides a one year warranty for this DSLR.
The premium mirrorless camera weighs 1.32 lbs which is average.
It is aimed at astrophotography which means that you would need a tripod anyway.
Alpha a7 IIKis an old model but it does have some features that give the modern cameras a run for their money.
Pros
Full frame sensor
Excellent low light images
Brilliant stabilization
117 phase-detection points
Cons
5 FPS burst mode
Old model (2014)
The Olympus OM-D E-M10 Mark III is a choice for people who are looking at a camera for wildlife, vlogging, and videography.
A rugged camera like that of Olympus lasts for 330 shots which is around 2 hours of continuous shooting.
It can give you a video recording for an hour.
The design of the M10 Mark III is retro.
It has the resemblance of old cameras that had films in it.
A 3 inch fully fixed LCD touchscreen sits on the camera.
The screen lacks flexibility and the rigidity of it is a big disappointment.
However, the buttons are nice and well-spaced.
Overall, the design only lacks a moving screen otherwise it is a nice and easy design.
The TruePic VIII sensor is powerful enough to process and give out images at 8.6 FPS.
6MP resolution is good enough to give out great images even in low light situations.
It performed well in any kind of light.
I was impressed with the technology that detected the lighting mode.
Olympus OM-D E-M10 Mark III Sample Images
Mark III sports a 5 axis image stabilization technology.
This Olympus camera can record a video on 4k and I tested doing so.
The results were amazing and the stabilization is simply the best.
There are modes in the camera that are dedicated to specific types of needs such as HDR, long exposure, bracketing, etc.
I liked using that and it gave perfect results.
Olympus OM-D E-M10 Mark III weighs 1 pound and it is nice and light for the wildlife and action photos.
This interesting camera comes with a one year warranty.
It has all the things you would need in a camera for sports photography too.
Olympus offers a worthy choice for the best dslr camera under 1000 considering all its features and excellent performance.
Pros
Excellent image quality
Awesome stabilization
Nice controls
Brilliant viewfinder
Cons
Fixed LCD
No ISO control in video mode
Frequently Asked Questions
What is the best Nikon DSLR to buy?
If you want a stellar option from Nikon in this range, you simply cannot go wrong with the excellent Nikon D7500.
Which is better, SLR or DSLR? Why?
None because both are more or less the same things.
SLR stands for Single Lens Reflex camera.
DSLR is a Digital Single Lens Reflex camera.
It was simply called SLR when there were films used.
A DSLR is a modern camera that uses digital technology to store and record data.
Film cameras are a rarity now and if you find SLR written near any camera, it would probably mean DSLR only.
What is the best DSLR camera for intermediate photographers?
We found that Canon M50 is the best dslr camera under 1000 that you can choose if you want a mirrorless camera.
If you are into a proper DSLR, Nikon D7500 is the best option for you.
What accessories to buy for a DSLR?
Depending on what genre you want to pursue, the accessories shall change.
A person interested in travel and portrait photography should invest in an additional lens and filters whereas sports and wildlife photographers should have battery grips.
If you are a landscape photographer and interested in night photography, a tripod is a must-have.
Verdict
Thus, there is no dearth of options for any type of camera in the range of $1000.
You are bound to find an option that suits your needs whether you are a portrait photographer or a travel one.
It is an ideal budget for photographers who want the best of both the worlds – entry-level cameras' simplicity and the expertise of the high-end cameras.
This price is a sweet spot that combines these two and gives you plenty of options that present a variety of features.
If you are looking for a one-stop solution, the Canon EOS M50 is the best DSLR for under 1000 dollars that you can buy.
If you are just starting off, I would recommend getting Canon EOS REBEL T7i. The design is good enough for you to get acquainted with the DSLR system.
The Olympus OM-D E-M10 Mark III is also a good option in case you're not looking to spend much.