Are you considering using LearnWorlds for creating your next online course and are not sure if you should use it? Then read on and find out more about it – we'll make your decision easier!
First of all, I'd like to say that this is an unbiased and honest review of LearnWorlds, so we will focus on both the positive as well as the negative things about it, which some reviewers tend to leave out. We want to help you create a clear picture of LearnWorlds before you decide on purchasing.
Also, I'll be looking at the tool as a trained educator, not a marketer.
In this LearnWorlds review, you'll learn how the platform works, who it is for, what you can do with it, what are its features, the pricing models, and everything else there is to know about it. You should have a clear answer after reading this review whether LearnWorlds is for you or not.
What is LearnWorlds and Who is it For?
LearnWorlds is a premium online platform where entrepreneurs, teachers, and companies can create and sell courses.
It has long been hailed by many as one of the best in this field, despite the stiff competition. And after trying it out ourselves for an extended period, we have to say we agree (for the most part).
Ever since its inception, the main goal of LearnWorlds was to provide the "future of learning, now". With it, you will not create "just another course"; rather, you can create an entire interconnected community of learners, and that's what sets LearnWorlds apart.
The platform caters to a wide range of tastes:
To entrepreneurs looking to create, market, and sell their course(s)
To companies looking to provide corporate training for employees or to educate their customers
To schools or those who want to create a school website or a school center
To large corporations
To anyone who wants to create a course and wants a maximum amount of customization options and other features
You may have read that LearnWorlds is not for beginners. And after fiddling with the platform for a bit, I must say it's not entirely true, although there is a bit of truth in that statement.
It's true that once you sign up and enter the page, everything looks intimidating and slightly "packed". But once you dive deeper, you realize that it's extremely easy to use. Plus, you can always ask for help from the friendly customer support team.
In many ways, LearnWorlds is a plug-and-play platform. Most of the course creation is based on templates and themes, and there's a wide range of tools you can use, which makes using LearnWorlds easy.
This is the dashboard on LearnWorlds. As you can see, it is somewhat cluttered, which leads many to believe it's not for beginners. It does take some getting used to, as there's a lot of information bombarding you straight from the gate. Once you master it, though, using LearnWorlds is a breeze.
Let's take a closer look at how LearnWorlds works when you're creating a course.
Most of the course creation on LearnWorlds is based on templates. The main goal of LearnWorlds is to help you create the most unique and engaging courses on the internet.
And thanks to the sheer variety of tools and types of content you can use, it's not that hard to achieve that. You can add different types of content to keep your course more engaging (depending on your plan):
Text
Videos
Audio files
PDFs
e-books
Surveys, quizzes, assignments
SCORM files
Let's see how creating a course looks like on LearnWorlds.
Starting Off
First, you start by clicking on "Create a Course" at the top of your dashboard as you sign up. You'll have to enter basic information about the course, such as the course's name, its URL and slug, the type of course (paid, draft, coming soon, free, or private), set the course's price, select the course's image, and select whether to drip feed the content or not.
This part is fairly straightforward.
Adding Sections and Contents
You'll now be able to edit the appearance of your landing page, but we'll talk about that later on.
For now, let's focus solely on the course creation part.
So once you've entered the key details of your course, you'll enter the dashboard area of your course. At the top of the dashboard, you can choose from several sub-pages. For adding content, click on "Contents".
Once you add a section, you can then start building the contents of each section. You'll be impressed at just how many options you have when it comes to adding content. You can add different types of content to your sections:
If you add videos to your course, then you have multiple options on how you can upload the videos. You can upload them manually, link to Vimeo videos, add videos from Wistia, or even embed Youtube videos.
LearnWorlds offers you unlimited hosting for your videos, which is part of your plan. You can upload as many videos as you want to your Video Library, and you can use them in your course.
But arguably the most powerful tool when it comes to course creation is the Interactive Video editing. With it, you can edit videos and make them interactive so they're not just videos. You can add elements to videos such as:
Text
Images
Interactions
Table of contents
Subtitles
Interactive transcripts
Watermarks
This makes your content much more engaging, and it allows the user to pause the video, click on a button, enter text, or perform an action to keep them engaged.
I love how you can construct the course so easily. It's broken down into sections and you can add as many lessons as you want. And there's a wide variety of types of lessons you can add, which makes LearnWorlds a fantastic tool for course creation, even for beginners.
Customizing Your Course
Once you've added sections and contents to the course, you can start customizing it. This is important since you want your course to feel unique and suited to your style.
In the "Course Player" section, you can select your preferred layout for how the course looks like. These are all templates, but you can still customize certain parts of it and make them suitable to your own taste.
Summary: The course creation process with LearnWorlds is very unique and still simple. You can make a simple course quickly with some elementary sections and parts. However, you can always dive much deeper and select from the impressive content type options that you have at your disposal with LearnWorlds.
Ease of Use
As we've already seen, creating a course with LearnWorlds is very easy. It can be done by beginners, too. Although if you want to dive deeper and create quality content, you might need some help with it.
It's a shame that there's no tutorial or demonstration available on the platform. It would make life much easier, especially for beginners who are doing this for the first time.
But if you really need help with your course creation, you can ask the customer support, which is fantastic. You can also view the "FAQ" section where you can see answers to some of the most common questions – it can help for beginners.
Still, you'll never feel like you're completely alone with LearnWorlds. You can visit the LearnWorlds Academy where there are some free courses instructing you on how to create engaging and quality courses.
You can also attend weekly webinars from LearnWorlds, although you'll have to apply to become a part of that.
Another confusing thing with LearnWorlds is the dashboard and how it's constructed. It might be intimidating, especially when we see all the information and the numbers in terms of analytics. But again, don't be intimidated by this, and take your time to learn. It won't take you long, even if you're a bit of a "noob" like me.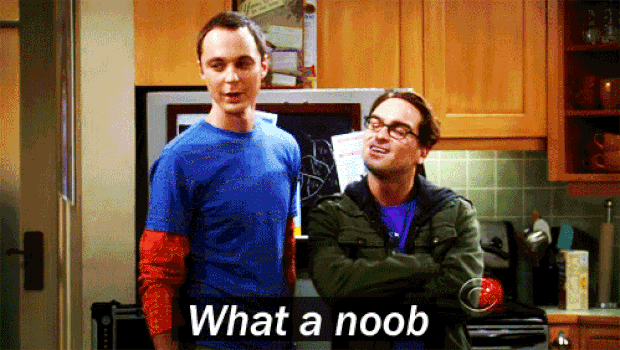 Summary: The user experience with LearnWorlds is decent, but not fantastic. There are areas for improvement – the interface could be simpler, and a tutorial or hands-on demonstration would be really helpful. But you can still tap into a great pool of free resources from LearnWorlds showing you how to make a great course easily.
Integrations and Features
For making the user experience even better, you'll have access to a whole host of useful integrations on LearnWorlds.
Integrations
One of the biggest and most important integrations is with Zapier. It's a task automation tool that will allow you to connect LearnWorlds with thousands of other applications and tools. The best thing about it is that everything is automated, so you won't have to move your finger.
You can also create live courses with the help of Zoom – a crucial integration if you're looking to create live sessions, 1-on-1 coaching sessions, or consultations.
Then there are marketing tool integrations with tools such as MailChimp, AWeber, ConvertKit, Hubspot, and ActiveCampaign. These tools will help you automate marketing, your email campaigns, and help you spread the word about your course or site.
Then there's the integration with Google Analytics and Google Search Verification which can make your site rank better, and you can analyze the data of your site.
Other integrations include:
Google Tag Manager
Mixpanel
Facebook-pixel
Intercom
Sumome
ReferralCandy
FreshChat
Zendesk
Olark
Tawk To
Fomo
Features
The features depend on the type of subscription you choose. With the basic plan, you're getting fewer features, and you'll also be charged a $5 fee per course sale.
The custom domain feature is a good feature that is available in all plans. With this feature, you can use whatever domain you want for your course, and you can also use a domain of an existing site. This makes marketing much easier.
With all plans, you're also getting the option to have drip content in your course. This is great if you want to keep your users more engaged and you want to release the content over a period of time.
The Learning Center Plan is extremely popular as it's the first plan that offers you 24/7 customer support – something that basic doesn't offer.
With pricier plans, you're getting the option for having more admins (20 or more), more students, access to SCORM content, invoicing, free calls, interactive videos, more reliable hosting (99.95% uptime), no transactions fees, and much more.
Here's a full list of features for each plan.
Summary: There are many useful integrations that LearnWorlds has to offer. The most prominent one is Zapier, and there's a good array of other integrations, too. The platform is also feature-packed and it shines in this category. It has some features that other platforms don't, such as interactive videos, SCORM content, and more.
Educational Benefits
Another important feature of every learning site is the educational benefits that the platform offers you. To be more precise, how much will the students take away from the courses you create?
We have to say that LearnWorlds does very well in this regard. You can constantly keep track of your students' progress. You can do that by adding quizzes, questionnaires, assignments, and other tasks to your courses to keep them more interesting, and the student will also take more away from your course this way.
And your exams or assignments can vary in difficulty. You can be as harsh or as liberal here as you want. You can make tougher assignments and create a higher ceiling for passing your course, which can help students to take away more.
When the student completes a course, you can give them a certificate for course completion. The students can then use this certificate how they like – maybe it will even look good on their CV!
I also loved the ability to add drip content to the course. I believe it makes the course more engaging, and it acts as a sort of a "cliffhanger" for the next course – just like TV shows do!
You can either drip the content by date, or by days. This makes the course easier to manage for students but also more palatable.
Summary: the educational benefits that you can create with LearnWorlds are immense. You can add quizzes, exams, or assignments and you can make them as hard as you want or as easy as you like. The ability to drip content is also useful if you want to increase user engagement.
Marketing Tools
You can create the best course in the world, but if you can't market it properly, then it's practically useless.
Luckily, LearnWorlds has some neat marketing tools to offer for course creators.
Landing Pages
Your marketing efforts should start with the landing page creation. When you're on the course's dashboard, you're given several templates when it comes to landing pages on the Theme Explorer page:
Once you're in Theme Explorer, setting everything up is easy. You can select your favorite font, colors, adjust buttons, and select your preferred layout for the landing page.
There are endless options when it comes to landing page customization. Again, you can make your site look casual, or you can keep it professional and more formal if your topic doesn't allow for a casual layout.
But the landing page optimization doesn't end there. You want to make it SEO-friendly, and LearnWorlds has some nice built-in tools to help you achieve that. It will help you make your title SEO-friendly, create a captivating description that will help you rank well, and add a custom image, too (hint: avoid stock images!).
Creating a captivating landing page is crucial for being successful with your course. It has to look appealing, it has to work flawlessly, and it should be SEO-compliant. LearnWorlds helps you achieve all that.
Blogging
As a course provider, you want a way to promote your course with consistent content. A good way to achieve that is by having a blog. And LearnWorlds provides you with a great blogging tool.
It's a feature that was introduced in 2019 after many course providers lamented about the lack of blogging ability.
It's here now, and it's bundled with SEO tools and templates that will make your blogging much easier. Attracting organic traffic will be easier now if you use the blogging tool by LearnWorlds.
Promotions, Bundles, Subscriptions
If you want to go in a different direction and create a course that's based on bundles or subscriptions, you can do so with LearnWorlds.
Subscriptions are a powerful marketing tool to get recurring revenue and a constant stream of income.
You'll also have the option to offer coupons and promotions for your courses, which can create a sense of urgency with the customers. All these marketing tools can be used in combination with LearnWorlds.
One-Click Sales Funnels
You need to make the sales funnels as short as possible. That's possible with LearnWorlds' one-click sales funnels capability.
You can sell courses, subscriptions, or bundles with 1-click sales funnels. The best thing about this approach that the entire funnel is placed on one page, which means no additional loading, or additional screens which can deter people away.
Affiliate Management and Affiliate Marketing
LearnWorlds allows you to have affiliates for your course, and you can easily manage the affiliates from the dashboard.
This will help you build partnerships with influencers, bloggers, and other important figures on the internet, which can help you increase leads and conversions in the long-term.
Summary: LearnWorlds offers a wide array of marketing tools that will help you promote your courses. From blogging, affiliate marketing, sales funnels, to impressive landing pages, you'll have all the latest marketing tools at your disposal.
Support
Depending on the plan you purchase, you can expect to have constant support from the support team. If you buy higher-priced plans, however, you'll have 24/7 support at your disposal, something that doesn't happen with the basic plan, sadly.
The main type of support is email support. With higher-priced plans, you will get a 24/7 constant and responsive email support. With the basic plan, you only get 24/5 email support.
We were slightly disappointed about the lack of chat support here, or even phone support. This is a weak area of this platform that many other course creators are missing. But the email support that is present is very responsive and high-quality, so at least that aspect of support is sorted out well.
But you'll never feel alone here.
At all times and at all pricing levels, you'll have access to all the most commonly asked questions and answers to those questions. That is enough to find your answer sometimes, although in other cases, it won't suffice.
Plus, there's an impressive library of courses and webinars that LearnWorlds offer constantly for their users. These allow them to get acquainted with how to create content, how to make great courses, and how to beat competitors.
Summary: The existing customer support is available through email. The support is friendly and very responsive. However, we were disappointed about the lack of phone or live chat support – that's an area for improvement for LearnWorlds.
Price
At LearnWorlds, you'll have four different pricing plans at your disposal:
Starter plan with basic features – $24/month
Pro trainer plan – $79/month
Learning Center plan – $249/month
High Volume plan – $699/month
Note: These are the prices when you pay annually. If you pay a month-by-month basis, it's more expensive. But that's normal for the industry.
Starter Plan
The starter plan is for those who are just starting out and want to build a smaller course, to begin with. There's always the potential to upgrade this plan at a later point if your course becomes too big for this plan.
The features included in this plan are somewhat basic. It's suitable for those course creators who intend to be the sole admin of the course. You get a custom domain in this plan, too, 3 pages, a community, four payment gateways, coupons, basic integrations, 24/5 support, and drip-feed courses.
This plan is for beginners, as we've already said, and for those who will look to only create a small course with the potential to grow.
Pro Trainer Plan
This plan is already more as it has several features that the basic plan doesn't. It includes everything from the Starter Plan, plus the following features:
No transaction fees
Up to 5 Admins
Unlimited courses, landing pages, sales pages
Subscriptions
SSL certificate
Course certificates
And other features
It will set you back for $79 per month, although the annual plan will save you $240. Choose this plan if you're an intermediate course provider with a decent following looking to create a streamlined course site.
Learning Center plan
The Learning Center plan is an advanced plan that costs $249/month, but you'll save $600 if you choose the annual plan.
It features everything that the other two smaller plans have, plus a plethora of other features. It's possibly the best experience and the most complete one with LearnWorlds out there.
This pricing tier is great if you have many students signing up and coming into your course. It allows for bulk student import, and it offers other features such as Interactive Videos, copyright protection, and many more.
High Volume
The High Volume plan is for the biggest courses out there, and for large course providers who have many courses on offer.
This has no transaction fees, additional admins and course providers, unlimited courses, the best server uptime, and several other premium features
This plan costs $699/month, but it will save you $1200 if you go for the yearly plan.
Corporate Plans
LearnWorlds also offer corporate plans for smaller or even larger organizations or businesses. There are 4 plans here:
Small Organization
Medium Organization
Corporate
Enterprise
These plans are for larger companies and corporations looking for unlimited access and thousands of active users at the same time.
Alternatives
What are the alternatives to LearnWorlds?
Final Verdict
Hopefully, this unbiased review of LearnWorlds has given you valuable information about the platform and whether you will use it or not.
We liked the platform a lot, as it was very complete and it has a very robust user interface. There are endless customization options and you can create as many courses as your heart wishes.
On the flip side, we believe that customer support could be improved. There's also room for improvement in the interface, as right now, it's not the most beginner-friendly.
Still not sure? Take advantage of the 30-day free trial and find out if LearnWorlds is for you.