Online education is one of the fastest-growing industries on the planet. These days, there's a bunch of different options you can take if you want to up-skill yourself online.
In this article, we'll compare Udemy vs LinkedIn Learning vs Coursera and see which is the best option for you.
Note: This review is for those who want to use these platforms as a student. Not course creators.
Don't Want To Wait? Here's Our Verdict
While they may sound as though they're direct competitors, the three solutions are actually quite different.
Udemy is the best if you're looking for a wide selection of highly affordable courses you can purchase as you need them.
LinkedIn Learning is the best offer for professionals who are looking for on-demand access to content around their career (or future career). There's also a great free trial that you can try out too, which is perfect for everyone to try.
Coursera is the best choice for anyone looking to obtain a certification or degree from a leading educational institute.
So, there isn't a clear winner here, as the businesses are too different. What's the best option for you may not be the best option for someone else. However, I'd strongly suggest you give LinkedIn Learning's free trial a go and see if it's suitable for you.
Udemy is one of the most popular online course marketplaces. They act as a middle man between course creators and students. Here, we'll look at what Udemy has to offer.
Udemy Has a Wide Range of Courses
Because Udemy is an open marketplace, it means that there's a whole lot of courses. These days, Udemy has over 65,000 courses! So, you definitely won't be running out of content any time soon.
Courses range in topic from everything including:
Online marketing
Technology
Music
Health
Web development
Communications
And basically everything you can think of.
Udemy Courses Are Cost-Effective
If you're a student, Udemy courses are a really cost-effective way to up-skill your knowledge on a topic.
Most courses are around $11 to $20 price-point. This makes a Udemy course a low-cost option for when you want to learn something specific quickly, or if you want a general overview on a topic.
The best part about buying the courses individually is that you don't have to worry about ongoing membership platforms if you only want to try the occasional course.
Some of The Courses are Awesome
Udemy courses can be a bit hit and miss (more on that later), but the good Udemy courses are pretty spectacular for the low price.
I've seen courses on Udemy taught by some well-known educators like Seth Godin.
Some niche-specific courses are incredibly useful at getting a particular task done. One, I was looking to do a find a way to do some Google Drive work for online course students and I took a $11 Udemy course that showed me everything I needed to know. If I tried to work it all out for myself, it would have taken hours! Money well spent if you ask me.
There are also some good generalist courses that are great for beginners. For example, I'm a huge soccer fan and have been looking into game and match analysis. I found a great little course on Udemy to get me started on the topic.
Intuitive Display
Udemy is a very easy-to-navigate platform. It's one of those things… you don't notice user experience until you have a bad one.
Udemy runs super smooth, and everything navigates like a breeze.
It isn't just the sales page that works well, though. The experience inside a course is user-friendly. I love how simple Udemy courses are to use.
How Udemy Can be Improved
As you can imagine, with over 65,000 courses, there's a whole lotta dragons you need to face before you meet your princess.
Basically, that means there's a lot of ordinary courses out there. So, make sure you do your due diligence when buying.
Also, you'll find a lot of courses (especially the free ones) blatantly try to upsell you to either a paid course or another program.
That kinda ruins the whole experience of Udemy for me. I don't use Udemy as much as I used to these days because I got sick of buying a course just to be up-sold to a more expensive course.
Also, you do get what you pay for. For example, if you're expecting to get a thorough and in-depth course that'll take you from 0-100 for $11… well, you have unrealistic expectations. Sure, Udemy courses are great for specific tasks or general overviews but don't expect a Udemy course to replace years of education.
Is Udemy Worth It?
All in all, Udemy is a great option if you're looking at buying occasional courses on a just-in-time basis.
Luckily, you can just browse Udemy and only try the courses you're interested in. A Udemy membership is free, too, so you aren't losing anything by registering.
LinkedIn Learning Review
Next, we'll look at LinkedIn Learning, the platform that was originally called Lydia.
LinkedIn is obviously one of the biggest players in the jobseeker and b2b sector, so let's see how their learning platform stacks up.
LinkedIn Learning Suggests Courses Based on Your LinkedIn Account
The first thing you'll love about LinkedIn Learning is the personalized course suggestions.
While course platforms like Udemy are great, there's a whole lot of courses on there that I never want to see.
LinkedIn Learning, on the other hand, suggests courses based around your LinkedIn Profile. That means all courses will be tailored to your industry.
It's almost like a Netflix algorithm, but for online learning.
Try LinkedIn Learning for Free
Impressive b2b Courses and Course Selection
If your suggested courses don't do the trick for you, there's a really impressive category feature. You can find the perfect course by narrowing down:
Subject
Software
Learning Path
In particular, I love the learning pathway method of finding a course.
Just check out what happens if you click the 'Become a Photographer.'
Basically, you're shown all the courses on the platform related to photography in order of how you should view them.
This is perfect if you're looking at a career change down the line, or even just looking to up-skill yourself in your current career.
Courses are taught by Industry Professionals
Unlike Udem, LinkedIn Learning isn't an open marketplace. That means just anyone can't throw together a course and put it online.
Instead, LinkedIn Learning gets some well-known industry professionals to teach their courses.
Obviously, seeing they're the biggest networking platform on the planet, you'd assume they have access to some incredible experts to guide you through your course.
Try LinkedIn Learning for Free
Cost-Effective Membership
Unlike the other platforms we'll look at today, LinkedIn Learning has a membership model opposed to buying individual courses.
Now, this method is either a huge money-saver or a waste of time, depending on how often you use it.
If you're in a career that features heavily on the platform (or looking to get into one), then the annual payment is well worth the money. A month's worth of membership fees is roughly the same as two Udemy courses. Which, when you consider the difference in quality, makes LinkedIn Learning sound really cheap.
However, if you're only looking for the occasional course, the membership fees might be a little expensive.
Luckily, you can try LinkedIn Learning for free and see if it's worth the investment for yourself.
What Could be Improved
While LinkedIn Learning has a range of industry professionals, that doesn't mean that they're necessarily great teachers.
As we know here at EduTest Labs, just because you can make an online course doesn't make you an educator.
I won't name names here, but I tried out some courses in topics I don't know a lot about, and I found some of the educators to be a little dry. However, these were topics I had absolutely no idea about, which could have contributed to my disengagement.
Also, I'd like to see some courses that use stronger educational frameworks that scaffold learning, so all students have the ability to learn. However, that's an issue with almost every online course, so you're bound to get that.
Yes, if you're looking to take multiple courses on a specific topic (or range of topics) covered on the platform, then you should definitely invest in LinkedIn Learning.
It's the perfect platform if you're looking to improve your skills in your career, or the career you want to have.
Because the courses are connected to your LinkedIn account, potential employers can see what courses you've finished and what extra education you've taken.
If you want to get better at playing guitar or something hobby-related like that, though, best to stick with another platform.
Try LinkedIn Learning for Free
If you're after the best educational experience on offer, then Coursera is arguably the choice for you. Coursera offers courses, degrees and specializations (more on what they are later) from the best higher education institutes in the world.
Learn From The Best Higher Education Institutes
All Coursera courses are from some of the best Universities, Colleges and Academic Institutes in the world, including but not limited to:
Duke
Stanford
UPenn
University of Sydney
University of Toronto
Yale
the University of Michigan
Having the pedigree of these institutes teach the courses is a huge asset to Coursera. All Coursera courses are also taught by the best educators from those institutes. So you're not only getting a subject expert, but you're also getting an education expert.
Side note: will Coursera help you land employment? Click the link and find out.
Different Types of Courses
Coursera offers three main types of course.
First, you have a single course, which is the shortest course on offer. Courses usually cover one specific topic and can be completed in 4-6 weeks.
Next, there's a specialization, which is a series of courses that are designed to help you improve one skill or set of related skills. These can take a few months to complete.
Finally, there's a degree which is a legit degree from a leading university! These can take up to three years to complete.
So, as you can see, the level of commitment needed by you will depend on the type of course you take. Pretty much every course (at least all the ones I've seen) require assessments too. These can either be peer-reviewed or done via an online test. So there's no 'watch a dozen videos, and you've passed' element with Coursera, which I love.
The Best Accreditation On Offer
If the main reason you're looking to complete a course is to add some weight to your CV, then Coursera is easily the best option for you.
You'll also get a legitimate degree from a leading institute if that's the option you choose. Like we said earlier though these degrees are fee-paying and can take up to three years… so it's not like you're taking an easy way out.
Learn as Part of a Community
Being courses from actual Universities, learning on Coursera means that you get to learn with a dedicated cohort alongside you.
This is great to network and bounce ideas off other students.
Coursera Isn't For Everyone
These don't necessarily count as improvements. However, there are a few things that Coursera has and does that won't suit everyone.
First, due to the types of courses and degrees on offer, Coursera is the most expensive option that we've looked at today.
Single courses can be around $100, and a degree can cost upwards of $15,000-$25,000. Granted, that's cheaper and more convenient than moving to a University. However, not everyone wants to complete a three-year degree or even a six-week course.
Speaking of pricing actually… The payment structure can be a little confusing. However, that's pretty understandable seeing they're dealing with dozens of Universities and Colleges from around the world. Still, if you're a new user, you can fall in love with a course before realizing it's a three-year degree and will cost $15,000 to complete.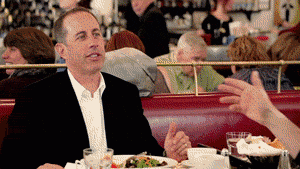 Along with these more intense courses and higher prices, come less flexibility. Sure, you can complete the work basically at your own pace (there isn't a video lecture you need to be at), but you are limited to the time of year courses run and the pace you complete the work.
Final Verdict
As you can see, reading through this, these three offers have very distinct offerings for very different target audiences.
Coursera is perfect if you want a certification or degree from an actual educational institute. It's higher quality, but is higher priced and requires more commitment.
LinkedIn Learning is the best choice if you want to deep-dive on topics that cover your profession.
Udemy is perfect for a range of low-cost courses on a wide range of topics.
Further Reading