When it comes to finding the best online course for digital marketing, there's a lot of things to consider.
For starters, digital marketing isn't a small topic.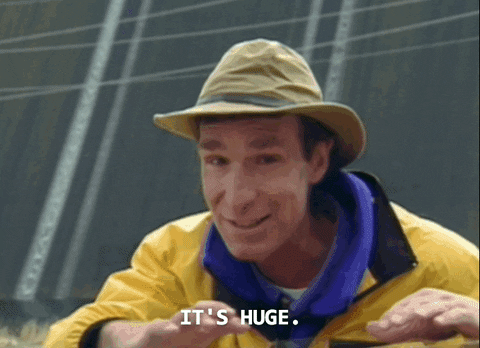 There's a lot of different courses out there for a lot of different purposes.
To help find the best course for you, we got the help of some experts in their field to talk about some of their favorite digital marketing courses.
The Best Online Course For Digital Marketing
Conversion Optmization from CXL Institute
Suggestion by:
Oz Chowdhury
Digital Marketing Manager
PowerPhrase
"I'd recommend the Conversion Optmization from CXL Institute
It's an 80+hr course. It's a great introductory course to createing high converting websites and marketing campaigns. It's a little more advanced but it explains more on why and what things convert into more sales and leads. If you don't know why or how your website & marketing campaigns aren't getting the results you want, this course goes into how to better optimize your campaigns to increase for conversion.
It covers different aspects such as: psychology, user experience, data analytics and more. Those who are trying to up their career in the marketing or even the design field, will benefit from learning some of the world's top instructors in this course."
Our Thoughts: I'd never actually heard of this course before getting the recommendation. However, I checked it out briefly and I'm very impressed. A huge part of digital marketing (once you get the basics down) is to AB test as many things as you can to get the best ROI and the best results.
HubSpot Academy
Suggested By:
Carol Archebelle
Digital Marketing Manager
Foundational Wellness Centre
"HubSpot Academy's courses are perfect for those who want a complete overview of every aspect.of digital marketing. It's most suited to beginners seeking to familiarize themselves with the most salient points of online marketing, as quickly as possible.
From SEO and content marketing to social media and marketing via YouTube, they cover it all. Bite-size lessons are to-the-point, graphically alluring and delivered via video. Implementation is easy, courtesy of the handy resources they provide. Whenever someone outside the industry expresses interest in learning more about digital marketing, I send them to HubSpot Academy first."
Our Thoughts: I actually took a bunch of HubSpot courses when I was first starting out in the business. They're a great way to get the basics down on a range of topics. Obvisouly, HubSpot eventually want you to use their products too (which I've dabbled with, but am no expert), but there's enough free stuff here to get by with.
Click here to learn more about HubSpot Courses
Neil Patel's Free Modules
Suggested By:
Joyce Watts
Founder
Brightsmart
"If you want to get started with SEO but don't want to shell out money for a course yet, Neil Patel's SEO Unlocked free 7 module course is a great way to learn at your own pace!"
Our Thoughts: Neil Patels' content and information is more than handy if you're just starting out. I read his content a lot when I started out in SEO. I'd always find that his articles were at the top of Google when I searched for something in the early days (so, if I'm finding him at the top page of search engines he's got to be doing something right!) He also has a free keyword tool on his site too which is worth a look.
eComm Ignitor Program
Suggested by:
Kim Burbridge
Owner/Designer
Burbridge and Burke
"I completed the eComm Ignitor program through Unstoppable eCommerce and I can not recommend it highly enough. It steps you through building your ecommerce site as well as all of your digital marketing, from branding, messaging, email marketing and Facebook ads.
I manage all of our marketing, including paid facebook ads, and I have a ROAS well above industry average.
If you have an e-commerce business and are looking for a thorough training program to DIY your marketing, this is it!"
Our Thoughts: I'm not into e-commerce, so I don't have a lot to compare this too. However, I know enough of the basics to understand what curriculum should be covered in a beginners course, and this seems to have it. Could definitely be worth a look.
Learn more about the course here
General Assembly – Digital Marketing
Suggested by:
David Pagotto
Founder & Managing Director
SixGun
"The Digital Marketing course from General Assembly is detailed, hands on and practical. I would recommend it to anyone looking to improve their digital marketing skill set. It would be most suited to people beginning their digital marketing journey."
Our Thoughts: This course seems to be mostly an in-person experience. So, if you're in Australia (Melbourne to be specific), it could be woth a look. More often than not, these courses are done online – but as a teacher, I know that there in-person learning is far more beneficial. The only reason that online courses and classes are so popular is that it's easier to scale a business if you're teaching online.
Learn more about the course here
Hullabaloo PR Course
Suggested By:
Susie Campbell
Founder
Hullabaloo PR
Media course
"I would like to share a great online course for the sub-category of PR – often an overlooked strategy suitable for businesses, charities, individual experts, community groups and schools to raise awareness, generate leads and position themselves as an expert authority. This course teaches you in a 'done with you style' which is beneficial as not only do you have access to course material, you also benefit from access to an experienced publicist to guide you and support throughout via fortnightly coaching calls and a FB group."
Our Thoughts: Public Relations is such an underused and underserved market – being able to sell yourself is so importatnt, espescially if you're the face of your brand!
Our Verdict
There's some great courses listed in this article to check out. Some I've tried, others I haven't yet.
However, the best Online Course for Digital Marketing for you is really up to what you need. For example, there's no point doing a course on AB testing if you're just starting out – and there is no reason learning a new way to do something you're already good at.
Same goes for the category of digital marketing too. The best beginner eComm course on the planet won't help you scale Facebook Ads with a multi-thousand dollar budget.
Another course providers I think may be useful is LinkedIn Learning, which has a range of courses on a bunch of business and online business related topics. Their Learning Platform (which used to be called Lynda) even connects to your LinkedIn profile and gives you suggestions based on your
Related Articles
If you want to know about finding digital marketing courses, you can try the following articles on this site.