Are you an intermediate or a professional photographer looking to buy a reliable camera for artwork?
Is the availability of so many options and the marketing gimmicks puzzling you?
Well, not anymore, as I will break down everything for you to make an informed call.
You must know that photographing artwork for prints requires precision, time, and experience.
And even if you know it well, you can't fix the bad representation of colors & textures produced by an average shooter.
This is why you need the best camera for photographing artwork.
The implications of getting the wrong camera for taking pictures of artwork can be horrible.
If you end up with something less than ideal, you'll have nightmares about using it.
This is why I researched thoroughly, tested several models, and finally qualified 7 cameras that I feel are highly suitable for artwork photography.
7 Best Cameras for Photographing Artwork in (2023)
Whether you're a professional photographer focused on art photography or an individual artist who wants to capture his/her art, I've ensured that you'll find the perfect fit for your needs.
The artwork photography cameras featured here cover various budgets, preferences, and use cases.
Feel free to select any of them, depending on your budget and liking.
Sony a7 III is a fantastic full-frame mirrorless shooter with excellent color accuracy, crisp details, fast focusing, and many manual controls.
If your budget allows, Sony a7 III is the camera I'd recommend for any type of artsy photos you might be planning to take.
Why is it suited for Artwork?
The 24.2MP CMOS sensor is excellent with support for 14-bit RAW, 693 point phase-detection autofocus, 15 stops of dynamic range, and an ISO range of 50 to a whopping 204800.
That means the A7 III can focus on subjects quickly, maintain details in the artwork in case of a bright background, and retain a lot of color information.
It also supports 5-axis IBIS (In Body Image Stabilization), so handheld shooting won't result in shaky images.
There is also a 10 fps silent shutter and 4K HDR video recording if you plan on shooting some creamy artwork B-Roll.
Plus, the display has an angular flip-up setup which means you can raise it slightly to check your shots, but unlike vlogging cameras with flip screens, you can't flip it entirely.
Sony a7 III Sample Images
Design & Build
Design-wise, the A7 III doesn't look less premium than some other mirrorless shooters in play.
What stands out is the polycarbonate layout, where the chassis weighs a respectable 1.43 pounds.
And if that seems a lot heavier than any standard mirrorless, consider getting a tripod.
As for the grip, the A7 III goes all out here with a bigger holding area.
Also, the dimensions at 5 x 3.78 x 2.91 inches don't make it look beefier than usual.
Finally, this device has the front dial placed rather ergonomically, followed by the strategic placement of on-device buttons.
Battery Life & Charging
The featured battery module can last up to 700 shots with the manual focus.
Also, the USB charging feature exists, allowing you to refill the battery, even when you are on the move.
With the ultra-fast USB port, the charging time is near 90 minutes.
Connectivity
The device makes room for a USB 3.2 port that is class-leading and can transfer data at fast speeds.
You can view the images and videos of your artwork directly using the micro-HDMI port.
As for the wireless suite, there is Wi-Fi support for wireless image uploads to social media, Bluetooth support, and even NFC compatibility.
Other Features
If you need to click artwork images in the dark, the A7 III seems one of the better options for getting that perfect dynamic range.
And you also get a microphone and even a headphone port for setting up wired connections, if needed.
Should you Buy It?
If you seek the best camera for art prints, the Sony A7 III makes quite an impression.
And its remarkable battery life sets it apart from other choices on the list.
Pros
14-bit RAW images
5-axis IBIS
Excellent dynamic range
Accurate color retention
Great low-light performance
Cons
A bit costly
The display only tilts and doesn't flip
The 90D is one of the most capable mid-range cameras with an APS-C sensor for artists who want to step up from a beginner-friendly shooter.
The Canon EOS 90D has excellent features and clarity that would make the artwork look awesome in any condition.
Why is it suited for Artwork?
The DIGIC 8 image sensor pairs with a 32.5MP resolution to ensure excellent image quality.
The Dual Pixel CMOS autofocus feature lets you focus on things and track the subject instantly.
It now comes with an eye detection feature and ITR, the tracking technology that would focus on the eyes and immediately track them to give you the best results.
The 3-inch articulating screen gives you the flexibility to capture the art from any angle.
It's a touch-enabled screen so that you can touch and focus.
Its focus can go up to 88% of the screen horizontally and a full 100% vertically.
An array of 45 focus points ensures that you can focus on most of the image through the optical viewfinder.
If you want to capture a fast-moving image of your painting or your artwork has some fantastic movements, the burst rate of 10fps is there to suffice this need.
Canon EOS 90D Sample Images
Design & Build
The 90D from Canon is a thick, beefy DSLR featuring a polycarbonate-clad form.
At 1.55 pounds, it is on the heavier side, and the dimensions at 5.55 4.13 x 3.03 inches ensure that you want to get a tripod for those floating art-specific shots.
However, the thickness doesn't impact functionality one bit as the grip feels great and the in-hand feel.
Sharing the design cues with the older 80D, the EOS 90D comes across with a better 8-key joystick to improve device accessibility and ease of usage.
Battery Life & Charging
The capacity to shoot over 1300 images in one go is no mean feat.
Power drains are in control, and the featured charger is more than capable of recharging the same in the least possible time— within 150 minutes or less.
Connectivity
The EOS 90D runs basic when the overall connectivity is concerned.
While the USB 2.0 port is a standard yet practical addition, there is a micro-HDMI slot to help you view the images/videos on a big screen.
The existing microphone port allows you to pair a wired mic, whereas the headphone port lets you check the audio while vlogging.
The self-time feature can be activated using the app-based remote control feature.
Moreover, this is one of the few DSLRs that offer Wi-Fi connectivity, followed by standard Bluetooth functionality.
Other Features
The EOS 90D includes stereo-grade microphones for better audio capturing, has an efficient self-timer in place, and is capable of shooting in burst mode.
Should you Buy It?
If you are looking for something more affordable than the A7 III while cutting a few design-specific corners, the Canon EOS 90D is a standout performer.
And nothing beats the battery life it boasts.
Pros
Joysticks for controlling
10 fps burst
ITR and eye detection
32.5 MP resolution
Cons
Single-slot of memory card
Takes a couple of seconds to buffer images and videos
You can now get a class-leading mirrorless shooter for under 900 dollars, provided you know where to find the Olympus OM-D E-M5 Mark III.
Also, if you are a traveler and looking for something portable, the Mark III seems like a better upgrade over the E-M1 II, owing to the lighter form factor and the ability to record art videos at 120fps instead of 60fps.
Why is it suited for Artwork?
The E-M5 Mark III comes with a 20MP CMOS sensor, with the TruePic VIII processor ensuring post-production brilliance.
As for the ISO range, the 200-25600 limit is worth a catch, allowing you to capture the best artwork renditions despite the low light.
And yes, there is sensor-shift image stabilization which minimizes the blur if you do not want to use a tripod.
This device makes room for multiple Autofocus modes, allowing you to speed up the shoots.
Yet, if you want to play around, there are 121 manual focus points to work with.
There is a 3-inch touchscreen LCD to check the images before uploading.
As far as the video capturing capabilities are concerned, Mark III can shoot in 4K and 1080p, at 30fps and 120fps, respectively.
And if you are planning to upload some high-quality videos on social media, the latter seems like a better mode to consider.
Olympus OM-D E-M1 Mark III Sample Images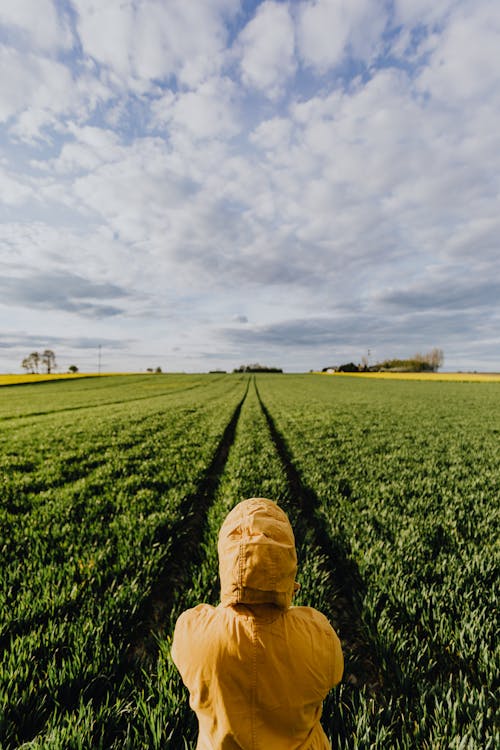 Design & Build
This is a light mirrorless camera with a top-notch design.
Also, it is sleek enough for single-handed usage.
The device comprises a metallic form factor. However, the faux leather encasing does make it a tad slippery.
Also, this device is weather-sealed and has the top-plate replete with buttons, dials, and switches.
If you are into specifics, the 0.91 pounds chassis is light, whereas the dimensions at 4.92 x 3.35 x 1.97 make it sleeker than most other products around.
Battery Life & Charging
The E-M5 Mark III, despite its brilliant aesthetics, isn't the most power-efficient mirrorless on the market.
The battery life extends to 310 shots, but you can get a few more in with manual focus and other settings.
Also, it has USB charging in place, allowing you to refill the same within 2 hours or so.
Connectivity
A basic USB 2.0 port has data transfer speeds of up to 480 Mbit/sec.
However, I would have liked a USB 3.0 port with faster transfer rates.
Apart from that, the standard micro-HDMI slot exists along with a microphone port.
As for the wireless support, Olympus makes room for remote control access, Bluetooth standard, and Wi-Fi n for wireless file transfers.
Other Features
The Olympus Mark III comes with a micro-SD slot, stereo microphone, built-in self-timer, and burst shooting capabilities as high as 30fps.
And most importantly, you can pair 14-150mm and 12-45mm lens kits with this camera to increase usability.
Should you Buy It?
Yes, the Olympus OM-D E-M5 Mark III offers the best bang for the buck if you seek the best camera to photograph art while traveling.
As for the highlights, the burst shooting mode and an efficient viewfinder make it stand out amid other devices in play.
Pros
Efficient sensor
Image stabilization is available
Excellent dynamic range and white balance
Extensive ISO range
Burst mode is top-notch
Cons
Sluggish USB port
Subpar battery life
4. Best Mirrorless Under $1000: Fujifilm X-T30
If you want a mirrorless shooter that strikes the perfect balance between aesthetics and power, there isn't a better option than the Fujifilm X-T3.
And while the X-T30 from the same company is also powerful, the former trumps the same when autofocus quality and video-specific capabilities are concerned.
Why is it suited for Artwork?
The Fujifilm X-T3 covers each camera-specific base correctly with its 26MP image sensor.
Also, Fuji ditches the Full-Frame for APS-C on this one, helping you experience the much-desired crop factor.
Next in line is the ISO range of 160-12800 for all the low-light image capture.
Not sure how the APS-C and Full-Frame sensors differ? Check out my dedicated comparison of Full-Frame vs APS-C.
This device supports Autofocus for hobbyists and even manual focus with 425 points if you want to tweak the settings professionally.
The X-T3, unlike some of the other mirrorless options in the same price bracket, supports 3X optical zoom with a focal length multiplier.
Yet, that's not where the buck stops.
Fujifilm processes images perfectly, courtesy of the X-Processor 4 SoC. Also, there is a 3-inch tilting LCD to make your life easier.
As for videos, this device can capture True 4K videos — 4096 x 2160 pixels, at 60fps.
Yes, you can still use it to record videos in 4K and 1080p, with 120fps being the peak limit.
Fujifilm X-T30 Sample Images
Design & Build
From an aesthetic point of view, the X-T3 is one of the better-looking mirrorless shooters around.
In your hand, expect it to feel rugged.
Also, it features magnesium alloy as the core structural material while making room for a wide range of analog controllers like the LCD, dials, and buttons. Despite all that, the X-T3 manages to stay weather-sealed.
The product weighs close to 1.20 pounds and measures a manageable 5.24 x 3.66 x 2.32 inches.
And if you have used the X-T2 before, note that there aren't many design changes on this new variant.
Battery Life & Charging
The standard Li-Ion battery pack on this one can last you for up to 390 shots.
And yes, you can use fast USB charging to refill the pack in under 120 minutes.
Connectivity
Connectivity-wise, the X-T3 has the USB 3.2 port to rely on, with data transfer rates going up to 5 Gbit/sec.
Other standard inclusions remain positive, with Fujifilm packing a headphone port, microphone slot, and the usable micro-HDMI slot.
Coming to the wireless offerings, you get access to standard Wi-Fi n standard for quicker file transfers, Bluetooth access for the wireless accessories, and the app-based remote control functionality.
Other Features
This X-T3 lets you pair an external flashlight via hot shoe or the sync port.
The burst shooting mode is top-notch at 20fps, followed by the self-timer support.
Moreover, you are free to pair a standard 16-55mm kit, followed by the 18-55mm, 16-80mm, and standard 35mm kits for art photography.
Should you Buy It?
If you prefer using the compatible lenses a lot for shooting art and videography takes center stage at times, the Fujifilm X-T3 is an excellent option to pick.
And its 3-axis image stabilization lets it stand out while going head-on with other products on the list.
Pros
Dual SD card slots
Hybrid AF works swimmingly
The crop factor is desirable for art photography
Weather sealed
Cons
The battery could have been better
Some people might not appreciate the APS-C sensor
5. Best for Ease of Use & Portability: Sony RX100 VII
If you're looking for something that easily fits in your pocket and yet has excellent photo & video quality, the Sony RX100 VII is perfect for you.
It is the best point & shoot camera Sony currently makes, and alongside clicking crisp color-accurate images (up to 310 at a time), it also shoots excellent quality videos.
Why is it suited for Artwork?
The 20.1MP CMOS sensor is pretty large at 1-inch.
That means the low-light sensitivity is excellent, and it also has 357 point phase-detection autofocus, so it grabs onto subjects really fast.
The ISO ranges from 100 to 25600, but the digital noise levels will increase as you go higher on ISO.
There is support for continuous shooting up to 20 fps, Optical Image Stabilization with SteadyShot, and 4K HDR video in HLG.
That makes it one of the best point & shoots cameras to use for artwork photography.
Plus, there is a 3-inch flip-up display alongside a high-quality pop-up OLED viewfinder.
Sony RX100 VII Sample Images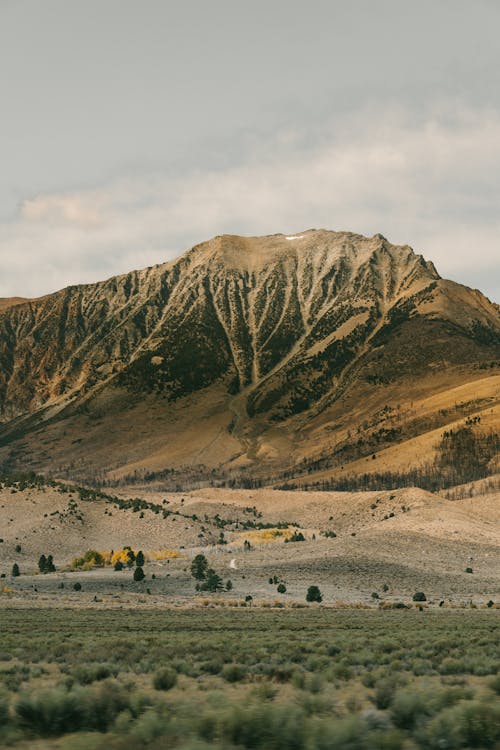 Design & Build
Sony's RX100 VII feels a little thick in hand but still looks solid, courtesy of the metal-plastic composite structure.
As for the structural inputs, you get access to the standard buttons and a protruding flashlight.
Also, the on-device dial, menu, and other buttons are clicky and highly responsive.
As for the weight, the product itself weighs 0.67 pounds, which is light and good enough for one-handed usage.
The dimensions read 4.02 x 2.28 x 1.69 inches, which is still slimmer than the DSLRs.
Battery Life & Charging
The standard battery pack is basic at most, capable of lasting for up to 260 shots at once. USB charging exists, but you wouldn't want to purchase the RX100 VII just for its battery-specific chops.
Connectivity
There is a USB 2.0 port for data transfers.
Plus, you get a micro-HDMI port capable of displaying even the 4K videos on external displays.
A microphone port is in play, followed by a built-in Wi-Fi N standard for quicker wireless transfers.
Other specs include wireless remote control support, NFC, and Bluetooth access for that wireless microphone.
Other Features
The RX100 VII comes equipped with a stereo microphone, allows you to shoot in the burst mode at 90fps, and lets you get an excellent view via the electronic viewfinder.
Should you Buy It?
If you want a portable device with point-and-shoot characteristics and a powerful BIONZ X processor, and a top-notch Hybrid AF setup, the Sony RX100 VII comes across as one of the better options in play.
Yet, it is a tad pricey for my liking.
Also Featured in: Best Point and Shoot Cameras for Wildlife Photography
Pros
Excellent quality photos
Fast autofocus
OIS with SteadyShot
Great low-light performance
4K HDR video (HLG)
Cons
Battery life could have been better
Super-expensive for a Point & Shoot
Are you in search of a good camera for art photography on a budget? Canon Rebel T7 is exactly what you're looking for.
If you plan on starting your career in art photography, the Canon EOS Rebel T7 can be an excellent option to consider.
Also, compared to the Canon 4000D, the T, or rather the 2000D, comes forth as a better option in terms of post-production image quality.
Why is it suited for Artwork?
First of all, the 24.1MP APS-C sensor makes an appearance, allowing you to enjoy the perks of the crop factor.
The CMOS sensor works hand-in-hand with the class-leading DIGIC-4 image processor that stands for the best possible clicks.
As for the low-light shots are concerned, the ISO range of 100-6400 seems like a decent bet.
The hybrid autofocus mode exists, led by almost 10 AF modes and 9 manual focus modes.
Coming into the fold of things is the 3-inch LCD screen, allowing you to view the images before sharing.
Regarding videography, the Rebel T7 will enable you to shoot videos in 1080p, 720p, and even 480p at 60 FPS, which makes sense for the given budget.
Canon EOS Rebel T7 Sample Images
Design & Build
The Rebel T7 looks bulky but weighs a mere 1.05 pounds— lighter than some mirrorless shooters on the list.
Despite the polycarbonate structure, the T7 stays sleek, with dimensions reading 5.08 x 3.98 x 3.07 inches.
The 11 on-device buttons and tabs are strategically placed on improving overall accessibility.
And here is a revelation that you might light: underneath the polycarbonate resin, the T7 manages to feature glass fiber, which is the primary reason for the physical lightness.
Battery Life & Charging
First of all, the company hasn't declared USB charging for this model.
As for the standard LP-E10 packs, you can expect it to go on for almost 500 shots at once.
The charging time via the bundled accessory goes well past the 150-minute mark.
Connectivity
The T7 features every standard connectivity option, including the USB 2.0 slot for data transfers and the mini-HDMI port for displaying things on external displays.
Wi-Fi access lets you connect to the internet and share images wirelessly, whereas the NFC and remote control access lets you exhibit better control over the device itself.
Other Features
The Rebel T7 makes way for an efficient viewfinder.
Plus, there is a standard self-timer, followed by the ability to pair an external flashlight via the hot shoe.
Plus, it can work really well with the 18-55 kit.
Should you Buy It?
As a beginner, if you seek a good budget camera to photograph artwork, the Canon EOS Rebel T7 is totally worth it.
The value for money it offers makes it scale beyond every other product in the competition.
Alternative Suggestion
If the T7 seems like a good budget investment, you can always opt for the T7i.
It offers a better ISO range of 100-25600 than the standard Rebel T.
Yet, it is a tad heavier and thicker than the standard version but can offer a better battery life by 100 additional shots.
And the best part is that the T7i only costs a few extra bucks compared to the T7.
Also Featured in: Best Cameras for Family Photography
Pros
Budget-friendly
Battery life is good enough
LCD is responsive
Fast sensor
NFC support
Surprisingly light for a DSLR
Cons
No USB charging support
Not meant for insanely low-light shoots
7. A Good Camera for Artwork Photos: Nikon D7500
Are you still searching for the best camera for shooting artwork?
Well, if you have a penchant for durable picks, the Nikon D7500 seems like a reliable option.
And if you are still using the older D5600, the D7500 certainly comes forth as a reliable upgrade, courtesy of the 4K shooting prowess compared to the 1080p on offer.
Why is it suited for Artwork?
What works for Nikon D7500 is the 21MP APS-C sensor.
In addition to the much-desired crop factor, the sensor works in tandem with the Expeed 5 processor, allowing you to capture images across resolutions.
Low-light photography is taken care of by the 100-51200 ISO range, which plays a significant role in keeping the dynamic range within acceptable standards.
This D7500 offers 3-axis digital image stabilization for the 1080p videos, which it can capture at 60fps.
And for the max recording capabilities, Nikon supports 4K, and that too at 30fps.
A hybrid AF model is in place with several Autofocus modes for automatic optical adjustments.
For professionals who prefer using manual settings, Nikon has 51 focus points for you to rely on.
There is a 3.2-inch tilting LCD in place.
Touch-supported and highly responsive, this LCD is one of the best you can find for the given price.
Nikon D7500 Sample Images
Design & Build
If you are into structural traits, the D7500 has several enhancements over the older offerings like the D7200.
Firstly, the new design layout feels sleeker and lighter.
The dense form factor can be an issue for some, but holding onto the same shouldn't be an issue with a deep grip.
The body itself has over 8 buttons for seamless accessibility.
As for the structure, the polycarbonate-clad chassis measures 5.35 x 4.09 x 2.87 inches when it comes to dimensions.
The device (body-only) weighs 1.59 pounds, in line with how a DSLR feels and works.
Battery Life & Charging
The integrated battery back can be recharged using the bundled charger.
And on a full charge, it can last for up to 950 clicks.
With the auto mode turned off, you can expect the battery life to increase to 1000.
Connectivity
This DSLR includes a microphone and a headphone port, keeping inclusivity in mind.
As for other specs, there is a data-specific USB 2.0 port in play, followed by the mini-HDMI slot for connecting the camera to a TV or external display.
Wi-Fi standards exist, followed by wireless remote control via the app.
Finally, D5700 also supports Bluetooth, allowing you to connect wireless microphones and headphones.
Other Features
The D7500 also makes way for the burst shooting mode at 8fps, integrated self-timer with multiple stops, and the pop-up flashlight for low-light captures.
You can pair the D7500 with 18-140mm, 70-300mm, prime, compact zoom, and other lens kits.
Should you Buy It?
If you prefer DSLRs over compacts and mirrorless shooters, investing in the Nikon D7500 makes a lot of sense.
And as far as the highlights are concerned, the LCD quality readily puts it atop the pecking order in terms of usability.
Pros
Top-notch sensor
Responsive LCD
Hybrid AF
4K recording support
Cons
Thick and heavy
Image stabilization only works for 1080p videos
Factors to Consider when Buying a Camera for Artwork
Once you have surfed through cameras for photographing artwork, here are some essential factors need to be taken seriously.
These factors will help you make an informed call.
Purpose
As a photographer, you might have diverse needs for capturing artwork images.
This means you might want to consider a portable device with a great design if you plan on photographing artwork for galleries or clients across the state or country.
If offline printing is a priority, you need to focus on wired connectivity over anything else.
For online portfolios, wireless support is necessary, followed by a high-end image processor to make life easier for you post-production.
Finally, if you want to upload stuff over social media, it is necessary to get a light model that features a good enough battery.
Camera Features
For a standard camera used for artwork, a 17MP image sensor, APS-C seems like a bare minimum.
Other relevant specs include support for zooming (both digital and optical), autofocus modes, manual focus support with over 50 pointers, and more.
As for frame rates, 24fps seems like the bare minimum for that cinematic look you desire.
And most importantly, you should try and invest in a model with a 3-inch LCD for checking the images before sharing.
Video Features
Capturing artwork might also involve recording videos.
This is where the capturing quality and the FPS come as handy metrics.
Note that a higher FPS threshold is better as it allows you to capture every frame with ample time, from which images can be extracted easily.
An ideal device is one that can shoot 1080p videos at 60fps.
However, getting one with 4K support makes it easier to live stream or capture BTS records with additional clarity.
Another feature that might make sense to a social junkie is the self-time, capable of automating video capturing.
And you might even want to look at loop recording functionality to capture videos and images in one go.
Connectivity Options
You might ideally seek a USB port for data transfers, a micro-HDMI slot for better projections, and a much more detailed wireless connectivity suite involving Wi-Fi (for quicker transfers) and Bluetooth support.
And if you prefer to look at other options, try and get a device with microphone and headphone ports and remote control support.
Camera Design
If you carry your tripod around, you can forget the portability factor and opt for a standard DSLR instead.
However, if you travel a lot, a mirrorless device weighing less than 1 pound and featuring good body grips is essential.
Budget
As a gallery professional, you might want to go as high as $2000 for the best camera for fine art photography.
If you only want to focus on mid-range cameras good for artwork photos, $1000 seems like a decent price point.
Finally, if you plan on getting something for social media sharing at most, you can even get a reliable piece for under $500.
Accessories
First of all, if you plan on getting an APS-C sensor-based camera, you might want to keep standard lenses — 50mm and 85mm, handy.
The tripod stands supplied with the bundle might be something to look at.
As for flash, most models come with built-in flash support, but you might want to check for hot-shoe compatibility to ensure you can always pair in an external one.
Other Features
Finally, if you have plans of traveling to places far off as part of your job description, you might need to purchase a device with a reliable built-in battery — capable of pushing through 400 shots at once.
And yes, check if you can get a model with USB charging.
Frequently Asked Questions
What camera do art photographers use?
Photographers who are deeply invested in artwork prefer cameras with excellent sensor abilities.
And while resolution matters to a certain extent, I believe that an APS-C device is a better option considering the cropped view, making the artwork images come out all right and aligned as per expectations.
What are the best camera settings for photographing artwork?
If you plan on photographing artwork for prints and that too in studio conditions, aim for an ISO level of 100.
The ideal aperture range here is between f/8.0 and f/11.0, as you need not allow a lot of light to unnecessarily brighten the images.
How do you photograph a photographic painting?
For perfectly capturing a photographic painting, you must first align the artwork onto the wall or floor, depending on the alignment you seek.
Next, it comes to lighting the work adequately, using external flashlights.
Next, you need to adjust the ISO and aperture manually.
And once clicked, you would need perfect edits to make the clicks stand out.
What features in a camera are must-haves for creative photography?
For creative photography, you should prefer a device with multiple focus modes, better control over the ISO as in a high ISO range, and the ability to play around with the LCD controls to cross-check the images before production.
Verdict
The idea of artwork photography can be both pleasant & confusing, but if you came here looking for a good camera for art photography, hopefully, you've found the right one.
In case you're still a bit confused, let me further clear things up:
If you seek the best-in-class image quality, Sony a7 III is undoubtedly the best choice.
In case you don't want a mirrorless shooter but need a DSLR instead, get the Olympus OM-D E-M1 Mark III or the Canon EOS 90D if you're on a tighter budget.
If point & shoot is your thing and you don't mind paying the extra cash, get the Sony RX100 VII.
In case you'd like a compact mirrorless under $1000, get the Fujifilm XT30.
So, check which one of these categories completely matches or reaches the closest to your requirements and choose accordingly.
If you found this article helpful, you can also check out other articles on the website, exploring a sea-full of different cameras for various use cases.