When selling items on eBay, it's important that what you're selling looks good.
People will generally be more trusting of a listing that looks professional, and will, by extension, want to pay more.
But how do you get there?
What kind of camera would you need for your eBay listings?
You can start learning about cameras or take the help of this article.
Before writing this, I've done huge research, analyzed the features of multiple cameras and even tried our hands-on product photography and after all of it, here are the 9 best cameras to consider in 2023.
Unless you're shooting professionally, you don't need a camera with fancy features.
What will help, instead, is a focus on a good quality sensor and lens line-up, both of which will help you capture great images and frame your shot better.
The Best Cameras For eBay Listings (Overview)
---
Full List of Cameras For eBay Listings
We've included an overview of our top picks above. For a full list and detailed information on each pick, scroll down.
Best Cameras for eBay Sellers in (2023)
When you're clicking photos for eBay listings, it's important that they look sharp and professional.
Also, these images aren't clicked for Instagram and are not going to be submitted to photography contests.
What you simply need is a good camera that can take decent pictures in decent lighting conditions.
The cameras we've shortlisted here do just that.
We ignored features like low-light and video performance, XLR outputs and the like, and simply focused on the features that matter for good product photography.
The Sony Alpha 7C is one of the best-rated mid-range cameras you can get.
It borrows features from Sony's older A7 III and stellar S III and combines them to deliver a compact powerhouse of a camera that's great for any kind of shoot.
Photography Features
If you're shooting pictures strictly for eBay, the A7c's 24.2MP Full-Frame BSI CMOS sensor is a bit excessive.
That said, the A7c will deliver stunning images in any light and you can use it for more than just eBay listings work.
Images from this camera can be used to spruce up your website or storefront, and you can of course take it with you for travel shots as well as real estate photography.
The sensor is backed by a 693-point AF system with face and eye-tracking features.
It will never miss a shot and will smoothly track subjects even when shooting video.
With 15 stops of dynamic range, images will look great even when shot against a window at mid-afternoon, or outside on the beach.
Sony Alpha 7C Sample Images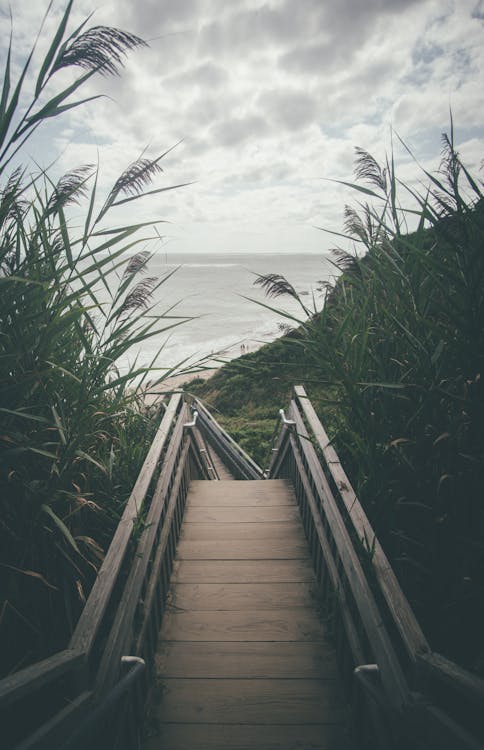 Video Capabilities
The camera shoots 4K 30fps video with 4:2:0 sampling internally.
This is at 100Mbps in XAVC S, and profiles like S-Log2 and HLG are supported for greater editing flexibility.
All video can be stabilised via the 5-axis image stabiliser that's built into the camera.
There are no recording limits for video, and if you use an external recorder like an Atomos Ninja V, you'll be able to record videos at 4:2:2 10-bit sampling over HDMI.
While eBay will not host a video on the site, you can use the A7c to create stunning videos for Youtube or some other platform, further enhancing your eBay listing.
Design and Features
The A7c is one of the smallest and lightest full-frame cameras around.
While EVF quality is sacrificed, you get a 920k-dot 3-inch LCD that is fully articulated.
Sony's larger NP-FZ100 battery is also included, delivering nearly 700 shots on a single charge.
The camera supports SDXC cards rated to UHS-II, and you also get USB-C, HDMI D, and dual 3.5mm audio jacks.
The camera full supports WiFi as well as tethered shooting over WiFi or USB. These are useful when shooting products in bulk.
This lightweight body comes in at a mere 1.1lb and supports Sony's E mount.
Sadly, there is no built-in flash, which would have been of some benefit for product photography.
Conclusion
The A7c is a hybrid full-frame camera that shoots great stills and spectacular video.
If your work involves more than just product photography for eBay listings, this is a great camera to have.
If you're just shooting for eBay, you might want to look at a cheaper camera like the Canon EOS RP, or even Sony's ZV-1.
Pros
Small and light
Great battery life
Articulating LCD
Support for tethered shooting
Excellent ISO performance
One of the most underrated cameras you can pick up in 2023 is the Fujifilm X-T3.
It's an APS-C mirrorless camera with one of the sharpest sensors ever made, and perfect for enhancing those eBay listings.
Photography Features
The X-Trans IV sensor in the X-T4 doesn't use a Bayer array color filter.
This can create issues when working with RAW in certain, unoptimised image editing programs, but the upside is moire-free, stunningly sharp images which is what you need for your eBay listing.
That sensor is rated at 26MP, and coupled with Fuji's X-Processor 4 engine, can shoot at a ridiculous 30fps with a 1.25x crop when using the electronic shutter.
That's more than enough speed and resolution for product photography.
The 400+ PDAF points focus nearly instantly (0.02 seconds) and can track objects.
Fuji's fast, brilliant exposure metering also means that subjects are perfectly exposed all the time.
Fujifilm X-T3 Sample Images
Video Capabilities
Video is where the X-T3 truly shines.
It's missing IBIS, but it's one of a handful of cameras that can shoot DCI 4K 60fps video, and even 240fps slo-mo at FHD.
Oh, and all this can be recorded at 10-bit 4:2:0 sampling and 400 Mbps internally.
As we've said before, videos can enhance the quality and visibility of your eBay listing, and if that's your aim, you just can't go wrong with the X-T3.
Design and Features
The X-T3 is designed to look like an old-school film camera.
This is great from an aesthetic standpoint, but when it comes to ergonomics, you might want to invest in a third-party grip.
While it is a small camera weighing 1.18lb, the X-T3 comes packed with pro features.
These include dual SDXC card slots, USB-C, HDMI D, and a 3.5mm mic jack.
The camera also supports USB-C PC chargers and an audio out via USB-C and a 3.5mm adapter.
For framing your shots, you get a 3.4-million dot viewfinder and an articulating LCD.
The one complaint is that Fuji still uses the NP-W126S batteries that are only rated for 390 shots.
Thankfully, battery grips are easily available.
Conclusion
The X-T3 is a photographer's dream camera.
It has a few quirks that'll take a bit of getting used to, but if you're looking for an exceptional hybrid camera that excels at video, few cameras can compete.
Pros
One of the sharpest images sensors ever made
10-bit 400Mbps DCI 4K video
30fps burst mode
Gorgeous EVF
Dual SD card slots
3. Best Full Frame Mirrorless: Canon EOS RP
It's hard to believe that Canon sells this camera for as little as it does.
Featuring a spectacular full-frame sensor, superb AF and a lightweight body, it's hard to fault the Canon EOS RP in any department.
Photography Features
When it comes to image quality, the EOS RP stands with the best.
The 26.2MP CMOS sensor is superb, and it's paired with Canon's best-in-class Dual Pixel AF system, DIGIC 8 image processor, and an evaluative metering system that simply nails exposure every time.
The full-frame sensor will deliver gorgeous bokeh for your eBay product photos, and the rest of the hardware will enhance your shot in any setting.
Canon EOS RP Sample Images
Video Capabilities
The EOS RP is a superb FHD video camera but sub-par when it comes to 4K.
At 4K, the camera forces a massive crop and only uses a slower, unreliable CDAF mode for focusing.
4K quality is good, however, and if you're shooting product videos you shouldn't have any trouble.
4K is recorded at a maximum of 30fps and FHD at 60.
Both record internally at a 4:2:0 8-bit sampling.
Design and Features
The body is compact and lightweight, but the design is ergonomic and functional.
You get all the buttons and dials you could ever need, native support for Canon's RF mount, and support for EF and EF-S mounts via an adapter.
There's a 1 million dot fully articulating LCD, a relatively small 0.39-inch viewfinder, USB-C, WiFi, Bluetooth, HDMI C, a stereo mini jack, and an E3 terminal.
Battery life from the included LP-E17 is a very poor 250 shots.
A small price to pay for the size of the RP.
Conclusion
While other hybrid cameras tend to focus on video, the RP is a photographer's camera first.
It's also dirt cheap for the quality on offer, and if your focus is product photography for eBay, you'll be a fool to pass up on the RP.
Pros
One of the cheapest full-frame cameras
Dual Pixel AF
Compact and lightweight body
Image quality
FHD video performance
Cons
Poor battery life
4K doesn't use the whole sensor
4. Best Point & Shoot: Sony ZV-1
Interchangeable Lens cameras like the Sony A7c and Canon EOS RP require a significant investment to extract the most out of them.
If you need something simpler that doesn't compromise on image quality, the Sony ZV-1 is worth considering.
Photography Features
Point and shoot cameras tend to use tiny 1/2.3-inch sensors.
These are much larger than the sensors you'll find on a smartphone, but piddly in comparison to APS-C cameras.
With the ZV-1, Sony's opted for a more comfortable middle ground, i.e. a 1-inch sensor.
This BSI CMOS sensor has a resolution of 20.1MP and can shoot continuously at 24fps.
It's sharp and is paired with a bright F1.8-2.8 lens with a 24-70mm equivalent zoom.
This is great for product photography as well as outdoors shooting.
The zoom is particularly useful for macro shots of your product (close ups.)
For shooting outdoors or for using the maximum aperture under bright light, Sony even has even added an ND filter.
Better yet, the instantaneous AF with tracking includes a product focus mode which ensures that your subject is always in focus.
Sony ZV-1 Sample Images
Video Capabilities
Primarily designed as a vlogging camera, the ZV-1 boasts of some great video features.
This includes a 4K 30fps video mode that uses the full sensor, excellent stereo mics for picking up clean audio, and a fully articulated LCD screen for shooting in any orientation.
Various Log modes include S-Log and HLG are also supported but be warned that low-light performance isn't that great regardless of whether you're shooting log or not.
This is a small sensor, after all.
For eBay videography, however, this is not a factor and you shouldn't be concerned.
Design and Features
At 0.65lb, the ZV-1 is incredibly light.
The small body lacks an EVF or any form of IBIS, but there is a gyroscope and accelerometer that records motion data for stabilisation in post.
Data is stored on an SDXC card.
The fully articulated LCD boasts of 921,600 dots and is very clear.
There is no built-in flash, but you get a hot-shoe mount and support for Sony's new digital microphones.
So, in case you need to record some music videos, this camera has you covered!
HDMI, USB-C, and a 3.5mm mic jack round out the features.
This is a small camera so battery life is an understandably poor 260 shots.
There are no battery grips for this form factor, but you can easily attach a USB PD power bank to keep the device charged during long shoots.
Conclusion
The ZV-1 isn't cheap. In fact, it's priced in the same range of Sony's mid-range APS-C ILCE cameras like the A6400.
Still, the ZV-1 is one of the only cameras of its kind and you're unlikely to get a point-n-shoot with more features or better image quality.
If it's simplicity you seek, and quality, get the ZV-1.
Pros
Dedicated AF mode for product shots
Built-in ND filter
Digital microphone support
Articulated LCD
Fast lens for the form factor
Cons
Expensive
Poor battery life
5. Best DSLR for eBay Photos: Nikon D5300
If it's only image quality you seek, you might want to consider an old-school DSLR like the Nikon D5300.
It's an older design, and cheap by mirrorless standards, but you still get excellent image quality and good, fast AF performance.
Photography Features
The 24.2MP DX format CMOS sensor in the D5300 is an excellent choice even in 2023.
It has a higher resolution than Nikon's flagship D4, and shoots at a 5fps burst when needed.
AF points are limited to 39 and they only focus down to -1 EV, but you're shooting products and don't need low-light performance or a tonne of AF points capable of tracking moving subjects.
The D5300 has more than what you'd need for eBay shots.
Nikon D5300 Sample Images
Video Capabilities
The FHD 60fps video mode is not bad, actually, especially when paired with a fast, good quality lens.
If you're just simple shooting product videos to pad up your eBay listing, FHD is a good resolution to work with, especially because it's much easier to edit than the high bit-rate 4K that fancier cameras shoot.
Design and Features
The D5300 is small and light for a DSLR, but still large when compared to modern mirrorless cameras.
You have the DSLR mirror mechanism to thank for that.
On the plus side though, you get a comfortable, ergonomic grip that will keep your shots stable and you from getting fatigued on long shoots.
There's a fully articulated LCD for framing, as well as a 95% optical viewfinder with a 0.82x magnification when using a 50mm lens.
The vertical travel focal-plane shutter is nearly silent and can shoot as fast as 1/4000s.
Ports include HDMI C, micro USB, and a 3.5mm mic jack. An EN-EL14a battery provides power and allows the camera to click 600 shots before dying.
Conclusion
The D5300 is an older camera but it has a fantastic sensor and all the power-user features that one would expect from a DSLR.
It's a great, inexpensive camera for taking beautiful product shots for eBay.
Pros
Excellent image sensor
Superb ergonomics
Light for a DSLR
RGB evaluative metering system
Built-in fill flash
Cons
No 4K support
Limited AF capabilities
If you need a cheap point & shoot camera that clicks excellent pictures for your eBay listings, the Lumix DC-ZS70K is a great option.
Think of it as the LX10's long-zoom counterpart, it boasts of most of the same features, a much longer lens, and the same IS and shooting modes.
Photography Features
While the LX10 is paired with a fast 24-70mm equivalent lens, the ZS70K is paired with a slow 24-720mm lens that delivers about 30x optical zoom.
The sensor is a lot smaller, though, only coming in at 1/2.3 inches to the LX10's 1-inch sensor.
You still get 20MP resolution and 5-axis stabilisation, along with the benefits of having a long zoom for product as well as travel photography.
Compared to cameras with larger sensors, you lose out on bokeh and low-light performance.
Given the price and considering the subjects you'll be shooting, that's a fair trade.
Additionally, features like AI-based background and focus-stacking should make your job as a product photography easier, adding some spice to your eBay listings.
Panasonic Lumix DC-ZS70K Sample Images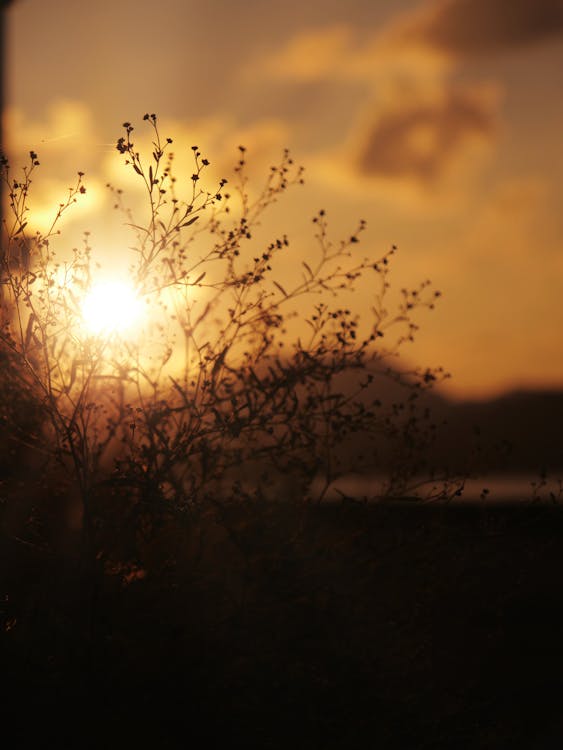 Video Capabilities
The smaller 1/2.3-inch sensor is rated at 20MP and so lets you shoot 4K video at 30fps.
If you're into vlogging, the rear LCD screen can flip up.
With such a small sensor, image quality is certainly not great, but it's good enough for eBay listings.
The lack of an ND filter can be frustrating for outdoor shoots, but the long zoom and IBIS system do offer a great deal more flexibility than the LX10 or ZV-1.
Design and Features
The design of the ZS70K is very similar to that of the LX10. It feature a small, compact, solidly built body with poor ergonomics and a plethora of buttons.
The flip-up LCD is great for vlogs as well as for photographing low objects.
There's a built-in fill flash that's perfect for product photography, and the lens features a zoom ringing for zooming in or out smoothly.
The camera weighs about 0.71oz and the tiny battery gets you about 250 shots before dying.
Battery life is indeed low, but unless you're shooting products at scale, 250 shots should be enough.
Conclusion
The ZS70K is a surprisingly capable compact camera with a great zoom range and support for macro shots.
If you need great images for eBay and don't care about technical image quality, you'll like the ZS70K.
Pros
4K30 video mode
5-axis stabilisation
30x optical zoom
Macro photography mode
Built-in flash
Cons
Poor image quality in low light
AF performance
Looking for a budget-friendly camera with a great flash and excellent macro performance?
Check out the Canon PowerShot SX420 from Canon.
Photography Features
While it only has a 1/2.3-inch 20MP image sensor, the SX420IS does boast of some rather impressive optics.
The focal range goes from 24mm to about 1000mm equivalent, and you even get 2.5 stops of IS when zoomed.
That's roughly 42x of stabilised zoom, and 84x if you factor in digital zoom, and a mind-boggle 164x with a digital teleconverter.
Of course, with such a long zoom, the aperture is quite small and you only get F3.5-6.6 and bokeh does suffer at the wide end.
However, you do get a macro mode and a long zoom, both of which can deliver great bokeh at the long end.
The built-in flash is the most useful feature, however.
It's a relatively large flash for a compact camera, and can sync at speeds up to 1/2000s.
This is great for fill as well as for freezing moving subjects.
Use it judiciously and you'll be guaranteed great photos.
Canon PowerShot SX420 Sample Images
Video Capabilities
The SX420 IS is a much older camera and is only capable of shooting 720p video at 25fps.
This is stabilised video, however, which is some salvation, but we'd recommend you use a smartphone for video rather than this camera.
Design and Features
The design mimics a DSLR, just without the interchangeable lens mount.
The camera is large with a deep grip that is especially useful when taking advantage of the camera's long zoom.
At 230,000 dots, the 3-inch LCD isn't very sharp, but it is enough for framing your shot.
We'd recommend judging your shot on a laptop or computer monitor rather than on the body itself.
Other features include an orientation sensor, WiFi and NFC, GeoTagging via WiFi and a compatible smartphone, a micro USB connector, and an A/V output composite connector.
Battery life is rated at just 195 shots.
Conclusion
A good flash and macro mode are essential for good product photography.
You could spend more and invest in a DSLR and additional lenses and flash units, but if you're on a budget, the SX420s should be able to deliver what you need.
Pros
Optical zoom
Image stabilisation
Powerful flash for a compact camera
164x digital zoom
Macro mode
Cons
Video limited to HD
Tiny sensor
Here is a pocket-friendly point-n-shoot camera with some impressive features for its size.
The Canon PowerShot ELPH180 can't take on the likes of the iPhone 12 or the Samsung Galaxy Note 20, but it can offer far better image quality than your budget phone can.
Photography Features
The 20MP 1/2.3-inch CCD sensor can output some very decent 20MP stills in good lighting.
The sensor is far larger and the lens far superior to what you'd get on any smartphone in the same price range, making it an ideal choice for budget photo shoots.
Premium phones will take the lead in the image quality department, but only because of better smarts and not because of the sensor.
The ELPH180 also boasts of a larger, more powerful flash unit than any phone can manage.
Canon PowerShot ELPH180 Sample Images
Video Capabilities
When it comes to video, stick with your phone.
The 180 is a cheap, entry-level stills camera and just the fact that it can record video is gratifying.
Quality is limited to 720p 25fps and quality will drop dramatically in anything but the best light.
Design and features
This is a small, compact camera that manages to look stylish despite its age.
Buttons and functionality are very limited, but then this is a simple camera to begin with.
On the rear is a 2.7-inch 230,000-dot LCD that's good enough for framing the shot, and there's support for SDXC and Eye-Fi memory cards.
You get a mono camera and audio out, a USB mini B port, and a NB-11L battery that's good for 220 shots.
At 0.28lb, the camera's weight is negligible.
Conclusion
The ELPH 180 is a camera for those who need a dedicated camera for eBay product photography and have a tight budget.
It's better than an entry-level or mid-range smartphone for sure but only works at its best in a good light.
Pros
Weight is negligible
20MP stills
Digital IS
Decent flash output
Good value
If you simply must have the cheapest camera possible that can out shoot your budget smartphone, there really is only one option and that's the Sony (DSCW800).
This tiny ultra-compact camera packs in some nifty features and a great flash; perfect for those low-budget eBay shoots.
Photography Features
Sony calls the sensor on the W800 a Super HAD sensor.
Whatever the jargon, it's a 20.1MP CCD with impressive performance in good light.
Its ISO range goes from 100-3200, but you're best sticking with ISO400 or below for product photography.
This sensor is paired with a 26-130mm equivalent lens, or 5x optical zoom, which can be pushed to 10x digital zoom if the need arises.
The lens isn't fast, but it's aperture is small enough that your subject will be in focus in just about any circumstances.
There's also SteadyShot Digital IS in case you need to shoot handheld.
Sony DSCW800 Sample Images
Video Capabilities
As with all budget cameras, video quality isn't great and is an acceptable 720p at 25fps.
Just remember that this is a stills camera and not meant for video.
The camera can shoot HD video at 25fps, but as with most ultra-compact cameras, we'd recommend you avoid it since your smartphone will do a better job.
Design and Features
The W800 is sleek and surprisingly stylish for such an old, budget point-n-shoot camera.
The few buttons that are present are enough to fully control the camera, and there's a 2.7-inch 230,000-dot LCD for framing shots.
The battery is tiny and can only manage about 200 shots, but conveniently, it can be charged via micro-USB while within the camera body.
This tiny plastic body weighs a mere 0.28 lbs.
Conclusion
For those on the tightest of budgets, the W800 will do the job
It has a decent sized flash and a good image sensor, both of which will deliver cleaner, sharper images than a budget smartphone can.
The W800 is a cheap camera, but don't underestimate its capabilities.
Pros
Dirt cheap
Small and compact
Good replacement for budget phone camera
Digital IS
5x optical zoom
Cons
Low-quality LCD
Poor video performance
Frequently Asked Questions
Can't I just use my phone for product shots?
Smartphones have tiny sensors and an even smaller flash.
Tricks like image stacking can help improve quality, but unless you're packing a premium phone, even a cheap compact camera will beat it in image quality.
How important is lighting and flash?
Lighting is all-important for product photography.
If you're on a limited budget and shooting indoors, it can sometimes make more sense to buy a cheaper camera and buy adjustable lights or more powerful flash units.
Do I need a long zoom for eBay photos?
Usually, yes.
Long zooms tend to have good macro performance, and secondly, a long zoom with a fast aperture will give you great bokeh and excellent isolation from the background.
Should I get a tripod?
If you have a good lighting setup or a powerful camera, you don't need a tripod.
On a budget-friendly camera, however, a longer shutter courtesy of a tripod will vastly improve your product shots.
Verdict
A picture might be worth a thousand words to some, but on eBay, it could be worth a thousand sales (or dollars, depending on what you're selling).
If you sell regularly on eBay or maybe operate a storefront, it's worth investing in a good camera to improve the quality of your listing and sell more items.
Here are our recommendations:
If you're only interested in photos, pick up a Canon EOS RP.
If you want image quality alongside videos, you might want to consider spending more for the Sony Alpha 7C.
They both take spectacular stills, but the more expensive A7c takes better video.
If you're looking for a more reasonably priced alternative, do consider the Sony ZV-1, or, if budget permits, the Fujifilm X-T3.
For those on a tighter budget, the Sony (DSCW800) is an excellent option.
So what are you waiting for?
Pick up one of these cameras, go polish up those eBay listings, and make some good money while you're at it!