Camera gear can be very intimidating for someone who's just started experimenting with wildlife photography.
Ridiculously expensive tele lenses and equally expensive cameras appear to be the norm, but as you'll see from this list, they're not necessary.
Point and Shoot cameras might seem like an odd choice for wildlife photography, but if you know what you're looking for, they're quite capable.
The challenge, of course, lies in identifying a wildlife photography camera that suits your needs.
Choosing the best wildlife photography camera isn't easy.
As an experienced photographer myself, however, I've attempted to simplify the decision for you by breaking down each system's features and explaining what you should be looking for.
Best Point and Shoot Cameras for Wildlife Photography in (2023)
This list comprises some of the most effective wildlife photography point and shoot cameras that money can buy.
The options here have been selected for the quality of their images, the reach of their lenses, and for useful features like IBIS and burst rate.
Let us dig into the reviews of the best point and shoot cameras with zoom.
My top pick for the wildlife point and shoot camera would be the Sony RX100 VII.
It's a compact body with features borrowed straight from the flagship A9.
The body is well built and sturdy, but the limited room at the back does limit the usability of the buttons.
Why is it suited for Wildlife Photography?
Featuring a pop-up OLED EVF and, more importantly, a 24-200mm equivalent lens, the RX 100 VII packs quite a punch.
The 1″ stacked CMOS sensor here is perfect for wildlife photography as it's capable of a blistering 90 FPS burst when needed, and a more sustainable 20 FPS with no blackout.
Coupled with 4 stops of OIS and an industry-leading system, you're unlikely to miss a shot.
Note that the small aperture can limit performance in low light, but images in any other light are exceptional.
Sony RX100 VII Sample Images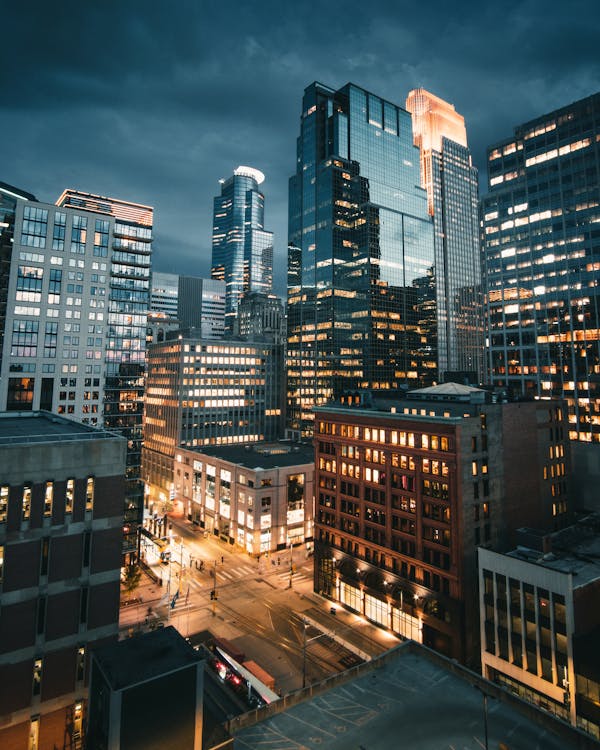 Features and Video
This is essentially the best superzoom camera for wildlife photography that can also record video in a pinch.
The highest quality video you can get is 4K 30p @ 100 Mbps, but bear in mind that the small body doesn't dissipate heat very well and can overheat quickly.
Battery Life
At a CIPA-rated 260 shots, the battery life on the RX100 VII is not too bad given its size.
It goes without saying that you'll need to carry several spares on long shoots.
Thankfully, USB charging is also supported.
Should you buy this camera?
The RX100 VII is one of the top-rated cameras for bird watching and wildlife photography.
Its blisteringly quick AF coupled with a long zoom and reliable IBIS are perfect for wildlife shots, and video isn't too bad either.
Pros
Industry-leading AF performance
4-stop IBIS
Blackout-free 20 fps burst mode
4K 30 video
Pop-up EVF
Cons
No mic mount
Overheats quickly in video mode
The LX100 II is a relatively large point-n-shoot camera, but Panasonic Lumix LX100 II does pack in a larger than the expected sensor in that body.
With dedicated dials for exposure and shutter speed, it is ergonomic to use and set up, however, the fixed LCD can limit flexibility.
Why is it suited for Wildlife Photography?
The LX100 II features an excellent 24-75mm F1.4-2.8 zoom lens.
This is a fast lens that's paired with a capable 17MP micro four-thirds sensor and can deliver great images in low-light.
I'd have preferred a longer zoom, but with 75mm, it's still a good wildlife camera for getting close to larger animals.
For AF, you'll need to rely on Panasonic's contrast-based DFD system.
It does a good job in single-shot mode but can struggle when tracking subjects.
Panasonic Lumix LX100 II Sample Images
Features and Video
It's capable of shooting 4K 30 FPS video at 100 Mbps, but only in a 1.34x crop mode.
On the one hand, this crop reduces image quality and limits framing options, but on the other, it extends your optical zoom to 100mm, which helps when capturing distant subjects.
Battery Life
At 340 shots, battery life from the included DMW-BLE9 battery is surprisingly good.
It also charges via USB.
Since I tend to shoot hundreds of photos per day, I'd want to carry a spare battery or two, but if you're a more conservative shooter, a single battery will do.
Should you buy this camera?
The limited zoom range makes this a less ideal for shooting birds or small animals, but for larger creatures, that large sensor and fast lens are perfect.
I'd avoid this one for video work, but for stills, especially if you want high-quality JPEGs, this is the camera to get.
Pros
Excellent image quality
DFD AF is great in single-shot mode
Fast lens
Low-light performance
Large sensor in a compact body
Cons
EVF performance
DFD AF struggles in video mode
This Canon compact camera is built well and feels like a premium offering.
It has a 1-million dot LCD that tilts up and down but is sadly lacking an EVF.
The overall design is nice as Powershot G7X Mark III has a small, extended grip and handles well.
Why is it suited for Wildlife Photography?
The 24-100mm equivalent lens that Canon is using isn't the sharpest I've used, but with an F1.8-2.8 aperture, it is indeed among the fastest ones.
The 20MP 1″ BSI-CMOS sensor has a low noise floor and, paired with that fast lens, can deliver great images in low light.
You get an 8.3 FPS burst mode with AF for tracking moving subjects and a 30-FPS mode for when you don't need to track.
IBIS ensures that shaky hands don't ruin a shot.
Canon Powershot G7X Mark III Sample Images
Features and Video
The feature list for this system is interesting.
It gets a 5Gbps USB-C port, a UHD-I card slot for data, and micro-HDMI for output.
You can also stream live to Youtube if you feel like it.
What makes it a good camera for wildlife photography is its video capabilities.
It has a built-in 3-stop ND filter and can shoot vertically.
There is a 10-minute limit, but that's not an issue for quick shots.
The AF does tend to hunt, however, so be sure to use MF when necessary.
Battery Life
Battery life is on the low side for a premium compact point and shoot camera. 235 shots are only enough for a short shooting session with friends and nothing more.
The battery does charge via USB-C, but, unfortunately, only vai USB-PD-rated chargers and power banks.
Should you buy this camera?
The G7X Mark III is an excellent enthusiast camera with a good zoom lens and excellent image quality.
Its USP, however, is its streaming capabilities.
This is a camera for vloggers and influencers more than wildlife photographers, but that doesn't mean it can't be used for such a role.
Pros
Good zoom lens
Large apertures help in low light
30 FPS burst mode
5 Gbps USB-C for data transfer
3-stop ND filter
Cons
Lens sharpness
Battery life
4. Best Compact Point and Shoot Camera: Sony RX100 IV
The RX100 IV is an excellent choice if you're looking for a body that you can slip into your pocket.
Sony RX100 IV is small and very compact, but that does impact ergonomics by limiting grip options and button layout.
As for the rest, the body is well built, but there's no weather sealing.
You get a flip-up LCD and an excellent pop-up with 0.59x coverage and 2.4 million dots.
Why is it suited for Wildlife Photography?
Despite releasing in 2015, the 20MP stacked CMOS sensor Sony's using here is still very capable and delivers some of the most pleasing images you can get from a point-n-shoot camera.
The lens is a fast 24-70mm equivalent zoom with an f1.8-28 aperture.
You get OIS, a surprisingly effective 25-point CDAF system, and a 16 FPS burst mode.
The zoom might be limiting for serious wildlife photography but is still excellent for a tiny Point & Shoot camera.
Sony RX100 IV Sample Images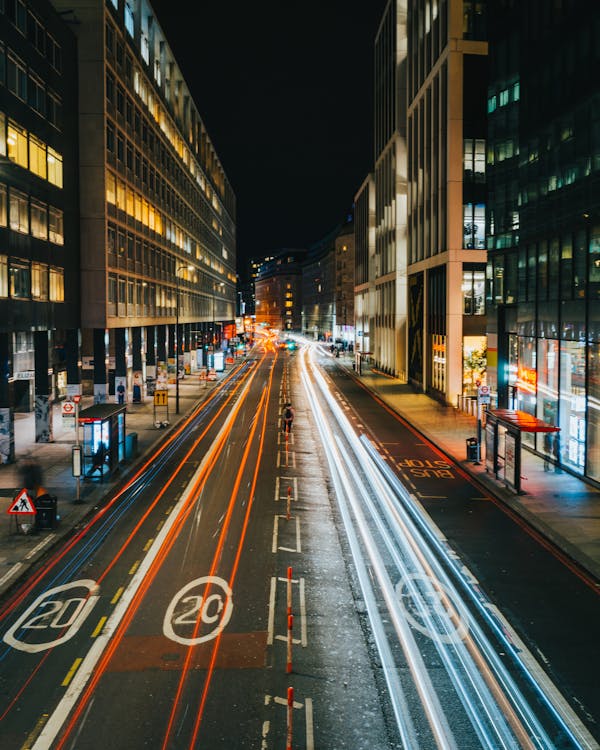 Features and Video
Video performance is suitably impressive.
It can shoot sharp 4K 30 video with a full pixel readout, and even includes a super-slow 960 FPS mode for when you want to freeze time.
Couple that with a built-in ND, and you know you have a very capable pocket video camera in your hands.
Battery Life
The NP-BX1 battery does its best, but this is a tiny little system, and that best only translates to 280 shots.
USB charging is supported, but I wouldn't recommend leaving home without at least a couple of spare batteries in your pocket.
Should you buy this camera?
The RX100 VII is a wildlife camera for someone who enjoys photography but doesn't want the hassle of a complicated kit or large body.
It's an old system, but still capable.
It saves on bulk as well as cost.
Pros
Impressive image quality for its age
Excellent AF system
Superb EVF
Little to no rolling shutter
960 FPS video
While it may look like a traditional DSLR, the FZ300 is less bulky than one.
The large body does have its advantages, though, including a deep, comfortable grip and an ergonomic button layout.
That grip is needed to support the weight of the long lens that Panasonic LUMIX FZ300 incorporates.
Oh, and the body is completely weather sealed.
Why is it suited for Wildlife Photography?
This is a 1/2.3″ sensor system, so images are only 12MP.
That said, you get excellent performance from the sensor, including a 12 FPS 12MP burst and an unlimited 8MP burst at 30 FPS.
Coupled with a 5-axis IBIS and a monster 600mm max equivalent focal length, you're going to get shots you'd have never dreamed of from a point-n-shoot system.
The constant F2.8 aperture is a bonus, especially if you shoot in low light.
Panasonic LUMIX FZ300 Sample Images
Features and Video
The video features of the FZ300 are quite good overall.
You get 4K 30 FPS footage with no overheating and the option to extract 8MP stills from the video.
There's a mic input for recording audio, and you can view the output via mini HDMI.
Battery Life
Given its size, battery life is quite good at 380 shots.
This can drop if you stick to using the EVF but should otherwise be enough for a full day of shooting.
You will want a battery pack for longer trips or if you intend to shoot a lot of videos.
Should you buy this camera?
If you want the performance of a DSLR camera without the hassle of maintaining it, you should consider the FZ300.
I feel that the resolution and sensor size could have been better.
However, with 600mm of zoom and an excellent IBIS system, this is the best point and shoot camera for birding.
Pros
Excellent value
DSLR-style ergonomics
Unlimited 30 FPS burst
5-axis IBIS
600mm equivalent zoom
Cons
Image resolution
ISO performance
Are you low on budget or just starting with wildlife photography?
Canon PowerShot SX540 is the best beginner wildlife camera to start your journey.
Once your skill levels are improved, you can always upgrade to a better setup.
The SX540 is a compact superzoom from Canon from several years ago.
I Canon PowerShot SX540 HS's large, ergonomic body houses a massive 1200mm equivalent lens that will let you snipe the eye of a gazelle from a mile away.
The SX540 lacks an EVF but does include a fixed, 3″ LCD.
There is no weather sealing either, but given the price this camera is going for, I'm not one to complain.
Why is it suited for Wildlife Photography?
The sensor here is a 1/2.3″ CMOS unit with an excellent, 20MP resolution.
This should give you enough resolution to crop your image as needed.
Paired with it is a 24-1200mm equivalent lens, but it does have a rather slow F3.4-6.5 aperture.
A CDAF system takes care of focusing, and the best burst you can expect at 20MP is 5.9 FPS.
I'd have preferred a higher rate, but again, this is a budget camera, and 5.9 FPS is acceptable for the price.
Canon PowerShot SX540 HS Sample Images
Features and Video
Video features aren't fantastic compared to other modern cameras that are good for wildlife photography because you're limited to 30 FPS at 1080p.
Still, capturing screen-filling images of animals from a tremendous distance at 1080p is way better than capturing a tiny dot at 4K.
Battery Life
This is an old body, and as such, its processor is relatively inefficient.
Battery life from the bundled NB-6LH battery is relatively poor at 205 shots, and there's no way you're getting through a shoot without a handful of batteries to spare.
Should you buy this camera?
This is the best cheap point and shoot camera to use for wildlife photography.
It offers a ridiculously long tele lens at a bargain but makes compromises on almost every other front.
Given that you're not likely to get such a long zoom at any price, it's worth picking up.
Pros
Good value
1200mm equivalent zoom
20MP sensor
Excellent ergonomics
Cons
Slow burst rate
Video features
Buying Guide for Wildlife Photography Camera
Since you're looking for the best point and shoot camera for wildlife photography, it's most important that you find a system with a great telephoto lens.
This is for two reasons: First, you can get close-up shots of tiny creatures in their element, and second, you can take photos without disturbing the creatures and ruining that precious moment.
Professional photographers will, of course, spend a ton of money on the most expensive systems and tele primes, but you have no reason to splurge the way they do.
For most users, a budget of around $1000 is a good place to start, though you can get decent cameras for half that if you don't want to spend so much.
Camera Features
Since we're talking point and shoots, you need to first look at the focal length. At a minimum, you need a 200mm focal length, but something nearer 400-600mm would be preferable.
Next up, check for image stabilization (IBIS).
Unless you're shooting on a tripod, which is unlikely given that you're using a PnS camera, you're going to be shooting handheld, which means that your shot will be shaky.
You need to look for optical image stabilization (OIS) and not digital, as OIS will give you the best quality.
An additional feature that will help is a good burst rate.
Animals tend to move around a lot, and it will be difficult to perfectly time a single frame.
With a high burst rate and deep buffer, you won't miss that critical moment.
Look for around 8-10 FPS to start with and a buffer of around 40 frames.
Sensor size and resolution are not very relevant, so don't worry about those.
As long as you're not buying a digital camera for wildlife photography, you'll have at least 12MP to play with and a 1/2.3″ or 1″ type sensor, both of which are larger than most smartphone sensors.
Connectivity & Storage
Storage usually happens on SD cards and is not something you need to worry about.
Just make sure you're buying cards in the speed range and capacity that the manufacturer recommends.
High-capacity cards may not work on some older systems, and low-speed cards might not give you the performance you expect.
Design & Build
You are aiming for the best Point and Shoot for wildlife photography, I'd recommend getting the largest body you're comfortable carrying.
Heavier systems are more stable, and larger bodies are easier to hold.
If you're set on a tiny body, make sure it has good IBIS.
If you can, try and get a camera with some amount of weather-sealing.
Battery Life
Point & Shoots have tiny batteries and, thus, poor battery life.
This is something that just can't be helped, and you'll have to live with.
The only thing I would recommend is that you pick up spare batteries at the time of purchase.
USB charging support is a bonus.
Frequently Asked Questions
Can we do wildlife photography using a point and shoot camera?
Of course!
Professional photographers use expensive cameras because they need the very best technical image quality they can get.
For amateurs and enthusiasts, a point-n-shoot is enough.
What optical zoom is good for wildlife photography?
I'd recommend something in the 600mm equivalent range if you're shooting smaller creatures and 200+ for larger ones.
What features must I look for in a camera for shooting wildlife?
You need to look for a good telephoto lens, image stabilization, and a fast burst rate so you can capture movement.
Should I go for a DSLR or superzoom Point & Shoot for wildlife photography?
If you're on a tight budget, a superzoom point and shoot camera will get the job done.
However, if you don't mind investing in lenses, a DSLR is better on every front.
Verdict
My top pick for the best wildlife photography camera has to be the Sony RX100 VII.
It doesn't boast of the longest zoom in this list, but it has enough and easily offers the best image quality and performance of any device here.
If you don't mind sacrificing some zoom range, I'd recommend the Panasonic Lumix LX100 II for its excellent sensor and superb low-light performance.
Lastly, if you're looking for a superzoom point and shoot camera, opt for the Canon PowerShot SX540 HS.
Its 1200mm equivalent focal length is unmatched, and 20MP resolution is plenty for birding and wildlife photography.
I hope the recommendations in this list ease your frustrations with camera selection and allow you to embark on a rewarding wildlife photography journey.
Do let me know what you picked, and share some of your photographs if you can.
Suggested Read: Best Cameras for Filming Hunts