Are you looking to take your first step into the world of pet photography? If yes, there are several gotchas that'll catch you off-guard.
I mean, not all cameras can track animals, for example, and rolling shutter is a big issue when tracking your furry friends.
With so many options from various brands, finding a good camera for pet photography isn't the problem.
But how do you identify the features you need? And how do you find good value for your budget?
Should you emphasize an expensive mirrorless body or the lenses?
It's questions like these I'm here to answer.
As someone who loves shooting pets and with years of experience reviewing cameras, I'm here to make your decision easier.
I've shortlisted highly-suitable pet photography cameras and explained why each had been chosen.
7 Best Cameras for Pet Photography in (2023)
The products featured here have been chosen for their exceptional autofocus systems and versatility.
Some of them are on the more expensive side, but they're the best in the business and worth splurging on.
That said, let's find out the best camera for animal photography.
1. Best for Professional Pet Photographers: Nikon Z7
The Z7 from Nikon is a first-gen mirrorless camera with a sensor lifted straight from the DSLR lineup.
The Nikon Z7 also happens to be the first of the Z-mount bodies.
And for a first-gen device, it is pretty impressive.
However, you will be losing out on certain cutting-edge features compared to the competition.
Why is it Suited for Pet Photography?
The two things that make Nikon Z7 the best pet photography camera are its high-resolution sensor (45.7MP) and excellent video capabilities.
The resolution is particularly useful when shooting furry animals as you'll have a lot more detail to play around with.
When it comes to video, you get good tracking capabilities and even a Super35 4K mode that works great for pets because of reduced rolling shutter and a sharper image.
Nikon's DSLRs do have better AF, however.
Sensor & Capabilities
The 45.7MP BSI-CMOS sensor in here has been lifted, largely unchanged, directly from Nikon's flagship D850 DSLR body.
This gives it incredible low-light performance and excellent AF speed.
You get 5 stops of IBIS, and 493 PDAF points to choose from.
The device also shoots a 9 FPS burst (with the EVF blacked out) and a 5.5 FPS burst with live feedback.
I'd recommend sticking with 5.5 unless you've got really zippy animals.
Nikon Z7 Sample Images
Video Capabilities
Video features are quite good for a first-gen body.
Internally, it records 8-bit H.264 footage at 4K 30 FPS, but it does output 10-bit N-Log with 4:2:2 chrome sub-sampling over HDMI.
This gives you the flexibility of shooting high-quality, easy to share footage from the camera directly, or higher quality, grading-friendly format for more professional pet videography work.
You also get two options for a 4K video: a full-width 4K mode and a cropped Super35 mode.
The latter is sharper because it's oversampled and also has a less rolling shutter.
Connectivity & Lens Compatibility
Connectivity is quite good as you get a 5Gbps USB-C port, mini HDMI, and dual 3.5mm jacks for audio recording and monitoring.
802.11ac Wi-Fi is nice to have, especially with Nikon's SnapBridge feature that makes sharing images a breeze.
Data is stored on an XQD card.
This is the first of Nikon's bodies to use the modern Z-mount, giving you a limited selection of high-quality glass to choose from.
Z-mount has been specifically designed for mirrorless bodies, getting you sharper, faster lens designs.
Design & Build
The Z7's body is surprisingly small and light for a full-frame system.
It's also quite rugged and weather-sealed so that you can take it out in the woods or to the beach with your pets.
You'll find plenty of buttons but few dials, but it's a layout that should be largely familiar to Nikon shooters.
At the rear is a 3.2" tilting LCD with 2.1million dots, and you'll find a large, high-res 3.7 MDOT OLED EVF, not to mention a top-plate OLED panel for settings.
Battery Life & Charging
Battery life is a sub-par 330 per CIPA.
The EN-EL15B battery is quite capable, but this first-gen full-frame mirrorless isn't as efficient as newer designs.
Still, you're getting it for a lower price, and you can spend some of the savings on spare batteries.
It does support USB charging.
Should you buy it?
Overall, Nikon Z7 is arguably the best camera for pet photography a professional can get.
If you're looking for a good deal on a capable mirrorless, this is it.
It features a modern lens mount and great sensor but struggles a bit with AF tracking and speed compared to the competition.
Pros
Excellent sensor
Decent AF
High ISO performance
10-bit video output
Cons
Battery life
AF tracking performance
2. Best Stills Camera for Animal Photos: Canon EOS R6
If money is no object, Canon EOS R6 is the best camera to buy for pet photography.
The 20MP resolution might seem low compared to other full-frame options, but it makes up for it with sheer image quality and cutting-edge video features.
Why is it Suited for Pet Photography?
First, this is among the few options that can focus and track animal eyes, and that too in stills and video.
Canon's fabled Dual Pixel AF is also present here, and its incredible speed needs to be experienced to be believed.
Second, Canon color science is still second to none.
This is a system that generates rich color with great dynamic range and sharpness.
You'll rarely need to shoot RAW or waste time editing images.
Sensor & Capabilities
The R6 uses a 20MP Dual Pixel CMOS sensor paired with Canon's latest Digic X image processor.
This allows the body to shoot 20MP images at up to 20 FPS! Regardless of how active your pets are, you will get that shot.
The DPAF system is fast and very accurate, focusing on animal eyes instantly and tracking them as they move across the frame.
You just can't go wrong with this device.
Canon EOS R6 Sample Images
Video Capabilities
The video features of this device are equally impressive.
The R6 is one of the very few cameras that can shoot 10-bit 4:2:2 files internally, and that too at 4K 60 FPS using nearly the entire width of that full-frame sensor. Most systems crop in and only shoot 8-bit files.
Overheating is a matter of concern, however, as the device cannot shoot for more than 40 minutes at a stretch without needing an extended break to allow the hardware to cool down.
Connectivity & Lens Compatibility
Since this is a new device, you're getting the fastest connectivity features there are.
This includes dual UHS-II class SD card slots, USB-C rated at 10Gbps, mic in and audio out ports, micro HDMI with 10-bit output, and 802.11n Wi-Fi with Bluetooth.
The lens mount is Canon's latest RF system, which, while new and restricted to first-party glass, supports older EF lenses via an adapter and offers some of the fastest lenses you can get.
Design & Build
Canon's camera pedigree comes through in full force in the design of the R6.
It's a large body, one that's incredibly ergonomic and exceedingly comfortable to shoot with.
All the buttons and dials fall naturally under your fingers, and the articulated LCD gives you more flexibility when framing.
Oh, and the body is weather sealed.
Battery Life & Charging
Canon uses an updated version of its venerable LP-E6 batteries here: the LP-E6NH.
It's a more powerful version with USB-PD support but still only manages to offer a slightly better than average 360 shots per charge.
It is compatible with older LP-E6 series batteries.
Should you buy it?
Yes! R6 is the best stills camera for photographing pets.
AF performance is second to none.
Video quality is also amazing and best-in-class, but the overheating problems do put a dampener on the shooting experience.
Pros
Superb ergonomics
Canon color science
DPAF with animal eye AF support
8-stop IBIS
20 FPS burst rate
3. Best with Bird-Eye Auto Focus Mode: Sony A7 IV
Sony's 4th gen full-frame mirrorless system is nothing short of brilliant.
The Sony A7 IV is a significant upgrade over the A7 III it replaces, not just in features but in price as well.
Animal lovers will love its new animal and bird-eye AF focus modes.
Why is it Suited for Pet Photography?
The biggest upgrade over the A7 III is the new AF system.
It's one of the best action photography cameras on the list, courtesy of animal/bird eye AF mode and improved subject tracking.
It will keep your pets in focus under any circumstances.
This AF system also extends to video, which is of much higher quality than previously.
There is a crop if you're shooting at 60 FPS, but there's no record limit or overheating to deal with, unlike Sony's rivals.
Sensor & Capabilities
Sony has upgraded the sensor to a newer 33MP BSI-CMOS unit.
This sensor boasts of Sony's impressive hybrid AF system with real-time tracking and a buffer allowing a 10 FPS burst.
Do note that this burst is in a compressed RAW format at best, and you'll only be able to shoot 6 FPS if you want the full dynamic range of the sensor.
5.5 stops of IBIS round out the feature set.
It's enough for handheld stills but doesn't have the cinematic capabilities that Canon's newer cameras boast of.
Sony A7 IV Sample Images
Video Capabilities
The Sony A7 IV primarily shoots 4K 24p footage using the full-width of the sensor and downsampling from 7K.
There's no record limit, which is great for long shoots.
You can also shoot in 4K 60p, but only if you're using a Super35/APS-C crop.
Connectivity & Lens Compatibility
Sony's connectivity options are the best in the business.
Not only do you get a 10Gbps USB-C port, but also a full-size HDMI port with 10-bit output, dual audio jacks, dual-band Wi-Fi 802.11ac, and Bluetooth.
The lenses used here are of the Sony E-mount variety, which has been open to third-party lens manufacturers for a while.
This gives you among the widest variety of lenses to choose from and for any budget.
Design & Build
The A7 IV's design is an improvement over the A7 III.
It's a rugged body with a deep grip, excellent ergonomics, and weather sealing.
Buttons and dials are comfortably placed, and there's a fully articulated 3" touchscreen to help with framing.
Battery Life & Charging
Battery life is a step down from the A7 III's incredible 700-shot rating, but 580 shots is nothing to scoff at and is nearly twice that of the competition.
You're also shooting on a much higher resolution sensor and with a much more powerful and capable processor.
The battery can be charged via USB-PD compatible chargers.
Should you buy it?
The A7 IV is an exceptional stills and video hybrid camera for watching pets.
While it lacks the speed rivals like the R6, it makes up for it with resolution and an unrestricted video shooting mode.
It's a great option geared slightly more heavily towards pet videographers than photographers.
Pros
Animal eye AF in stills and video
No record limits or overheating
Incredible battery life
Excellent ergonomics
Cons
4K 60p requires a crop
Rolling shutter performance
4. Best Travel Camera for Pet Photography: Sony A7C
Think of the A7C as an upgraded, smaller, and lighter A7 III.
You get the A7 III's excellent sensor and video performance, with much improved AF and no-limit video recording.
All thanks to the new and upgraded processor on the Sony A7C.
Why is it Suited for Pet Photography?
The A7C doesn't have a dedicated animal eye AF mode like some newer camera systems.
Still, it features Sony's excellent real-time AF tracking features that do a comparable job in both stills and video.
Image quality is excellent as well, but pet photographers are going to love the video modes and unlimited 4K24 recording capabilities for when they're shooting long sessions with their pets.
Sensor & Capabilities
Sony has gone with the same 24MP sensor used in their previous systems, but with an upgraded AF system and image processor.
This is a BSI-CMOS sensor that lends itself well to the low-light shooting of pets.
Real-time tracking AF is great, but it's more of a face tracking system when it comes to animals.
You'll need to check critical focus manually and adjust the depth of field to ensure that the eyes are in focus.
Sony A7C Sample Images
Video Capabilities
The A7C shoots excellent 4K 30p video internally and externally, but in both cases, this is limited to 8-bit recording.
This is fine for casual Instagram-friendly pictures, but you might want a 10-bit capable system for professional shoots.
As with the A7 III, there is some rolling shutter to deal with, but the real-time tracking AF and the removal of the 30-minute record limit somewhat make up for this.
Connectivity & Lens Compatibility
Connectivity is excellent.
Sony offers 5 Gbps USB-C, dual 3.5mm jacks for mic in and audio out, and a micro HDMI port that supports 4K output.
Since this is a compact body, you don't get redundant storage.
Wi-Fi is fast and supports 802.11ac dual-band and NFC.
The lens mount is, of course, the Sony E-mount, which opens up access to a vast library of capable first- and third-party lenses.
Design & Build
The A7C is incredibly compact and, at just over 1.1 lb, incredibly light for a full-frame camera.
This impacts ergonomics as it isn't as easy to grip or shoot with for extended periods, but it's unmatched as a full-frame travel companion.
Another trade-off with the size is that the EVF is tiny and not very useful.
The LCD is quite decent, however, and fully articulated.
Battery Life & Charging
Battery life is truly fantastic.
Thanks to that massive NP-FZ100 battery and new, more efficient processor, CIPA rates the battery life at 740 shots.
That's easily twice what you'll get from most modern mirrorless options and guarantees all-day battery life.
When you run out of charge, you can juice up the battery via USB-C if you have a compatible USB-PD power bank.
Should you buy it?
If you're looking for a travel-friendly camera for pet photography, the A7C is the only choice.
The compact design makes some compromises in the interest of space, but what you get in exchange is a lightweight full-frame device that's just as capable as any of its rivals.
Pros
Light and compact
No record limits at 4K
Real-time tracking AF
Unmatched battery life
Cons
Poor ergonomics
Single SD card slot
Let me bring a pro videographer's pet camera of choice.
The Panasonic LUMIX S5 captures excellent stills, to be sure, but the entire system is designed almost entirely around high-quality video production work.
Why is it Suited for Pet Photography?
This is a niche camera meant for advanced users/enthusiasts who are comfortable shooting in a full manual mode.
It's a powerful beast but needs a deft hand to tame it.
It can give you some incredible shots once tamed, however.
The video modes, in particular, are impressive, with the 4K 30p mode offering an oversampled image using the full width of the sensor.
More impressive, however, is the FHD mode that gets you those dreamy, slo-mo shots of your dog's fluttering ears.
Sensor & Capabilities
Coupled with Panasonic's Venus image processing engine, the 24MP CMOS sensor here captures stills that are on par with the best cameras in the business.
The low burst rate of 5.5 FPS with AF-C can be a problem for people with zippy pets, but it shouldn't be a problem for other shooters.
Panasonic LUMIX S5 Sample Images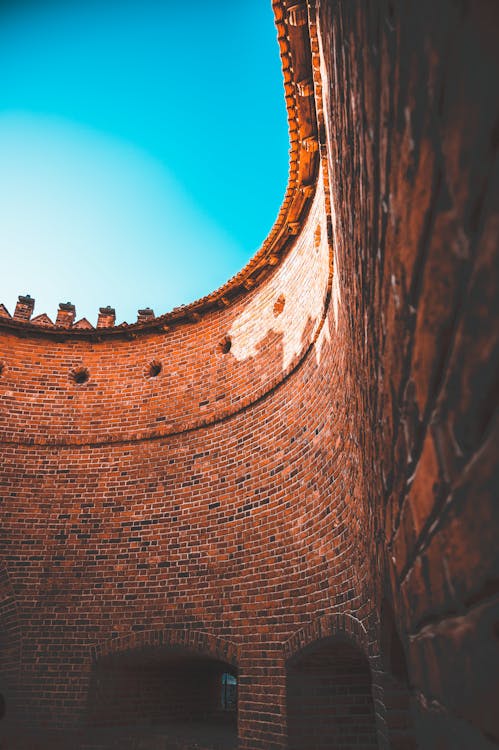 Video Capabilities
Video features are awe-inspiring with the device shooting 10-bit, oversampled 4K footage internally, and 4K 60p video with an APS-C crop.
The one slight niggle here is Panasonic's DFD CDAF system.
DFD is a relatively slow, fluttery AF system that can't be relied on to smoothly track subjects.
You'll need to be comfortable shooting in manual focus to get the most out of this device.
Connectivity & Lens Compatibility
Fast, dual-band 802.11ac Wi-Fi support ensures quick connectivity with your smartphone, and for everything else, you have 5 Gbps USB-C and micro HDMI.
Data is recorded to dual SD card slots, but only one of those slots is UHS-II compatible.
Mic in and audio outs are, of course, present, as is a connector for a tethered remote trigger.
The Panasonic L-mount doesn't offer as much variety as EF or E, but there's a healthy selection of lenses available, and you won't be left wanting.
Design & Build
The Lumix S5 is more compact than its more expensive sibling, the S1H.
This squishes up the controls slightly, hampering ergonomics, but you are getting a smaller body with the same build quality and weather sealing.
Battery Life & Charging
With a CIPA rating of 440-470 shots, battery life is rather good, depending on whether you're using the LCD or the EVF.
Video shooters will run through batteries quickly, but if you're only taking pet pictures, a single charge should easily last the whole day.
Plus, It charges using a USB Type-C charger.
Should you buy it?
The contrast-based CDAF system and exceptional video features make the S5 a niche camera that caters to experienced pet photographers/videographers.
It's a specialized system that you shouldn't pick up unless you know exactly what you're getting into.
Pros
Excellent JPEG image quality
AF is fast for stills
Pro-level video features
Great battery life
Cons
DFD AF system flutters in AF-C mode
Ergonomics
6. Best Camera for Dog Photography: Nikon Z5
The Z5 is one of the cheapest entry points to the Z-mount system.
Nikon Z5 is missing certain flagship features, but it makes up for it in value while retaining the impeccable image quality and AF system of its more expensive siblings.
Why is it Suited for Pet Photography?
Pet photographers are going to love the AF performance and still image quality of the Z5.
The animal photos taken by this device are amazingly sharp and detailed with natural colors and contrast.
A dedicated animal AF mode keeps your furry friends in focus at all times.
The Z5 also boasts an excellent EVF and IBIS that further enhances your ability to capture photos of your pets more quickly and easily.
The IBIS, in particular, is great for handheld shots of your pets as they zip around a park or beach.
Sensor & Capabilities
Nikon has gone for a regular 24MP CMOS sensor here rather than a BSI-CMOS unit.
Despite that, high ISO performance is very good, and except for additional noise in the shadows in certain situations, you won't miss having a more modern sensor.
The burst rate is low at 4.5 FPS, but there is a deep, 100-shot buffer.
You also get a 273-point PDAF system with real-time tracking of human and animal subjects.
Nikon Z5 Sample Images
Video Capabilities
Video performance is decent, but treat this as primarily a stills camera with limited video capabilities.
There is a 4K 30p mode, but you'll have to deal with a big 1.7x crop as well as a significant rolling shutter.
There's also a 1080p 60 mode that uses the full width of the sensor.
Connectivity & Lens Compatibility
This is an entry-level option, but connectivity is right up there with the best.
You get 5 Gbps USB-C, dual 3.5mm audio jacks, micro HDMI output, and dual-band 802.11ac Wi-Fi with Bluetooth.
Of course, Nikon's newest Z-mount is very welcome and has enough reason to pick up the Z5.
This new mount is specifically designed for mirrorless systems and features, among other things, a shorter flange distance.
Design & Build
The Z5 is exceptionally built for an entry-level system and features robust weather sealing and good ergonomics.
The body is, in fact, nearly identical to the more expensive Z6, only missing out on the top-plate LCD and offering a lower-res LCD monitor.
Battery Life & Charging
With a rating of 470 shots from the included EN-EL15C batteries, you will not have to worry about running out of charge on long shoots.
However, if you shoot continuous bursts or video, be sure to carry a spare.
As with most modern devices, USB charging is supported.
Should you buy it?
The Z5 is the cheapest entry-point to Nikon's Z mount system, and for pet photography, a very worthwhile one at that.
As long as you don't expect to be shooting too much video, I can heartily recommend the Z5 to all.
Pros
Good value
Superb still image quality
Reliable AF tracking
Excellent EVF
Build quality
7. Best Budget Camera for Action Shots: Canon EOS Rebel T7
The EOS T7 is positively ancient by modern standards, but being a DSLR camera, its age has had little impact on its ability to focus quickly or do action photography.
If you're on a budget, Canon EOS Rebel T7 is still a camera for animal photography worth picking up over cheaper mirrorless options.
Why is it Suited for Pet Photography?
For pet photographers on a budget, the T7 offers the power and flexibility of a full-fledged ILC system at a fraction of the cost.
It's a great learning tool and an excellent platform on which to build your lens collection.
Since this is a DSLR, it features a dedicated PDAF sensor system that is legendarily accurate and fast.
You don't get animal tracking modes, but you're not likely to need it with the EOS T7.
Sensor & Capabilities
The Rebel T7 was a fast camera in its heydays, but today, the 4.5 FPS burst from its 24MP sensor is relatively slow.
It's great for single shots, however, and the 9-pt PDAF system, while a far cry from the 5000 you get on newer Canons, is still enough and very effective.
Canon EOS Rebel T7 Sample Images
Video Capabilities
Forget about shooting a video on this device.
It only records 1080p 30 or 720p 60 clips, and even then, only in live view mode.
DSLRs of this era did not have PDAF points on the sensor itself, resulting in them using a much slower CDAF system that was unreliable.
Connectivity & Lens Compatibility
Considering that this is an entry-level DSLR and well past its prime, the MicroUSB port (rated at USB 2.0 speed) and mini HDMI output don't seem half bad.
You don't get audio jacks of any kind either, but you do get a fast and responsive 802.11n Wi-Fi system with BT.
Lenses are EOS T7's strong point.
The EF/EF-S lens mount support gives you access to a vast array of lenses from Canon and third parties like Sigma.
Secondly, you can take these lenses with you when you finally upgrade to a newer, RF mount Canon mirrorless.
Design & Build
This old-school DSLR design has its charm and great ergonomics because of its size.
You don't get an articulated LCD, but an optical viewfinder lets you see through the lens.
For focusing and framing, this is invaluable.
Battery Life & Charging
The Rebel T7 uses Canon's older LP-E10 batteries.
These are hard to find, so keep a supply handy.
And since it's a DSLR, even these older batteries give the T7 a 500 shot battery life that puts the battery life of the most modern mirrorless systems to shame.
Should you buy it?
The Rebel T7 was phased out years ago, but you can still get it at a bargain price.
It's missing a tonne of flagship features, but as a learning platform, it turns out to be the best beginner camera for pet photography.
It's leagues ahead of any other option in its price bracket.
Buy it if you're on a tight budget.
Pros
DSLR ergonomics are still exceptional
Optical viewfinder
Excellent image quality
Great battery life
Cons
Poor video performance
Limited AF tracking
Frequently Asked Questions
What is the best camera for photographing pets?
I'd go for either the Canon R6 or the Sony A7 IV.
Both cameras feature unique animal-eye AF modes and offer exceptional image quality.
What are the must-have camera features for pet photography?
A fast, predictive AF system is a must, and good IBIS will also help.
If you shoot fast-moving animals, prioritize a good burst rate of 6 FPS or more.
How do I take great pictures of pets?
I'd recommend going for a longer tele lens that lets you get some distance between yourself and your animals.
This lets your pets be less conscious of your presence.
What type of camera should I get for pet photography?
In 2023, I'd strongly suggest you get a modern mirrorless ILC system.
Buying Guide
As a pet photographer, you first need to decide where and how you intend to shoot your pets.
AF performance and IBIS are not important for studio shoots, but in the wild, you're going to need both.
A fast burst rate is important regardless since pets don't pose at will, and you'll want to capture every critical moment as it happens.
With regards to budget, don't fret.
$2500 will get you the very best systems, but you can also get capable cameras for around $500.
Features to Consider
Don't bother with sensor resolution unless you're shooting in a studio.
Most cameras shoot at least 20MP stills, which is more than enough for billboards.
Focus instead on burst rate, going for a minimum of 6 FPS, with 10+ being more suitable for faster creatures.
Autofocus performance is also crucial, and if you have the budget, go for a newer camera with a dedicated animal eye AF mode.
Lastly, lenses are a minor consideration.
Canon, Nikon, and Sony support a truly vast array of lenses, and you'll find something on any budget.
Just pick a focal length you're comfortable with and shoot.
Camera Design
Size and portability are other factors to consider if you tend to travel a lot.
Larger systems are certainly more comfortable to hold and present a more stable platform, but lighter devices are less stressful to tote, and you might prefer them if you travel on a bike, say.
Regardless of size, aim for a device with robust build quality, and preferably, weather sealing.
Animals are best shot when they're having fun, and that usually means outdoors in, usually, beaches and parks.
You need a camera that won't die on you with a light splashing.
Battery Life
Battery life is important but not critical.
Today, most devices support USB-C charging and offer enough charge to last a full day of shooting.
Consider carrying spares only if you intend to shoot a lot of bursts or stills or perhaps are out on a long trip.
Verdict
By far the best equipment for pet photography is the Canon EOS R6.
It tends to overheat when shooting videos, but with a 20 FPS burst rate, incredibly fast AF, and superb video modes, not to mention an animal eye AF mode, this is the camera to beat.
The Sony A7 IV is also a great alternative for Sony fans and those who prefer to shoot lengthy videos.
Nikon users should get the Nikon Z7 if they intend to shoot video, but if they don't, the cheaper Z5 will do.
If you're on a tight budget, an older DSLR like Canon EOS Rebel T7 is the best budget camera for pet photography.
Just get a camera that works best for your shooting style and have fun.
Do bear in mind that animals are sensitive creatures, and as long as they're comfortable in your presence, you'll get great shots.
Suggested Resources: