As a jewelry photographer or a seller trying to list jewelry product photos on eCommerce platforms, you need a camera with an excellent selection of lenses and impeccable image quality.
Since these are primarily going to be studio or indoor product photoshoots, support for tethering and external flashes will be very useful.
Thankfully, most cameras available today take great product photos and support basic tethering features.
However, the challenge lies in not overspending on the body and picking a jewelry photography camera with the right lens ecosystem.
It's easy to get caught up in marketing fluff and waste your money.
That's why I've shortlisted a bunch of cameras after examining the jewelery photography equipment of dozens of product photographers and their shooting styles.
The cameras here will not only get you great jewelry pictures, but some can also help for light video work.
The Best Cameras for Jewelry Photography (Overview)
---
Full List of Cameras for Jewelry Photography
We've included an overview of our top picks above. For a full list and detailed information on each pick, scroll down.
8 Best Cameras for Jewelry Photography in 2023
Since we're primarily looking at cameras suitable for macro jewelry photography, I've focused almost exclusively on the image quality and sharpness of the sensor.
Features like autofocus speed and metering aren't important here since you will most likely be shooting in a full manual mode.
That said, let's begin.
Once you make up your mind to go pro, especially in a field like photographing jewelry where technical skill is essential, it makes sense to go with industry-standard equipment.
There's no better example of that than the Canon EOS R6, which is a brilliant, powerful camera that's as reliable as they come and the preferred choice of pros the world over.
Sensor Resolution & Capabilities
Shooting 20.1 MP stills and featuring compatibility with basically every editing program and shooting accessory out there, the R6 will not leave you wanting.
The RAW files this camera generates are easy to edit, but even if you don't want to spend time in post, Canon's feature class-leading colors and rarely require much manipulation, to begin with.
Canon EOS R6 Sample Images
Design and Build
The Canon EOS R6 is a chunky camera, but that's because it's a rugged, weather-sealed beast that's been designed for the rigors of field use.
The large body makes it comfortable to hold during long jewelry photography sessions, and you get a range of fully customizable buttons and dials to speed up your workflow.
Connectivity and Battery Life
Clean HDMI output via micro HDMI lets you monitor your feed on an external display while shooting.
A 10Gbps USB-C port allows for fast data transfer and easy tethering with apps like Lightroom and Capture One.
Dual UHS-II card slots take care of storage needs, and you get dual 3.5mm audio jacks for recording and monitoring audio.
The Canon LP-E6N batteries used here have just enough power for about 400 shots with the EVF.
You can push that to 500+ with only the LCD, but in a studio setting, where the camera is likely to be tethered, battery life will never be an issue.
Is this the camera for you?
The EOS R6 is professional jewelry photography equipment with unmatched lens compatibility and a feature-set that is unparalleled.
For someone looking to go pro with jewelry photos, a few cameras in this price bracket will serve you better.
Pros
Canon color science
8 stops of IBIS
3.69 M-dot EVF
1/200s flash sync
Exceptional video quality
Cons
Battery life
Overheats easily in video mode
2. Best Product Photography Camera: Nikon Z6 II
Do you need a camera that retains good close up details?
This is a great option to consider for photographing jewelry or product photography, in general.
Of course, it comes with a premium price, but it's worth paying for Canon's ever-reliable color science.
If you're looking for a pro camera from Nikon's stables, especially for jewelry photography, I'd go with the Nikon Z6 II.
Its video features aren't as robust as that of the competition, but for stills photography, this will hold its own with the very best in this price bracket.
Sensor Resolution & Capabilities
Shooting 24.5 MP stills and with exceptional ISO performance, the Z6 II is the perfect jewelry camera.
RAW files from the camera are also very good, and the slightly warmer tone of in-camera JPEGs are great for showing off the golden glow of jewelry you're shooting. Video features include 4K 24 full-frame and 4K60 with an APS-C crop.
Nikon Z6 II Sample Images
Design and Build
Being a pro camera, the Z6 II is well built, weather-sealed, and features a large and comfortable grip.
The camera also comes with an additional OLED info screen up top, not to mention a bunch of ergonomically placed dials and buttons that are almost fully customizable.
Connectivity and Battery Life
Fast Wi-Fi (802.11ac) and Bluetooth, not to mention mini HDMI and 5Gbps USB-C, ensure quick tethering with a PC or phone.
You get dual card slots for storage, but one is a CFExpress slot and the other a UHS-II slot. At 410 shots with the LCD (340 with the EVF), battery life is a little below average, but again, this isn't a problem in tethered studio shoots.
Is this the camera for you?
Overall, Z6 II is the best Nikon camera for photographing jewelry.
It's a robust, well-rounded body with great video features and an excellent lens selection to boot.
When it comes to photographing jewelry, this is not a camera that will let you down.
Pros
Excellent image quality
RAW performance
High-resolution EVF
Compatible with most pro software
Ergonomic design
Cons
Over-sharpening can be a problem
Battery life
3. Best Hybrid Video Camerara: Sony a7 III
Released all the way back in 2018, it's a testament to the prowess of the Sony a7 III that it still remains one of the best, full-frame mirrorless cameras money can buy.
Newer cameras have improved autofocus and video capabilities, but when it comes to jewelry photography, the a7 III still retains its competitive edge.
Sensor Resolution & Capabilities
The 24.2 MP BSI CMOS sensor here remains an exceptional sensor, especially in low light.
Nearly 700 PDAF sensors cover 93% of the sensor, and you get an additional 425 CDAF points to help with autofocus.
A fast sync speed and excellent 4K video quality round out the features.
Fun Fact: This camera is also featured in my list of Cameras suited for Beauty Blogging, where beauty bloggers have similar requirements of product photography.
Sony a7 III Sample Images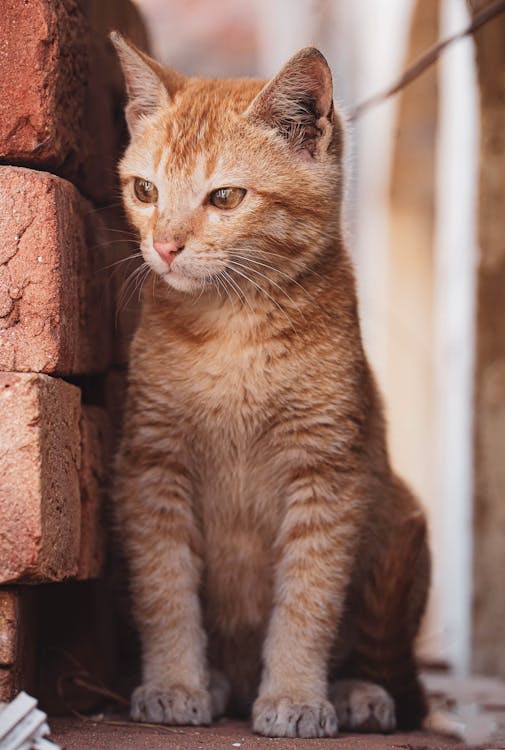 Design and Build
The camera's magnesium alloy body is large but not that heavy for its size.
It features a deep grip, making it comfortable to hold even with larger and heavier macro lenses.
The buttons and dials are well laid out and easy to access, and you get a tilting LCD screen.
Connectivity and Battery Life
Connectivity is good, with Sony offering a 5Gbps USB-C port, dual 3.5mm audio jacks, and micro HDMI output for recording.
The camera can be tethered to a PC, and you get Wi-Fi and NFC support for fast wireless pairing with a smartphone.
Battery life is where this camera truly shines, for no other camera in this class offers a CIPA rated battery life of 710 stills per charge.
In real-world shoots, you could get by with a couple of thousand shots before needing to recharge.
Is this the camera for you?
If you need a hybrid video camera for jewelry shoots or see no reason to spend too much on a mirrorless body, the Sony Alpha 7 III is the perfect jewelry camera for you.
Its combination of a sharp sensor with excellent AF and video capabilities at a reasonable price are more than enough reasons to pick one up.
Pros
AF performance
Superb battery life
Low-light performance
Image quality
Good value
Cons
Single SD card slot
30 min record limit
4. Best for Macro Jewelry Photography: Canon EOS R
The EOS R might be getting a little long in the tooth at this point, but it's packing the same sensor as Canon's iconic 5D Mk IV, DPAF, and the new Canon RF lens mount.
The video capabilities of Canon EOS R are a bit crippled, but when it comes to stills, especially for jewelry photography, spending more money isn't going to get you a better image, not at any price.
Sensor Resolution & Capabilities
The 30.3 MP sensor boasts a higher resolution than what you'll find on most mirrorless cameras in this price range.
The extra resolution, and sharpness of Canon's EF and RF glass, should let you crop your shots for better framing or magnification; perfect for taking jewelry pictures.
If you're looking for video, there are better options out there.
Canon EOS R Sample Images
Design and Build
The EOS R is built like a tank and is designed to handle heavy workloads.
The body is comfortable to hold and has a deep grip.
The buttons are a tad mushy, but they're fully customizable and ergonomically placed.
Connectivity and Battery Life
Wi-Fi 802.11n and BT LE 4.1 ensure excellent wireless connectivity with a smartphone, and the 5Gbps USB-C port and HDMI output allow for easy tethering.
Dual 3.5mm audio jacks take care of monitoring needs.
The battery life in Canon's EOS R line of cameras is sub-par, but at 370 shots, it's manageable.
And anyway, if you'll be shooting jewelry in a studio, battery life ceases to be a concern, given that you can use dummy batteries and even USB-C power banks.
Is this the camera for you?
The EOS R is the cheapest full-frame Canon mirrorless camera you can buy that features an RF mount.
Image quality is spectacular, and AF performance is class-leading.
As a photographer intending to take jewelry pictures, I really doubt that you'll need more than this.
Pros
Class-leading DPAF system
Excellent image quality
10-bit video output
Large, ergonomic body
Unmatched lens ecosystem
Cons
Severe crop in 4K video
Battery life
5. Best Compact Full-Frame Mirrorless: Sony a7C
You can think of the Sony a7C as a smaller a7 III with vastly superior AF.
Sony claims that this is the smallest and lightest full-frame mirrorless camera you can get, and at just 1.12 lb, one can see why.
However, it's no less capable for its size and is a significant improvement over the a7III it succeeds.
Sensor Resolution & Capabilities
The 24 MP CMOS sensor on this camera is superb, and with full-frame PDAF coverage paired with Sony's incredible AF tracking system, you're getting one of the most capable mirrorless camera systems in the market.
Video capabilities are limited to 4K 24 or 4K 30 FPS (1.2x crop) at 8-bit color depth, but that's still enough for capturing good video of jewelry in a pinch.
Sony a7C Sample Images
Design and Build
The small body makes it light and easy to carry, but it does come at the cost of ergonomics.
Buttons and dials are a little harder to reach, and the grip isn't as deep as on other cameras.
Additionally, the EVF and LCD are both of a lower resolution, so you'll likely require an external monitor for important shoots.
Connectivity and Battery Life
The camera supports tethering via USB-C and monitoring over micro HDMI.
Two 3.5mm audio jacks take care of audio monitoring, and 802.11ac Wi-Fi ensures fast transfers to a smartphone.
There's also Bluetooth and NFC.
As with the a7 III, battery life is best in class and rated at over 740 shots (with the LCD) on a single charge.
This is perfect for when you're away from a studio and need something for run-n-gun work.
Is this the camera for you?
You primarily need a studio camera for taking jewelry pictures, but in the event that you need to travel to a location and lug around a camera kit, the a7C is ideal.
It's a compact, lightweight body with pro camera features and great battery life, which is perfect for such a lifestyle.
Pros
Compact and lightweight
Best-in-class AF performance
Excellent image quality
Superb battery life
5-axis IBIS
Cons
Ergonomics could be better
Limited video capabilities
The LUMIX S5 boasts of one of the best sensors and image processing engines you can find on a full-frame camera.
The only real shortcoming of Panasonic LUMIX S5 is its slow AF, but that's not really an issue for jewelry photography.
And if you're comfortable with manual focus, it's an incredibly powerful video camera as well.
Sensor Resolution & Capabilities
The 24.2 MP sensor in here shoots some incredible stills and video, too, if you put in a bit of effort with focusing.
Speaking of AF, Panasonic uses a contrast-based depth-from-defocus (DFD) system that is slower than a PDAF system but more reliable.
Setting this apart from the rest is a 96 MP high-res mode that can be used to capture ridiculously sharp jewelry photos.
Panasonic LUMIX S5 Sample Images
Design and Build
The body is a bit larger than Sony cameras bodies, but it is smaller than that of other Panasonic cameras.
However, this also results in a deeper grip, and the weight helps with stability.
The buttons and joystick are well laid and can be easily accessed with one hand when shooting.
Connectivity and Battery Life
You get the usual assortment of HDMI, USB-C, and dual 3.5mm audio ports, but as an added bonus, the S5 can also send phantom power to XLR mics.
Battery life is decent at 460 shots, and for studio shoots, the camera can also draw power directly from the USB-C port, allowing you to swap out batteries on the fly.
Is this the camera for you?
The Lumix S5 is more of a niche camera that's better suited for cinematic video than stills.
If that's the kind of camera you're looking for, however, where your assignments require video along with stills, the S5 is one of the best hybrid options you can get.
Pros
14 stops of dynamic range
10-bit video output
Excellent image quality
180 FPS slo-mo mode
96 MP high-res mode.
Cons
DFD AF system is slow
Relatively large body
It's with very good reason that many consider the Fuji X-T4 to be the king of APS-C mirrorless cameras.
That sensor may be smaller than full-frame, but the X-T4 boasts of one of the sharpest, highest resolution sensors you can get for the money.
To top it off, each and every one of Fuji's lenses are incredibly sharp and well built.
Sensor Resolution & Capabilities
The 26 MP X-Trans CMOS sensor on the X-T4 is unlike most other sensors in mirrorless cameras.
It features an unusual X-Trans filter array (hence the name) that eliminates the need for an AA filter, thus allowing in more light and better sharpness.
AF is good but a little unreliable with small objects like jewelry, so you'll need to take precautions when focusing.
Fujifilm X-T4 Sample Images
Design and Build
The X-T4 is the largest of the Fuji X series mirrorless bodies, and that's because it's a more video-focused design with a deeper grip for better handling on the move.
With buttons and dials for nearly every function, ergonomics and usability are unmatched, and the screen is fully articulated.
Connectivity and Battery Life
Wi-Fi and Bluetooth connectivity is good, but not as fast as that of the competition.
It does support 5Gbps USB-C, however, and takes dual UHS-II class SD cards for redundant storage.
You get a 3.5mm mic input for audio, but you'll need the bundled USB-C – 3.5mm adapter for monitoring.
The X-T4 uses a larger battery than previous Fuji cameras, and battery life is quite good at 500 shots.
The camera can be charged via USB-C and also supports a battery grip that can triple battery life.
Is this the camera for you?
Fujifilm may not be a household name the way Canon and Nikon are, but this is a company that has been making optics and cameras for nearly a century.
That pedigree is quite apparent in the X-T4. For jewelery photos with close up details, you're unlikely to find a more capable APS-C camera than this one.
Pros
X-Trans sensor is incredibly sharp
Superb lens quality
High-resolution sensor
Image quality
Design and ergonomics
Cons
Lens selection is limited and expensive
AF performance
If you're just starting out in jewelry photography and are simply looking to learn as you go, the Canon EOS Rebel T7 is a great learning tool.
It may be cheap, but image quality is very good, and you get the flexibility of a DSLR.
Additionally, lenses can be carried forward to whatever pro body you upgrade to when you're ready for the upgrade.
Sensor Resolution & Capabilities
The camera shoots 24.1 MP stills on an APS-C CMOS sensor.
A dedicated PDAF sensor near the prism helps with the quick, responsive AF that is the hallmark of DSLRs, though the sensor itself uses a CDAF system.
For this reason, I wouldn't recommend shooting with LiveView enabled unless, of course, you're shooting with manual focus.
Canon EOS Rebel T7 Sample Images
Design and Build
DSLRs have always been well built, and the EOS Rebel T7 is no exception.
It's a large, but lightweight body that feels very good to hold.
The grip is deep and comfortable, and the dials and buttons are all well laid out and easy to reach.
Connectivity and Battery Life
You get Wi-Fi and NFC, but it's not very fast and only really good enough for transferring stills in a pinch.
USB speeds are also limited to 480 Mbps, and data is stored on a single SDXC card slot.
A mini-HDMI output is present but of limited use for recording.
The LP-E10 battery in here is quite small, which is why you only get 500 shots of life vs the 1000+ you'd get on a larger DSLR.
That said, you'll get a lot more life from this battery if you avoid using LiveView.
Is this the camera for you?
In the right hands, the EOS Rebel T7 can be a great DSLR camera for macro photography.
This is not a pro camera, however, and I'd only recommend this as a learning tool for someone just starting out on their product photography journey.
Pros
Good image quality
Lightweight body
Excellent learning tool
PDAF is fast and reliable
Good value
Cons
Poor battery life for a DSLR
Passable video capabilities
Frequently Asked Questions
What type of camera is suitable jewelry photography?
Ideally, you're looking for a high-resolution mirrorless or DSLR camera with a sharp sensor.
AF performance isn't critical, so you can save money by getting manual focus lenses.
Do you need a macro lens for jewelry photography?
A macro lens isn't necessary, but since jewelry is small, it's one I'd strongly recommend.
A high-resolution sensor can also help with cropping and increasing magnification if required.
What is the best camera to get for jewelry photography?
The very best camera for jewelry photography would be something like a medium format Hasselblad or Fuji GFX system.
Those cameras are more expensive than small cars, however.
Are affordable DSLRs good for product photography?
Any camera can work for product photography if you know what you're doing.
The advantage of an affordable DSLR camera is that it's a great learning tool and the interchangeable lenses help with framing.
Verdict
Jewelry photographers have plenty to choose from, and I hope I've managed to cover your use cases and budgetary requirements with this list.
For quick recommendations, here's what I'd go with:
The best camera in this budget is the Canon EOS R6.
This isn't the highest resolution sensor around, but it is one of the sharpest, and Canon's pedigree as a maker of professional cameras is unquestionable.
A good mid-range option will be the Sony a7 III.
It's an older body so you might even find a good deal on a used system, but don't let its age fool you.
Image quality is still excellent and you won't regret your purchase.
Lastly, I'd recommend the Fuji X-T4 for a hobbyist or semi-pro looking for a fun, powerful camera that's not too expensive or heavy.
Its sensor is incredible and the lenses are superb.
Jewelry photography requires a great degree of technical skill, so make sure that you master your craft and your camera before going on a shoot.
Any of these cameras can be a worthy camera on that journey, however, and I certainly hope that my recommendations played a small part in helping you achieve your dreams.
Popular Articles to Check Out on CameraKen: